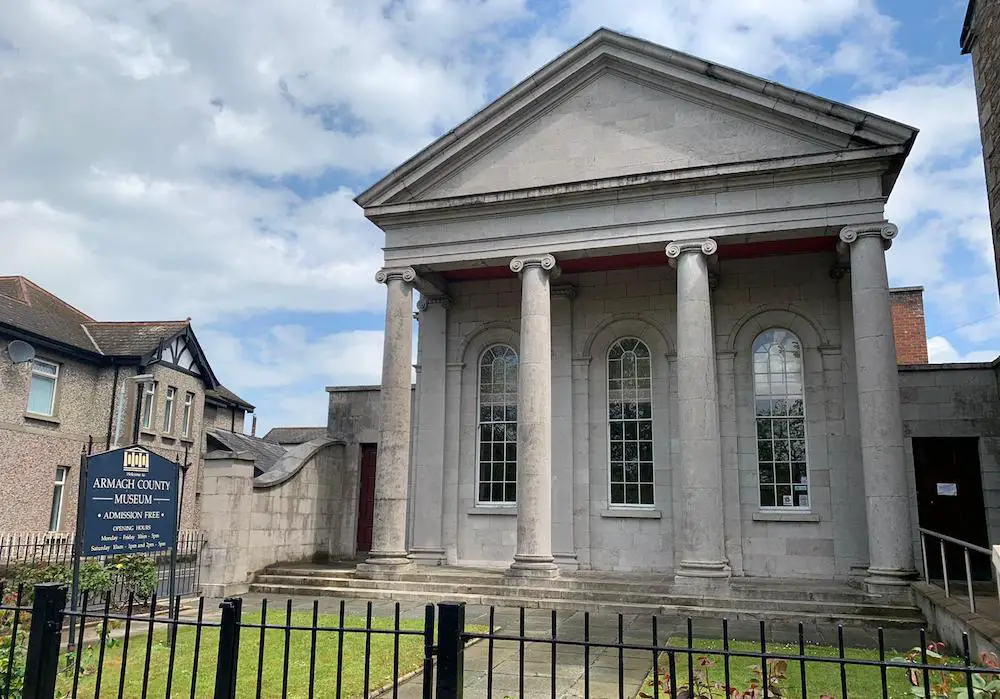 Armagh County Museum, the oldest county museum in Ireland, is set in Armagh's beautiful Georgian tree lined Mall and its unique architecture makes it one of the most distinctive buildings in the city.
Opened in 1937 as Ireland's first County Museum, its collections capture centuries of stories relating to the people who lived, worked and had connections with this famous city and historic county.
Awash with watercolour drawn from the Art collection at Armagh County Museum, an exhibition showcases a selection from the museum's collection.
On display are military uniforms, wedding dresses, ceramics, natural history specimens and railway memorabilia.
An impressive art collection includes works by many well-known Irish artists such as AE Russell, John Luke and Armagh's own JB Vallely.
Follow us on Facebook and Instagram
Sign Up To Our Newsletter