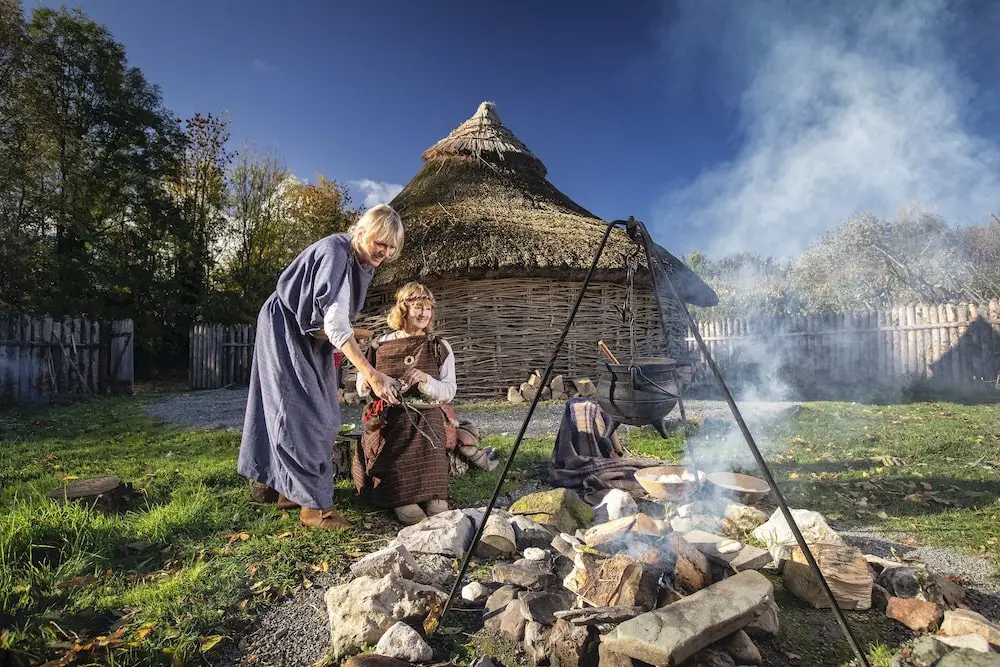 As tourist attractions start to welcome back visitors, we round-up some of the best places to go with your family right on your doorstep in County Armagh.
With longer days and brighter nights, there is no better time to make the most of precious free time with friends and family than a visit to Armagh. Right on our doorstep but still largely undiscovered by many, this gorgeously secluded Orchard County offers everything you need to relax, unwind – and have fun!
Armagh Planetarium and Observatory
For an unforgettable cosmic experience, visit Armagh Observatory and Planetarium, which has been at the forefront of astronomy and scientific research in the UK and Ireland for over 50 years.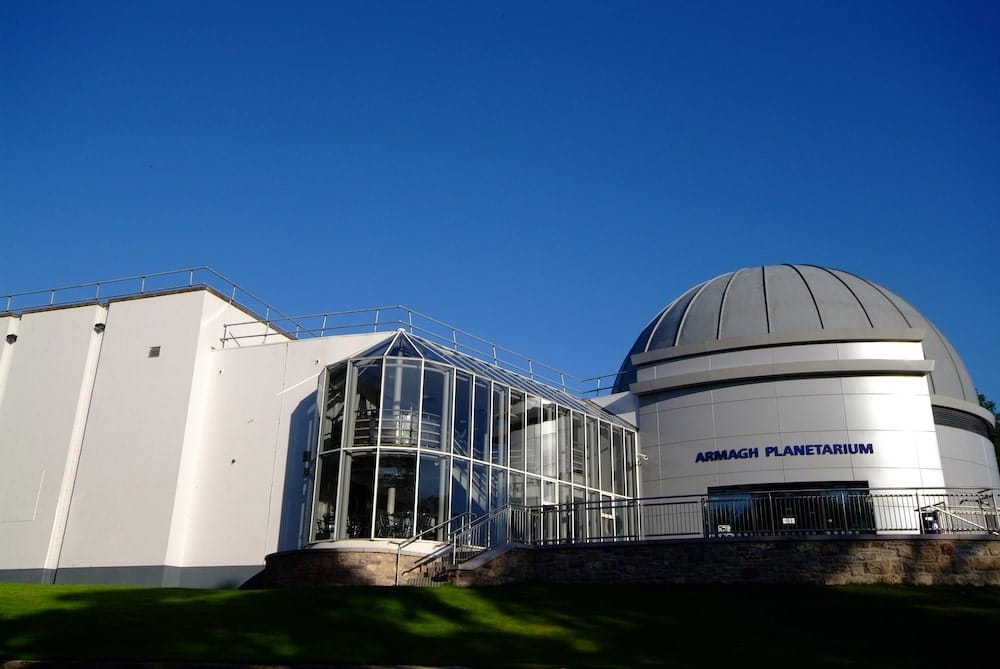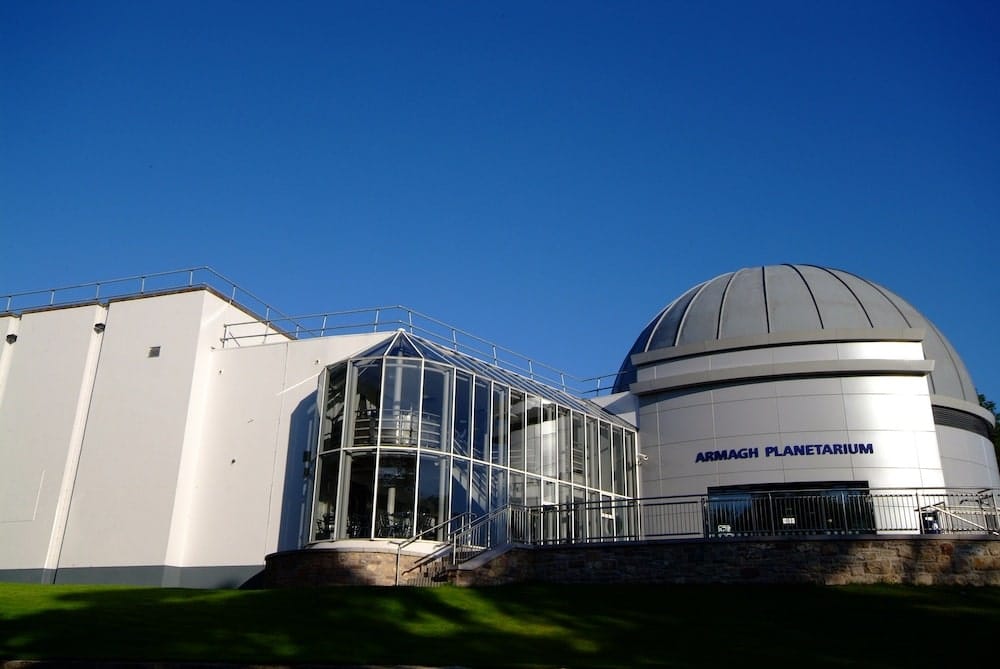 Experience an out-of-this-world 3-D Star Dome show in the Planetarium's Digital Theatre – tour the night sky, discovering some of the myths behind the star constellations and exploring black holes and cosmic chemistry. The Observatory is located together with Armagh Planetarium, in 14 acres of attractive, landscaped gardens known as the Armagh Astropark. Open during daylight hours, a walk through the Astropark is a stroll through the Universe. It really is out of this world!

Navan Fort 
Located just two miles from Armagh City, Navan Centre and Fort is a place where myth and reality meet and as the ancient seat of Kings and the earliest capital of Ulster, there is plenty to explore. 
With educational fun for all the family, visitors can explore an exhibition of Navan in a local and national context, an audio-visual show bringing the myths and legends of the Ulster Cycle to life, fully guided mound tours and dress up in Celtic costumes for the little ones.
Visitors will step back in time by 2000 years with a visit to the Iron Age dwelling and meet the Celts going about their daily lives and bringing history to life through Living History characters as they engage you in a highly interactive and unique experience. End your day with a visit to Navan Centre Coffee Shop and enjoy a bite to eat from a delicious lunch menu serving up hearty dishes throughout the day.
Oxford Island and Lough Neagh Discovery Centre
Located on the South-Eastern shore of the breath-taking Lough Neagh in County Armagh you will discover Oxford Island and the Lough Neagh Discovery Centre, a National Nature Reserve due to the diversity and importance of the flora, fauna and wildlife there. 
Boasting four miles of footpaths, five birdwatching hides, woodland, ponds, wildflower meadows, picnics and play areas, nature lovers will fall in love with Oxford Island and Lough Neagh Discovery Centre.
Get lost in the many long and winding trails of The Woodland Wander, The Old Shoreline Walk, Meadow Trail and Kinnego Pond in this place of nature and beauty. Listen in and enjoy the thousands of voices of critters and creatures that wander these lands, and keep your eyes peeled for some beautiful and vibrant wildlife. It truly is nature's haven.
Picnic at Palace Demesne
Situated within walking distance of Armagh City, for over two hundred years, the undulating parkland of the Palace Demesne has been one of the glories of Armagh.  The Demesne, comprising some 300 acres, is the creation of Archbishop Richard Robinson.
The Palace was the residence of the Archbishops of the Church of Ireland from 1770 to 1975. Recognised and commended around the world for its Georgian past and heritage, Armagh architectural splendor is clear for all to see. Palace Demesne is the perfect spot for a family picnic where you can bask in the sunshine with plenty of vast green grass to roll out your picnic blanket and relax.

Stay for the day, sleep the night at Teepee Valley 
Having spent the day exploring Armagh, enjoy an overnight stay with a difference. Located just seven miles from the Cathedral city, Teepee Valley Campsite offers luxurious glamping accommodations for all the family, with each cabin carefully decorated with unique historical elements that complement the era in which they originate from.
From the vintage china in their gypsy caravan to the gorgeous roll top bath in Abram's House, Teepee Valley is a quirky haven with beautiful countryside views of Armagh.

Book an Armagh City walking tour 
Take in the sights and history of Armagh's vibrant history with a guided walking tour. Book an outdoor Armagh City Walking Tour for a leisurely stroll around the city's cobbled streets, learn about its renowned architecture, and listen to the stories & tales about the area – expertly guided by Donna Fox Tours. Tours take place each Thursday – Sunday until 12 September.

For more inspiration on what to see and do in Armagh this spring and summer, jump into www.visitarmagh.com.
Sign Up To Our Newsletter