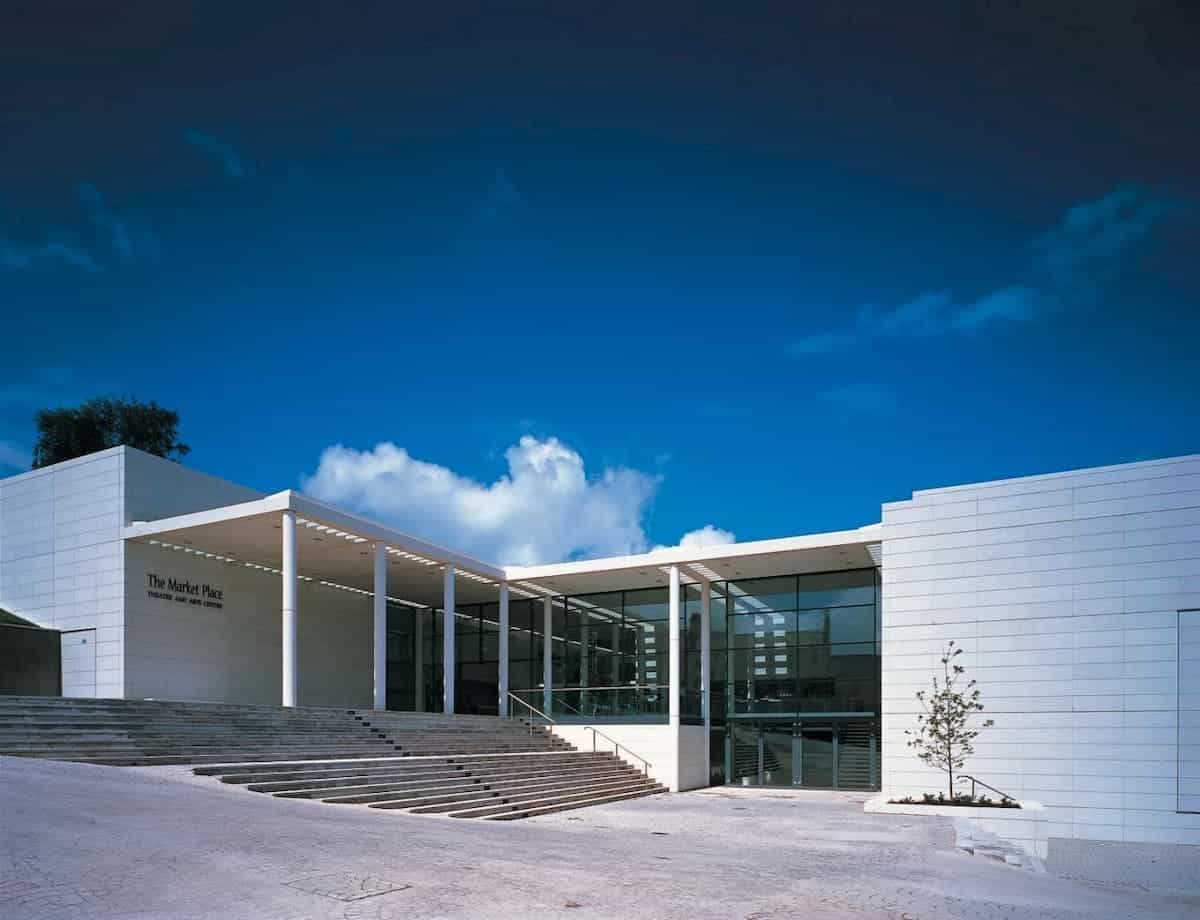 The John Hewitt Society is pleased to announce two forthcoming major events.
The Society's flagship event, the 2021, 'International Summer School,' will return to Armagh in July, and a major new festival, 'The NORTH Belfast Festival,' developed in co-operation with a wide range of local partners will take place in September.
Commenting on our plans, Tony Kennedy, Chair of The John Hewitt Society, said: "The past year has been difficult for many people, but as we emerge from the impact of the pandemic and as lockdown restrictions ease, many of us are longing for our pre-Covid activities, celebrations, and those human interactions we have been missing so much."
From the 26th – 30 th July, the 34th John Hewitt International Summer School, a Literature and Arts Festival, will take place in The Market Place Theatre & Arts Centre Armagh, and, with its partners, the Society will launch a brand new multi-arts festival – "Look North – Under Napoleon's Nose" in North Belfast from 24th – 26th September.
The Society has adapted to deliver a high quality programme within current restrictions and all events will be subject to and compliant with public health guidelines at that time.
Mr Kennedy added: "We will deliver events that are a hybrid of in-person and online and are safe and accessible to contributors and participants."
The theme of this year's Summer School is, 'Staking the Future: politics, people & planet'.
"I should have made it plain I stake my future on birds flying in and out of the schoolroom window…Because I Paced My Thought" – John Hewitt
The poet, John Hewitt, found himself alone in his interest in 'the natural world, /the earth organic … rather than the city falling ruinous', as he wrote 75 years ago amid a world-wide conflict between freedom and totalitarianism, in a century of struggles, left and right, minority vs majority, immigrant vs 'host community', oppressed vs elite, coloniser and colonised…
Mr Kennedy continued: "In considering climate change, environmental issues and our reaction to them within the Arts, this year our Summer School will host the usual mix of readings, talks, discussion, debate, creativity, and art, on our present state, old identities and allegiances, past and present difference, and our future hopes for our people and planet.
"Thanks to the continuing generosity of our funders and sponsors, there will again be bursary places on offer.
"We all look forward to you joining us again in Armagh, 26th – 30th July."
The Society has also collaborated with a wide range of stakeholders, individuals and organisations in, or associated with, North Belfast to develop a new festival. 'Look North – Under Napoleon's Nose,' including the North Belfast Heritage Cluster and its, "Great Place North Belfast," project, The Belfast Charitable Society, Imagine Festival, Beat Initiative and Ulster University. The Festival will recognise the literary and cultural heritage woven into the fabric of North Belfast and aims to celebrate the diverse richness of the area's traditions, along with its striking natural and built environment.
It will promote community confidence and aims to build relationships within North Belfast, with the rest of the city, and beyond.
Mr Kennedy concluded: "These two Festivals, combined with our other events taking places during the year, show that The John Hewitt Society is looking forward to an exciting year providing enjoyment and provoking thought as we face challenges no-one would have anticipated just over a year ago."
Supported by our principal funders, The Arts Council of Northern Ireland, Armagh City, Banbridge, and Craigavon Council, and The National Lottery Awards for All.
For further information, please go to the website www.johnhewittsociety.org
Sign Up To Our Newsletter