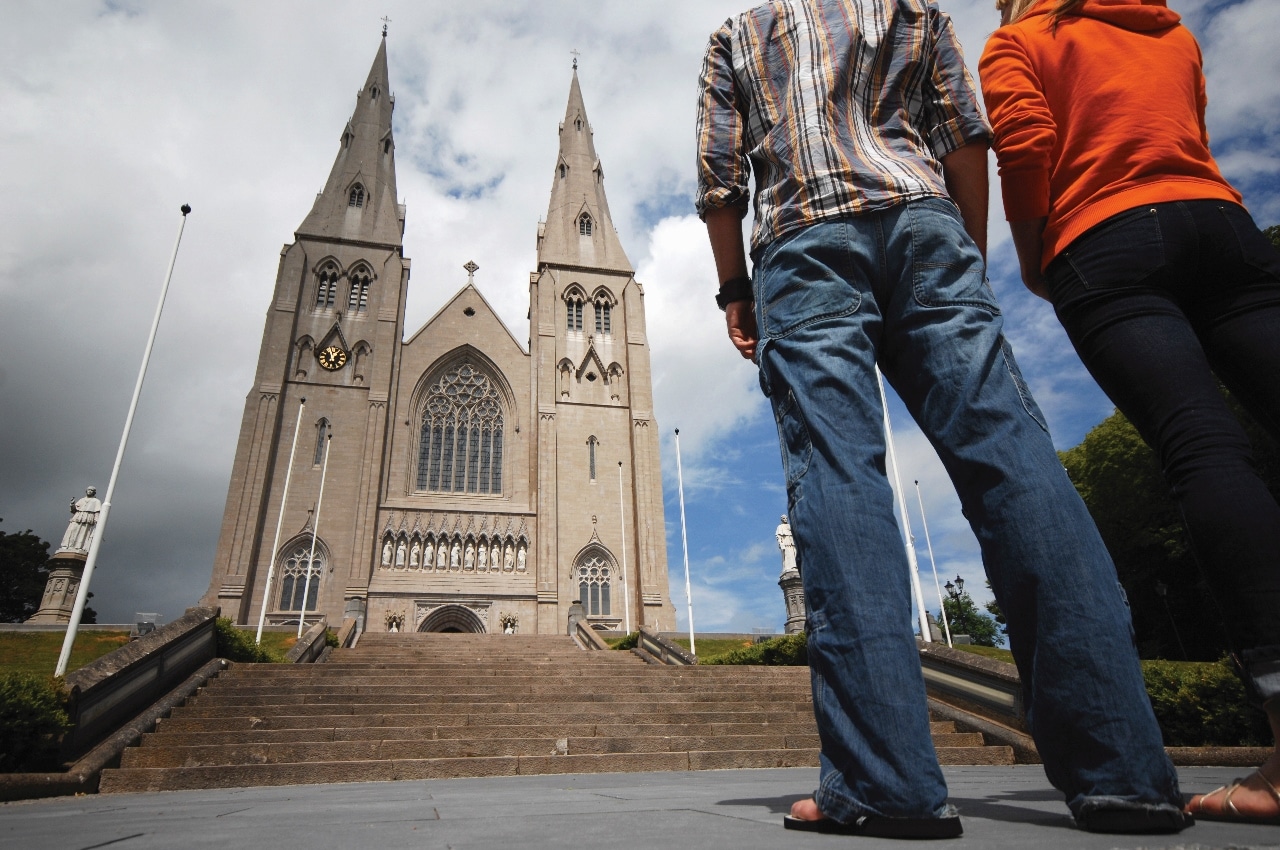 The Ancient Cathedral City of Armagh is undoubtedly one of the most visually stunning and historically intriguing locations on the island of Ireland.
From pre-historic landscapes to an unmatched Georgian architecture, modern day Armagh is built against a rich backdrop of antiquity, clearly visible through its iconic buildings and beautiful open spaces.
One of the best ways to discover the delights of the city, and become immersed in its culture, past and present, is through an official guided walking tour.
Under the guidance of an experienced tour guide, you can walk through Armagh's vibrant and varied history as you hear stories and anecdotes about the area, learn about the city's renowned Georgian architecture and take a leisurely stroll along the distinct cobbled streets as you uncover some of the city's hidden gems along the way.
Armagh City Walking Tours take place each Thursday – Sunday from Thursday June 17 – Sunday June 12, 2021.
The tours will take place Thursday – Saturday at 11am and on Sunday at 2.00pm. Tickets cost £5.00 per person and must be purchased online.
The tour departs from the Celtic Cross, Market Square, Armagh and finishes at the Celestial Sphere which is located at the junction of Abbey Street and English Street, adjacent to the Royal Mail Sorting Office. The tour will last approx. 75 minutes and will be held completely outdoors.
Sensible footwear and clothing is recommended and please note some uneven or narrow streets will be part of the tour.
COVID precautions
To ensure social distancing on the tour the tour guide will use an audio device which will enable each participant to hear and permit spacing. To get the most from this option, please bring your own headphones which can be connected into the system. If required, environmentally friendly, single use headphones can be provided on the day.
Limited tickets are available for each tour to ensure safety and comfort for all.
Wearing of a face covering is recommended as is social distancing for the comfort and courtesy of all in the tour party.
If you believe that you may have the symptoms of Covid 19/coronavirus which are:
– a high temperature – this means you feel hot to touch on your chest or back (you do not need to measure your temperature), or;
– a new, continuous cough – this means coughing a lot for more than an hour, or three or more coughing episodes in 24 hours (if you usually have a cough, it may be worse than usual), or;
– anosmia – the loss or a change in your normal sense of smell (it can also affect your sense of taste)
Please book a COVID test and everyone in your house must stay at home and self isolate. Please do not attend the tour and refer to our cancellation policy.
Armagh City Walking Tour General Information and Cancellation Policy.
Any events cancelled by the organiser, whatever the circumstances and including inclement weather, will be fully refundable. We will contact you as soon as we know an event has been cancelled and will refund your full ticket price plus any booking fees, no quibbles.
During these unprecedented times, we understand that there are may be exceptional circumstances (e.g. being required to self-isolate or quarantine in accordance with Test, Track & Trace) which may lead to you being unable to attend. For this reason we have formulated a cancellation policy designed to be fair to both the customer and organiser.
Policy
First of all, if you cannot attend then please do remember that you have the option of passing on / selling your tickets to friends or family.
If you do need to cancel, please email us at info@visitarmagh.com as soon as possible to let us know. Cancellations can only be accepted through this email address.
If your cancellation is less than 24 hours before the event, or on or after the event, we will not be able to offer you a refund.
Sensible footwear and clothing is recommended and please note some uneven or narrow streets will be part of the tour.
Sign Up To Our Newsletter