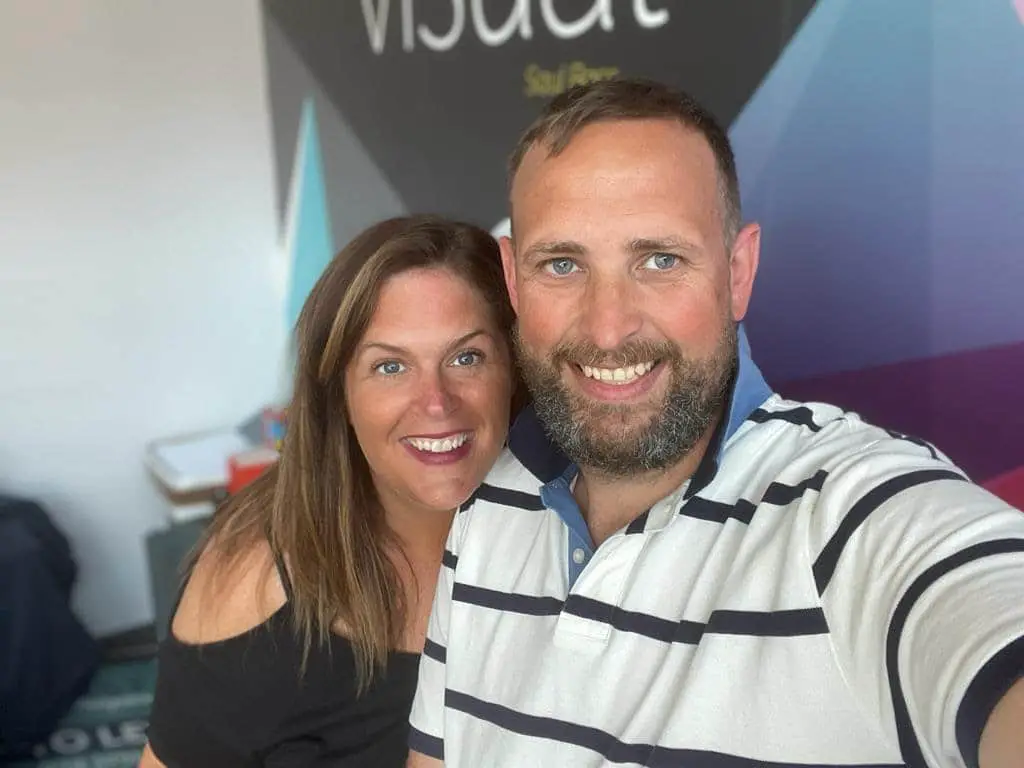 Graphic Answers is the business of local couple Chris & Sarah Macartney.
Chris has been a graphic designer since he left school and has well over 25 years' experience in the industry.
Chris studied his trade at Castlereagh College of Print and Design and has held several enjoyable positions locally.
Wife Sarah has a background in Communications and the pair decided to branch out on their own in July 2006 and so 'Graphic Answers' came into existence.
Initially the business started out from a tiny back room in their County Armagh home and over time grew bigger in size.
Speaking to Armagh I, Chris explained that it all began with a small printer and an Apple Mac in a spare bedroom. "We then progressed out into our large garage, and we were there up until three years ago, when we bought the old Ulster Bank building in Tandragee".
Wife Sarah fondly remembers the business starting in 2006 and then arrival of baby number one the following year.
"We have subsequently gone on to have three more boys and it was getting more and more difficult to allow the boys to have space and freedom to play, while trying to ensure we maintained as professional an image as possible for the office," she said.
The couple were delighted to be able to purchase the large building in their hometown and begin to move their business into a larger premise, with facilities for manufacturing their products and meeting with clients in a professional environment.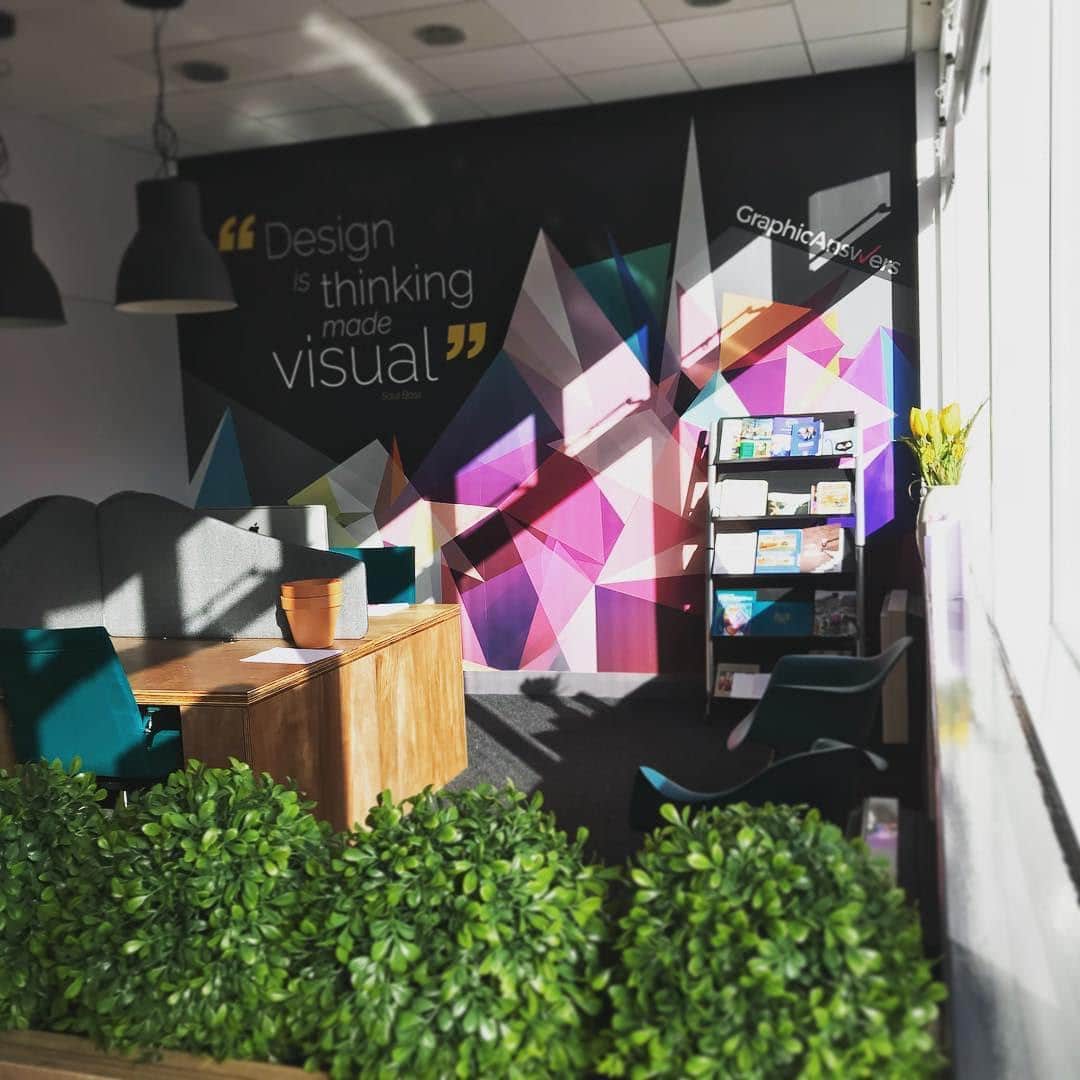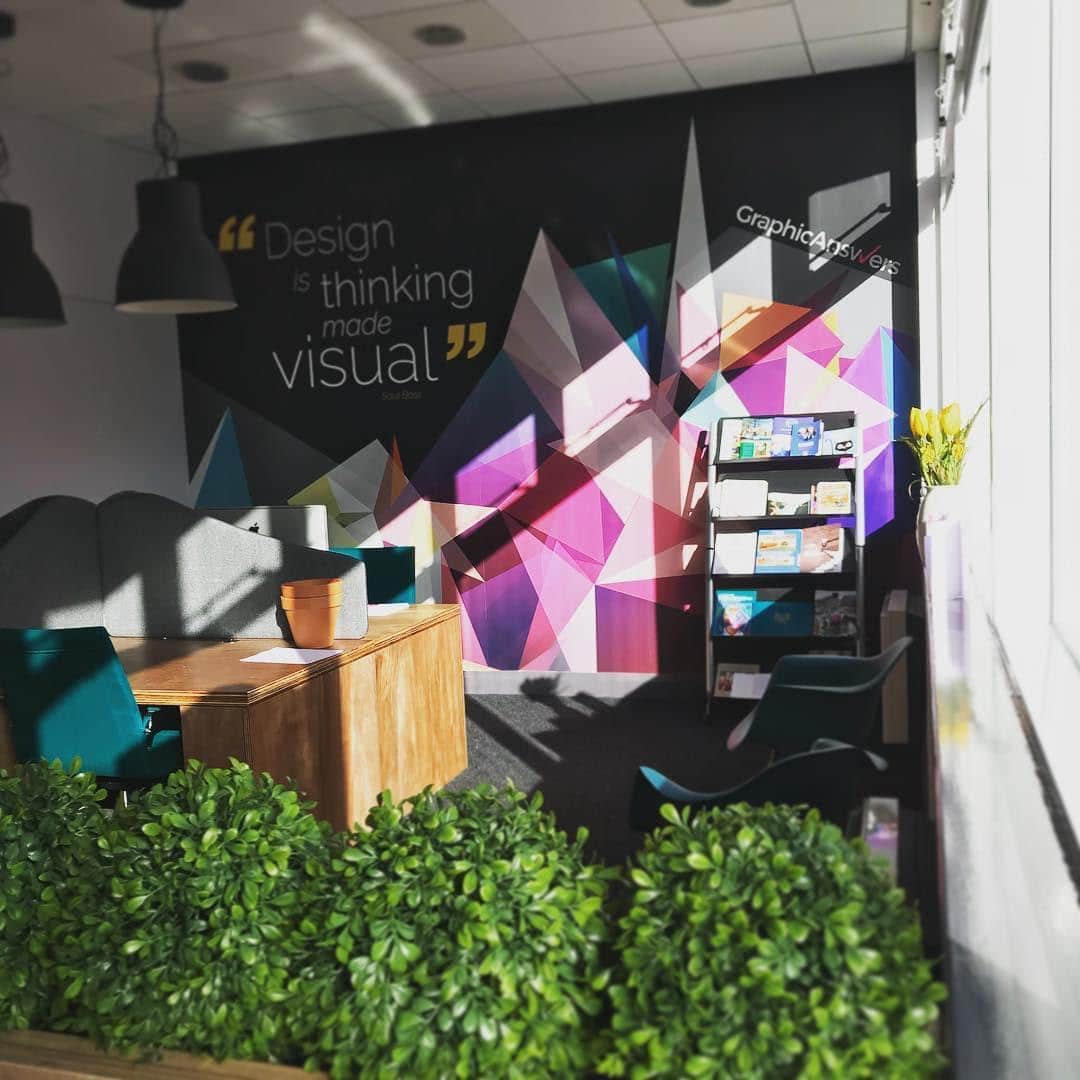 The company has just celebrated its 15th Anniversary in July of this year, but the couple will admit it has not always been plain sailing!
Sarah explained that in 2006 the country was hit by a large recession and admits it was a very scary time for the couple to be branching out on their own. Reflecting, the couple gave thanks to several very faithful customers whose custom kept them in work.
Chris explained that "through word of mouth and recommendations, our client list kept growing and growing".
Of course, the pandemic has had a huge impact on the company and the couple reflected that along with many others, they have felt the need to adapt and diversify.
"We really had to push the whole web design side of our business as people were recognising the need to have an online presence which they did not need before."
As a result, the business has had to complement their printing element of their business, by providing customers with websites and have completed many sites over the past year alone.
Following the move to Tandragee, Graphic Answers have also begun to expand the signage production side of the business and have recently built a 1000 sq. ft workshop to the rear of their premises.
Sarah said: "This is a very exciting addition to the company and allows us to apply graphics on large vans and
also gives us the room to complete shop front signage and large exterior signs."
The workshop also benefits from having great car parking and main street access.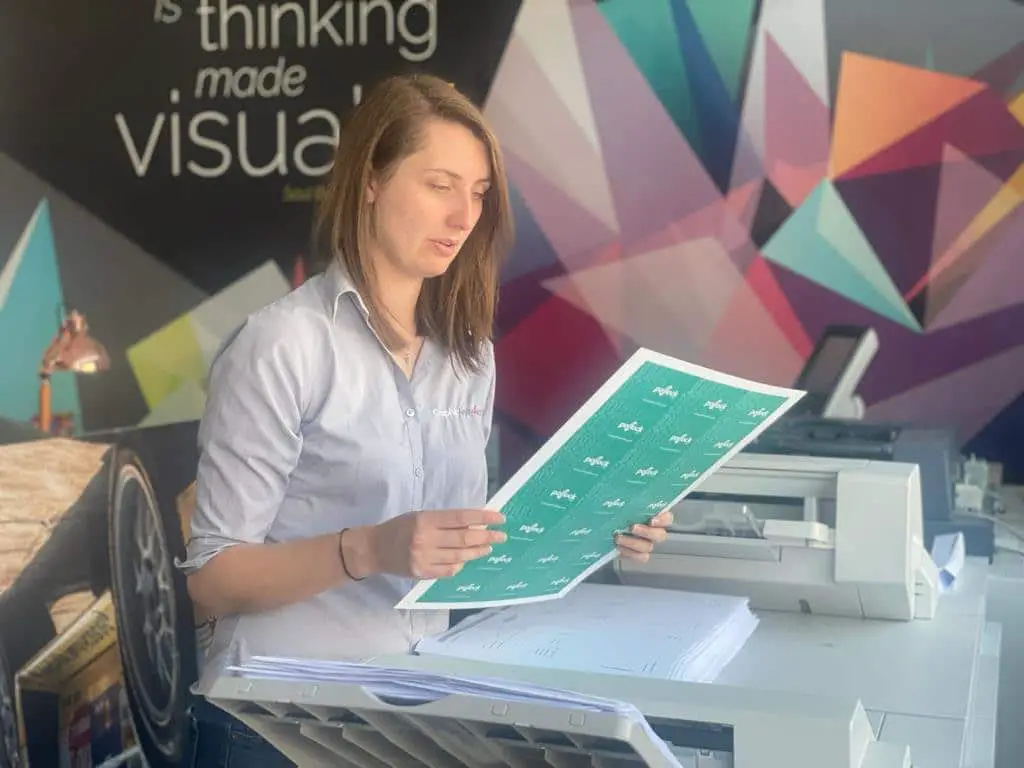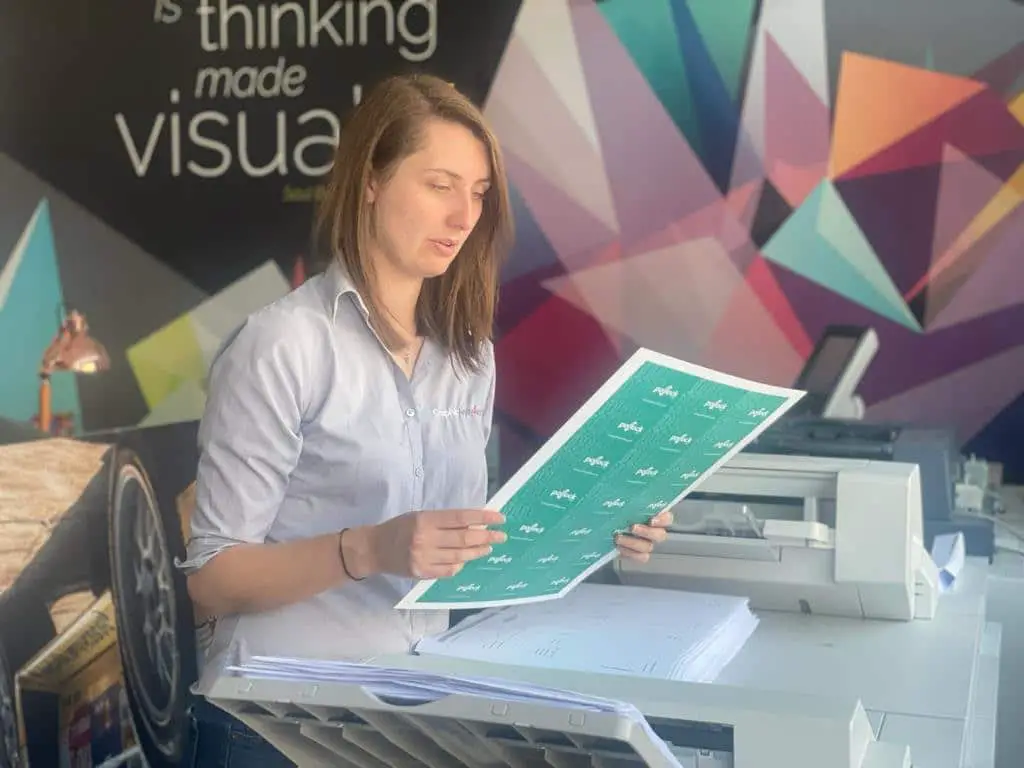 The couple have a great team behind them and very much value the input and dedication of their Production Manager Leanne, who is just like one of their own! It is a real family affair at Graphic Answers and wife Sarah explains that the team really try to connect with their clients on a personal level and get a real feel for what the client is hoping to achieve through the completion of their various products.
"We spend time with clients and hear from them, what the pitfalls in their business may be and what they want to promote. Sometimes clients are not even sure what they want but when they leave, we achieved all their goals – hence our name 'Graphic Answers' We can sort all your queries!".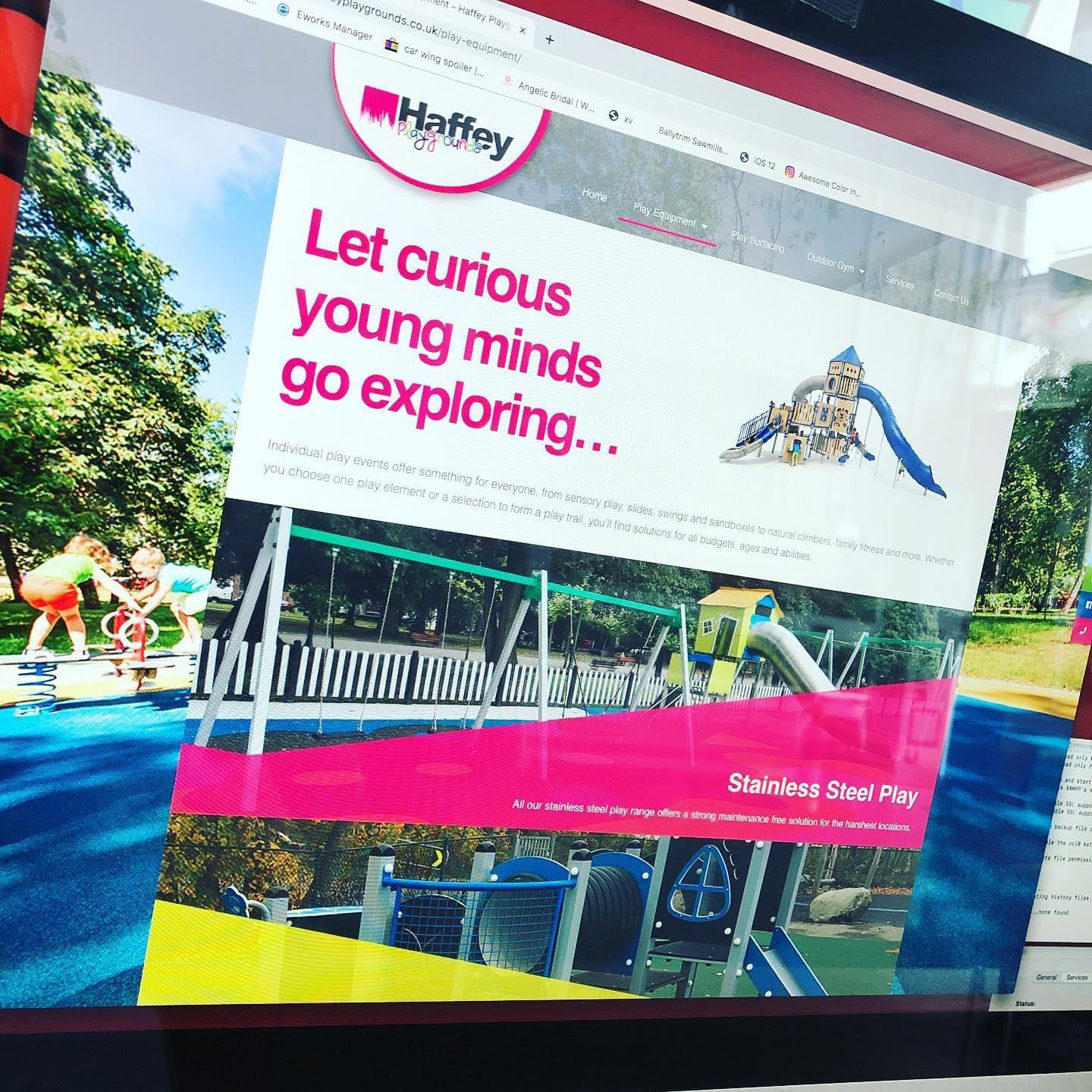 The company has a large clientele list and has many well-known local businesses on their books. The Tandragee family business has also been asked to "design for quite a few big printers in Belfast who don't have their own design department and we in turn use them for some of our bigger print jobs".
The couple explained that people very often perceive that you need to go to some of the larger Belfast design agencies to get the 'crème de la crème' but in actual fact, Belfast is coming to Armagh!
The company are excited about all the new developments in their business but are looking forward to the country hopefully stabilising and returning to normal activities as soon as possible. Sarah explained "with the arrival of the pandemic, a great many of our larger annual jobs were cancelled such as school prospectuses, calendars and the programmes for a huge number of agricultural shows".
The couple went onto explain "we have missed a great many of our clients for two years now, but it is so nice to receive gifts like cakes, with little notes saying 'Sorry' along with the promise to come back next year!".
Graphic Answers along with many others, look forward to a return to normal trading and are excited for the future. The couple wish to thank all their loyal clients and hope that many continue to grow in strength and will be able to resume all their normal services soon. They are very happy to welcome new clients and help them solve all their design and print queries!
Sign Up To Our Newsletter