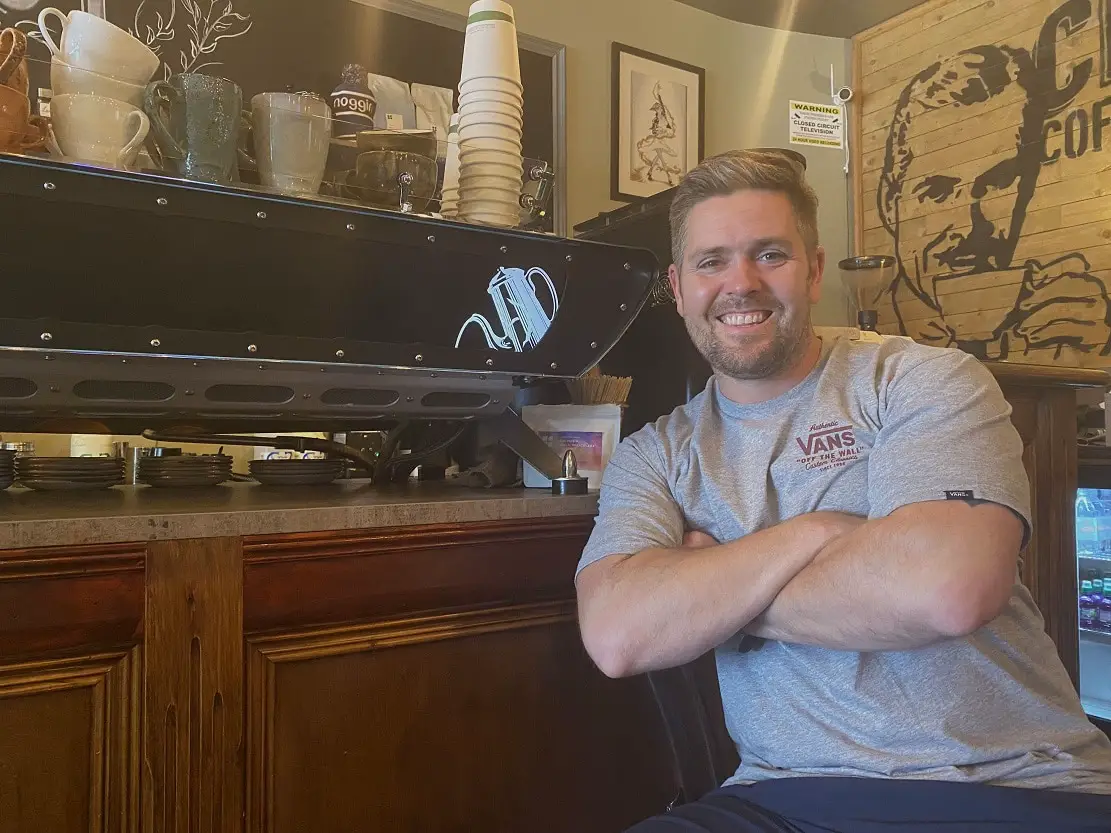 Many of us spent much of the lockdown taking up new hobbies, baking, cooking, gardening and for one Armagh cafe owner it was no different.
This week Scott King, of Craic'd Pot fame, who launched his very own roasted coffee under the name of  'Wild Hare', with several nods to the surrounding area, but this has been a project long in the making.
Speaking to Armagh I, Scott said that, quite unusually, it was the pandemic which provided him the time to explore this new passion.
"It's actually fitted quite nicely within the five year plan. We were looking at developing coffee and a host of other items; in a funny way the pandemics allowed me time to sit back, reflect, and decide where I wanted to take the business.
"We wanted to take control at some point of that whole supply chain between coffee farmer and wholesaler. We wanted to remove that wholesaler and become more of a specialised coffee shop."
Scott said that phrase has been adorned on the Upper English Street premises since day one for that reason.
It all began for the Richhill man with a two day roasting course at the Coffee Laboratory in Dublin, run by Alin Giriada.
"He's probably one of the top Q graders in the whole of Europe and it's very, very lucky that we have him on our doorstep." said Scott. " It was intense, it was a very intensive course, but I thoroughly enjoyed it.
"There was a part of the day when I questioned whether or not I had the experience or knowledge to actually contribute, but he coaxed me through it."
At the end of day two, Scott felt confident enough that he could take on developing a roast for his cafe and after speaking with Alin purchased a Besca roaster.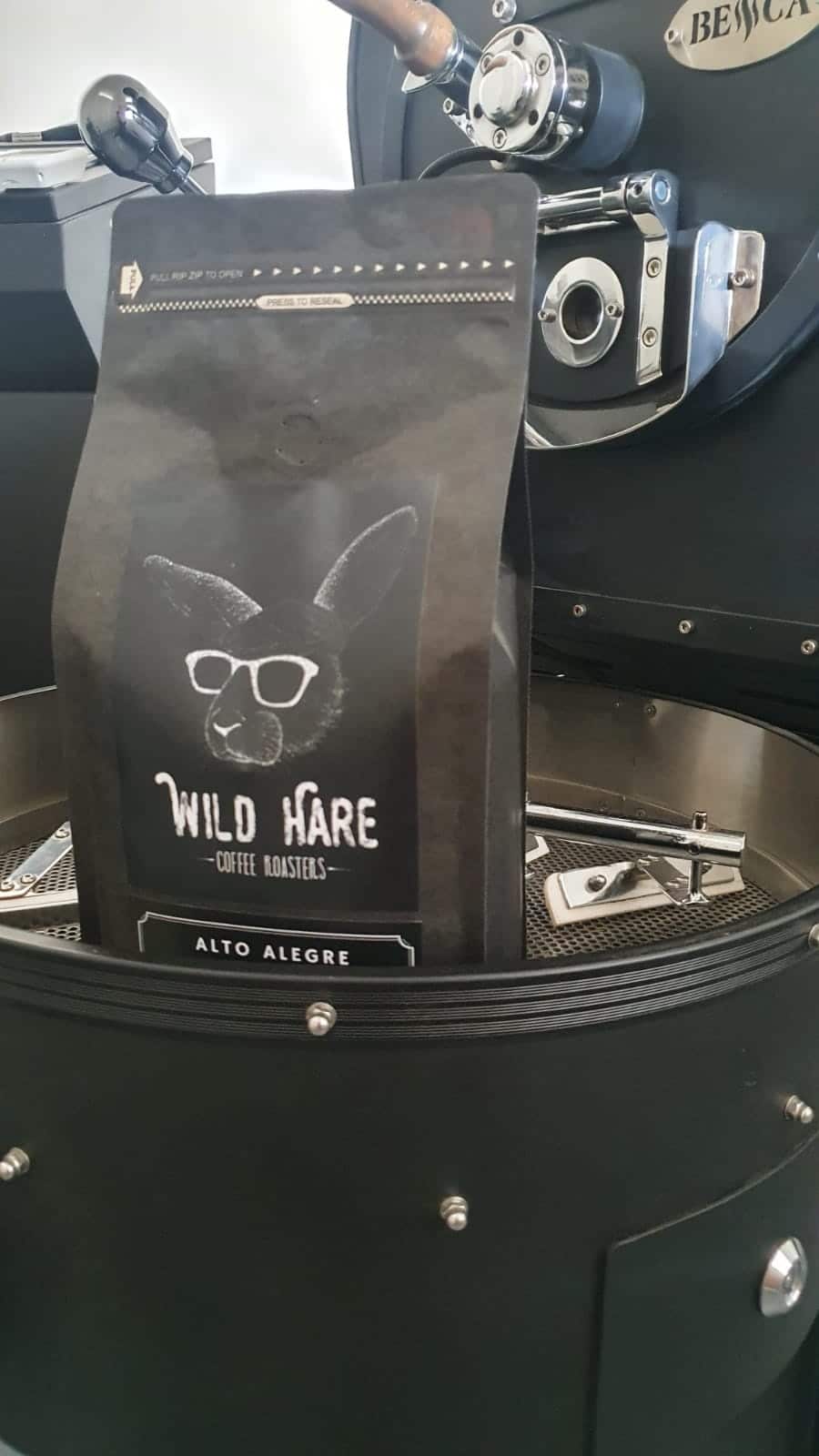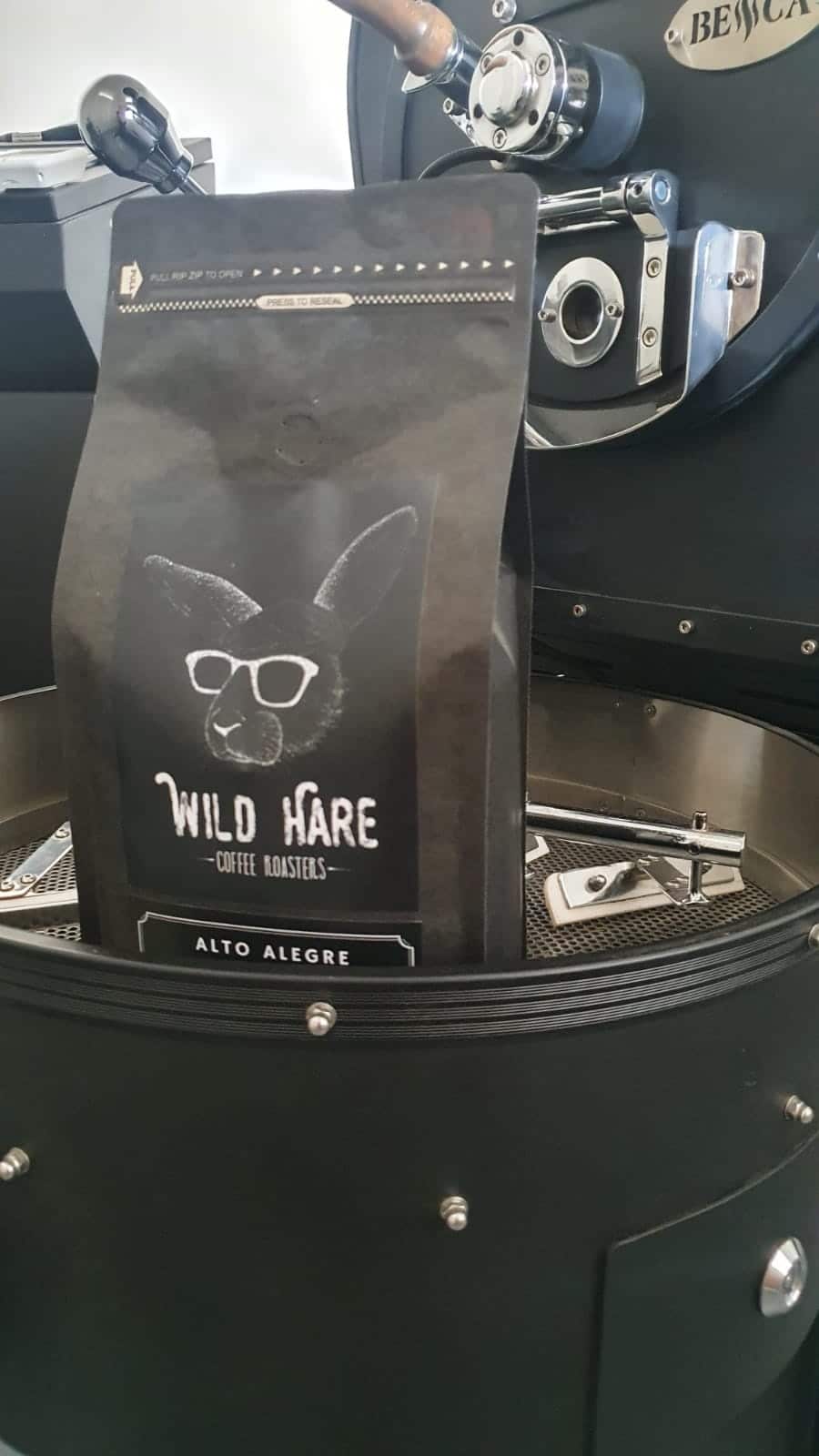 "They are based in Turkey. They are one of the tops guys in Europe and I thought if that is what Alin would use I will stick with him," explained Scott.
"My two kilogram roaster has the capability to make up to 190 kilos a week. The shop would only go through 30 kilos a week, so it's perfect. It allows me to do a bit of online retailing and maybe supply one or two other shops."
Scott set up his own roastery at his home, with the roaster arriving in December time and the purchase made possible with the business bounce back loans.
Everything was set up and ready to go come late February, early March, of this year with Scott inviting his mentor Alin to help with the process.
"It was so cool, he spent like a full day here from nine in the morning to six in the evening. We literally must have roasted up 15 or 16 kilos worth of coffee, just to get that profile fine tuned."
The next big task for Scott now was, what does he call it?
He explained: "My wife and I spent a long time thinking about what we would call it. We kind of wanted it to be an independent company from the cafe.
"I had always liked the wild signature and we added the hare because we have a table cloth at home, it is one of Suzy's favourites, with hares dancing across it."
Then onto design, which was provided by an employee's friend after Scott was shown some of his work on Instagram.
"I just thought it was really cool; the graphics themselves have little white dots through them which makes them look like stars almost a nod to the Planetarium.
"I liked the idea of a hipster hare. I got a few examples drawn up and there was this one with sunglasses and a flat cap. It was just perfect."
Scott then finished this up by choosing a matt black craft bag for the coffee, with the added touch of a handwritten date of when the coffee was roasted.
He admitted to running a pilot run of the coffee for a period of three or four weeks, but with no complaints and many compliments this only filled Scott with more confidence.
"It's just the start of it but we have the Craic'd Pot which the Wild Hare will naturally supply, so we have cemented our first contract," he added.
"I do want to supply other stores but I am a bit reluctant, early doors, because I'm very much a quality freak."
Sign Up To Our Newsletter