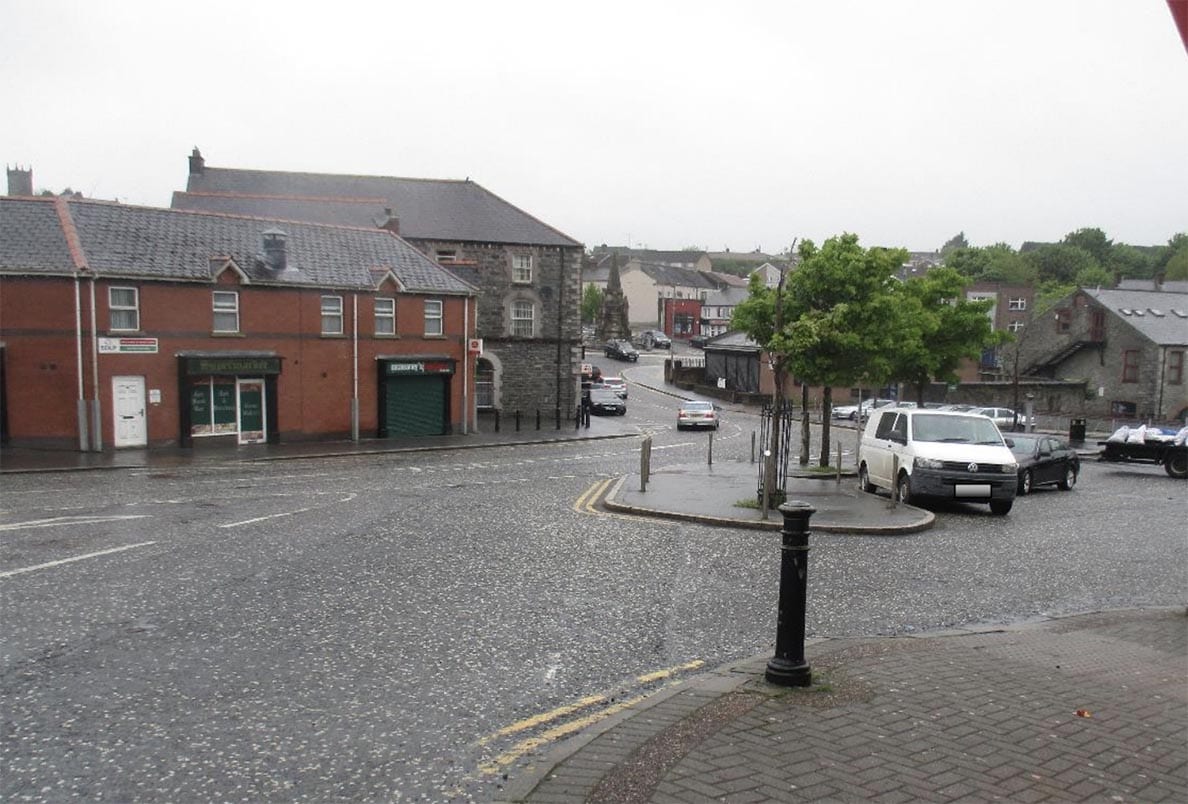 A Keady man who assaulted three men with his bare fists after wrongly suspecting them of attempting to steal a car from the area has been handed a suspended sentence.
Court heard the 26-year-old encountered the young men whilst walking home after consuming alcohol and watching UFC.
Barry Ian Molloy, of Granemore Park, appeared for sentencing on grievous bodily harm, assault occasioning bodily harm and common assault at Newry Crown Court on Monday.
Prosecuting barrister Fiona O'Kane outlined that in the early hours of September 9, 2018, police received a call from the defendant.
He stated that there were four males in their 20s acting suspiciously in Keady and claimed they were trying to break into a Toyota Land Cruiser.
Ms O'Kane explained: "The history of this case is that in the lead up there had been a series of burglaries in the Keady area. Community tensions were very high."
Police attended the scene at 5.50am to find seven males near a Toyota Land Cruiser, four were observed to be in a disturbed state.
Three of the males had injuries, two of a facial nature.
Molloy told police he had been drinking and watching UFC. He had been walking home when he observed the four males.
The four had been at a nightclub in Dundalk. They had met a girl from Keady who had invited them back to her house to continue drinking.
After getting the bus to Keady, there was only one taxi available, which the female got in and she told the four males to wait for another to arrive.
Ms O'Kane stated: "There were four males unknown to the people of Keady. The defendant misinterpreted the situation and by his own admission saw red."
One of the males had been punched to the face which left him with cuts and a black eye.
Another was punched repeatedly. He suffered an eye injury which left his cheekbone fractured in four places.
He required surgery to fit a metal plate in his cheekbone and had to receive stitches in his mouth.
Ms O'Kane said: "The victim impact statement shows he had issues for up to nine months. He was off work for six weeks and had problems with eating.
"He accepts that his cheekbone has now fully healed but his jaw still causes him some issues."
Two other males were also said to have been present with Molloy but he claimed he did not know them and they did not provide statements to police.
The victims stated that these men were not involved in the assault and that one of them commented that it should not have happened.
Defence barrister Seamus Lannon said: "The defendant accepts that he should have phoned the police at the start. Cars and parts are replaceable but these injuries take time to heal.
"The pre-sentence report is very positive. He is in full time employment, has a stable family and does a lot of volunteering in the community."
He continued: "He misinterpreted what happened. There is no doubt alcohol was a contributing factor and perhaps even what television programme he had been watching prior.
"Given the level of injury this is a case which in normal circumstances would cross the custody threshold, but given the positive pre-sentence report I would ask that it is dealt with in an alternative way."
His Honour Judge Gordon Kerr stated: "Mr Molloy, whether alcohol played a part or not, you entirely misread the situation. You showed a degree of violence and a lack of control.
"If this case showed you using anything other than your fists you would be bound to go to prison for a considerable amount of time."
He added: "There is no doubt the custody threshold has been met and given the injuries of the GBH you would be looking at fours years in prison."
However, Judge Kerr stated: "You are due credit for your plea of guilty. You are also a relatively young man with no previous convictions, you are also a person with certain responsibilities and in good employment.
"You make a contribution to the community and you have been considered as not being a danger to the community."
The defendant was sentenced to 30 months in prison suspended for three years.
Sign Up To Our Newsletter