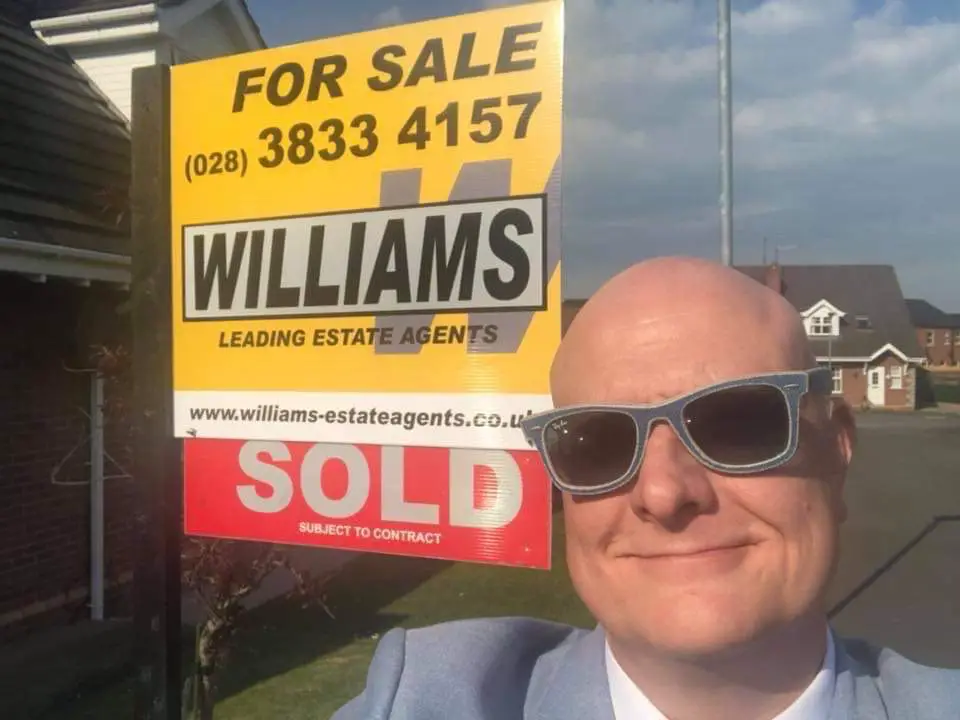 A Co. Armagh estate agent believes there will be a surge in house sales when the coronavirus because a distant memory.
Owen Matchett, of Williams Estate Agents in Portadown, also believes house prices will remain stable during the pandemic, with mortgage freezes helping stabilise the market.
"Some people have asked me how this will affect house prices," said Owen. "My take on it is homeowners mortgages have been frozen so therefore I see a temporary freeze on house prices.
"The phone calls I have received from my customers are not ones of concern about their prices but they are of disappointment that they can't purchase their new home.
"Thankfully everyone has been very understanding."
Owen added: "Daily I'm receiving emails about people requesting information on property, so it all remains very positive.
"What we all need to remember is that the property crash of 2008 happened due irresponsible lending, allowing seriously artificial growth.
"The house prices are now at a very realistic figure and you still can get a lot for your money.
"Yes, we are in uncertain times, but please remember to prioritise. Your well-being is everything and property takes a back seat for the moment."
Owen also said he has found it "disturbing" to find that national news outlets are reporting that many agents have remained open –  deliberately going against government advice.
"The question I have for them is 'Are you really putting profit before people?'," he said.
"There is absolutely no excuse for this as you can operate quite efficiently from home.
"As a responsible company Williams have put all property viewings on hold as we won't put anyone in harm's way.
"People are infatuated with houses, so while we are on lockdown, why not download the Williams free App and browse our fab range of homes.
"Maybe Williams have already sold you your dream home so that makes it easy to STAY AT HOME.
"I am looking forward to doing business with you soon. Stay safe."
Sign Up To Our Newsletter