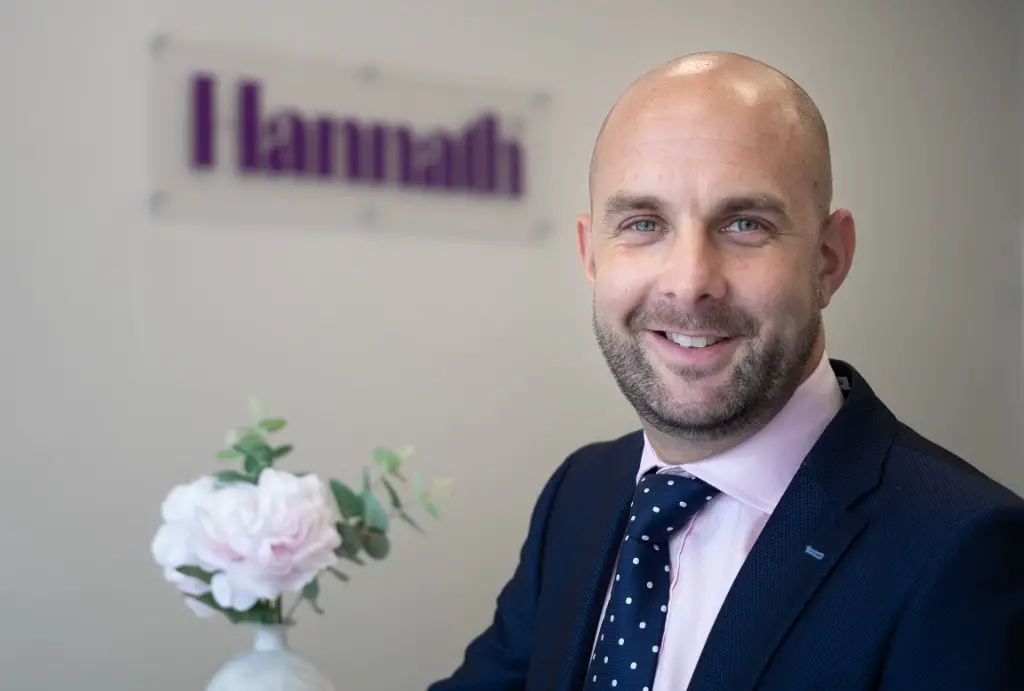 Alastair Glass, Managing Director, Hannath this week considers how COVID-19 has affected the local property market and details the changes Hannath has made to transition to the current environment, which has included the launch of a new interactive website: www.hannath.com
"It has been a turbulent year and COVID-19 has impacted our homes, our businesses and lives. The way in which we do business and interact has changed substantially and it is imperative that we respond to those changes to facilitate the 'new normal'.
The property market as a whole is doing well, and that is something we have seen reflected through our own trading.
During June, July and August we agreed 120 houses across the area which was in keeping with pre-lockdown levels.
In fact, over the course of August alone we listed 25 vendor's homes which is a strong indication to us that home owners are keen to move. Mortgage lending was impacted, so many of the 5% to 10% mortgages which were available were dismissed.
However, a lot of buyers are availing of co-ownership, especially first-time buyers meaning they can get a foot on the property ladder which is positive.
(At present, lenders are requesting a minimum 15% deposit level on new build purchases and 10% on resales opportunities. The stamp duty holiday has been widely welcomed from those buying beyond the usual threshold and we expect a lot of house moves to be completed before the 31st March deadline next year.)
Our people are at the heart of Hannath, and we are thrilled that we are embarking on further recruitment this month.
It is because of our extensive team that we have been agile and proactive to the new situation to meet demand from our clients.
With the fallout of COVID-19 we have to respect how everyone feels about the situation, and we are very mindful of that for our vendors and clients.
We have established viewing guidelines for every property which are emailed to everyone involved prior to any visit, creating trust and reassurance for both the vendor, the viewer and our staff.
The guidelines ensure everyone feels safe and secure – with social distancing, face coverings, limited people and contact measures in place.
We carry out and personally accompany 99% of our viewings so it is important that we are compliant and conduct everything safely.
Lockdown meant that we moved into a digital world quite rapidly and given this backdrop we invested considerably in a new, vibrant and user-friendly website.
New features include, 'Virtual Valuations' and 'Property Alerts'. The Virtual Valuation allows users to input key information to get a rough estimate which acts as the perfect starting point for a valuation. Visitors to our website can also sign up for 'Property Alerts'.
Here the user can choose specific areas of the country and create saved searches and then receive emails with new properties relating to their search.
If you are considering selling your home, get in touch today by emailing: info@hannath.com / calling 02838 399911 or visit the website for a free Virtual Valuation: www.hannath.com. We have a range of new properties being listed every day so do follow our social media platforms on Facebook, Instagram, twitter and YouTube for regular updates.
Sign Up To Our Newsletter