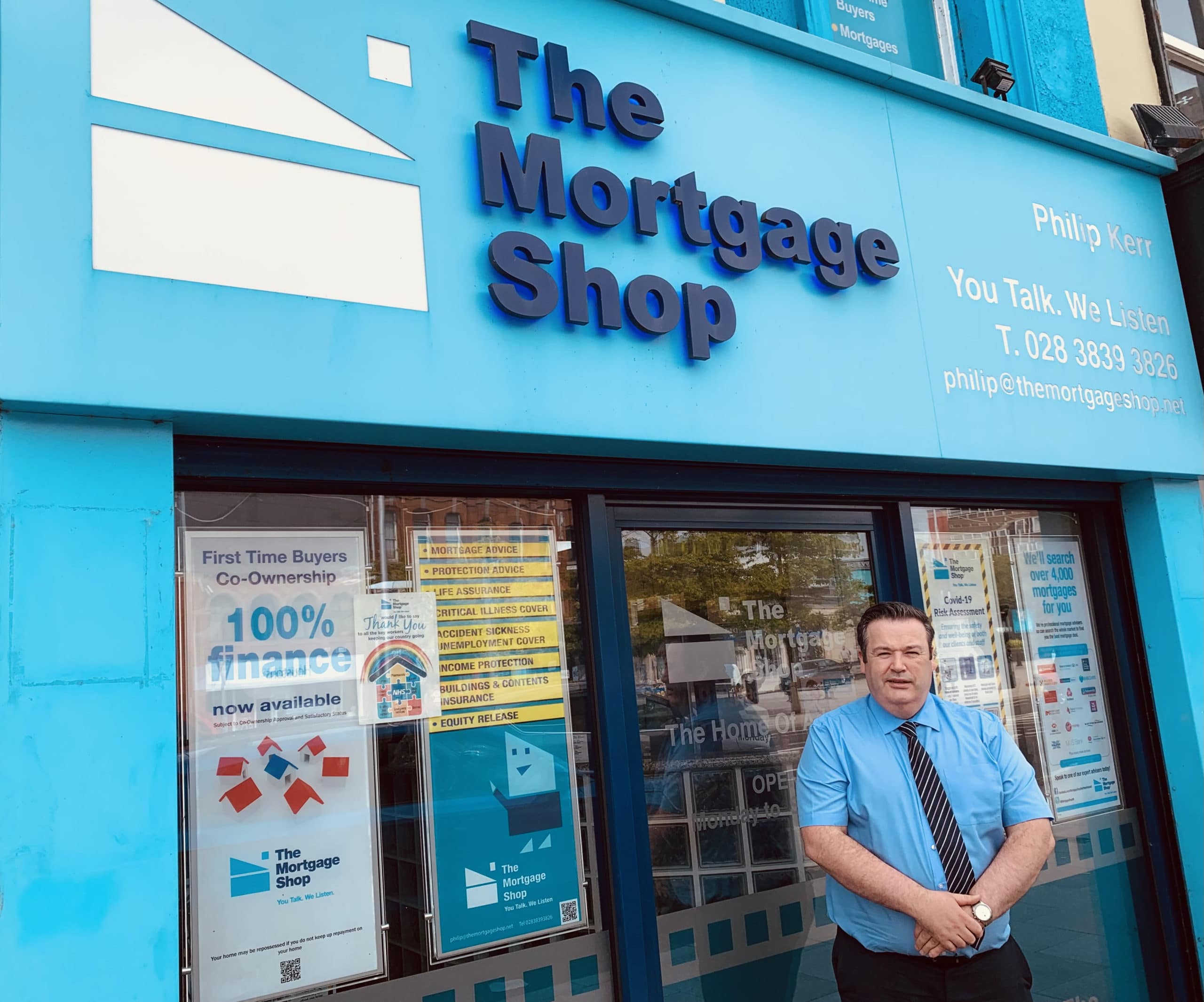 Following the UK Government's mini-budget announcement in September, which revealed plans for sweeping changes in the UK's fiscal policy, panic gripped the housing market amid economic uncertainty and soaring interest rates.
The increase in interest rates, alongside the planned changes to Stamp Duty Land Tax, have left many mortgage holders uneasy about their future payments and has heightened concerns of first-time buyers who may now be more hesitant to jump onto the property ladder.
Armagh I spoke to Philip Kerr, a Mortgage Advisor from The Mortgage Shop to find out just what these new changes to stamp duty mean, how interest rates are affecting the housing market and what mortgage holders and first-time buyers can do to weather the storm.
What do recent stamp duty changes mean for me?
Despite the doom and gloom, Philip notes that the changes to Stamp Duty will benefit buyers, although this will be overshadowed by the rise in interest rates.
Philip says that the UK Government's move to raise the threshold for paying Stamp Duty has effectively abolished the tax for most of the Northern Ireland housing market.
"As of September 25, Stamp Duty Land Tax will only be paid on home purchases of £250,000 or more, up from the previous threshold of £125,000.
"For first-time buyers, they will only pay the tax if their purchase is above £425,000, up from £300,000. In Northern Ireland, where the average house price is around £169,000, the vast majority of homebuyers are now exempt.
"As stamp duty had been charged at 2% between £125,000 and £250,000, it amounts to a saving of £2,500 for purchases in that bracket."
Philip adds that between January and April this year, some 5,799 homes were sold in Northern Ireland.
"If the new threshold had been in place then, stamp duty would not have applied in 86% of sales", he explains.
"As mortgage payments have increased quite drastically at this present time, the Stamp Duty changes have been forgotten about but it's still a help in this market."
How are things changing?
"We have known in the mortgage market that interest rates would increase at some stage, even as far back as a year ago, however, since the end of last year we started to see the Bank of England raising interest rates, rising from the historic low of 0.10%  up to 2.25% currently."
Philip says that when the Bank of England meet on November 3, it is likely that we will see a further increase, with some predicting a rise of 0.75%.
"The speed of the increases is something which has concerned many", Philip says. "To ease this, the government planned a number of measures which culminated in the planned abolition of the 45% tax rate, though this didn't have the desired effect."
How will interest rate increases affect my mortgage?
Since the Government's mini-budget we have seen the stock market fall drastically and the pound falling to an all-time low against the US dollar last week.
This turmoil in the financial markets saw many lenders withdraw some of their fixed rate products or increase their rates at short notice.
Philip says that these increases in mortgage rates have meant that borrowing for homeowners/first-time borrowers will see an immediate increase if they have a variable rate or tracker rate mortgage.
"Others who are concerned are those who are nearing the end of their fixed rate mortgage deal and those prospective buyers who are looking the surety of payments on their first mortgage deal.
"These borrowers too will see an increase in their monthly mortgage payments", he adds.
With the announcement that the Government will reverse the plans to cut the 45% top rate of income tax, Philip hopes that some stability will return to the spooked markets.
"For all of the years I have spent in the mortgage industry I have not seen the market change so quickly over such a short space of time."
Philip adds that while the re-mortgage market is where most of the concerns are at the minute, "we mustn't forget that lenders are still lending in what is a very busy property market at present."
What can homeowners and first-time borrowers do?
In terms of how people can deal with the new developments, Philip says that there is no "one size fits all" approach.
"I would advise anybody to sit down and work out a budget for themselves and that will always help them if they're planning to buy a new property.
"If your fixed mortgage deal is nearing its end within the next three to six months, speak to a qualified Mortgage Broker/Adviser.
"They will be able to advise on a range of options to suit your needs.  Remember, the advantage of a good Mortgage Broker/Adviser is that they understand that everyone's circumstances are different."
Visit The Mortgage Shop website or Facebook and Instagram.
Sign Up To Our Newsletter