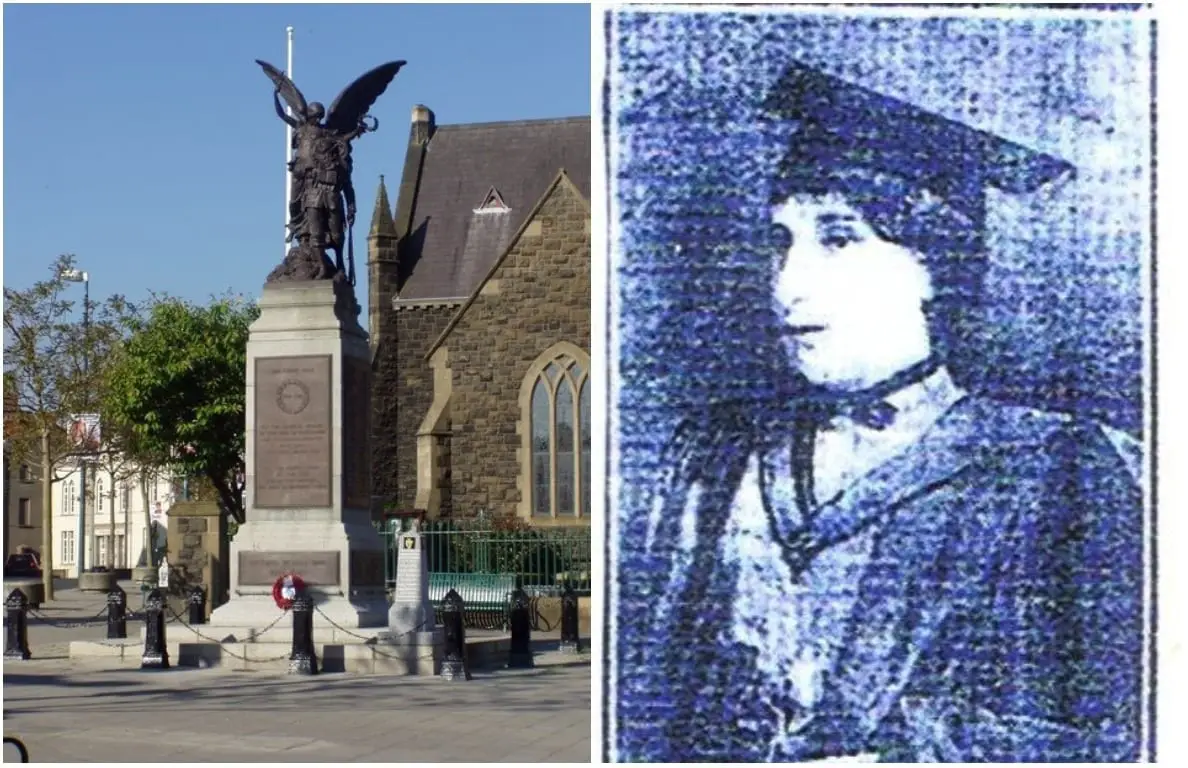 Almost 50 names of soldiers who lost their lives in the Great War will finally be added to a memorial in Portadown.
Armagh City, Banbridge and Craigavon Borough Council passed a motion to have the names of the dead added to the Portadown memorial a century on from the end of the First World War.
Portadown Ulster Unionist councillor Julie Flaherty welcomed the support of the Council, "not least from my party colleague councillor Glenn Barr, who seconded the motion".
She added: "Given that we are fast approaching the centenary of the end of the Great War, I felt it was both necessary and fitting to take steps to ensure that the nearly 50 local Portadown people who lost their lives in that War, but who are absent from the town's war memorial, are finally recognised.
"One story in particular struck a chord with me, that of Dr Isabel Addy Tate.
"She was an extraordinary woman, born in the same town as myself, a Methodist like myself, a graduate of Queens University like myself, but who served her whole career as a medic only to die at the same age as myself.
"She was born on May 1, 1875 into a large family living in 19 High Street Portadown.
"Isabel worked hard, and excelled herself at Alexandra School in Portadown and entered Queens University Belfast in 1893.
"She graduated with a degree in Medicine in 1899 and spent most of her distinguished medical career in England. At the beginning of the war Isabel volunteered for work and service in the Military Hospital, Valletta, and in Serbia as a member of the Royal Army Medical Corps.
"She worked tirelessly there until her untimely death during service in Malta on January 28, 1917.
"Dr Isabel Tate was an extraordinary lady. Her grave can be found in Malta; she is remembered with honour at Pieta Military Cemetery and even more significantly, she is the only woman included on the Queen's University Belfast Roll of Honour and on their War memorial.
"Yet, in spite of her inspiring story, Dr Isabel Addy Tate is not included on the War memorial in her home town.
"My motion will ensure that a century after the end of the Great War, the names of all these forgotten people, and Isabel, will finally be recognised and remembered with respect and dignity in their home town."
Sign Up To Our Newsletter