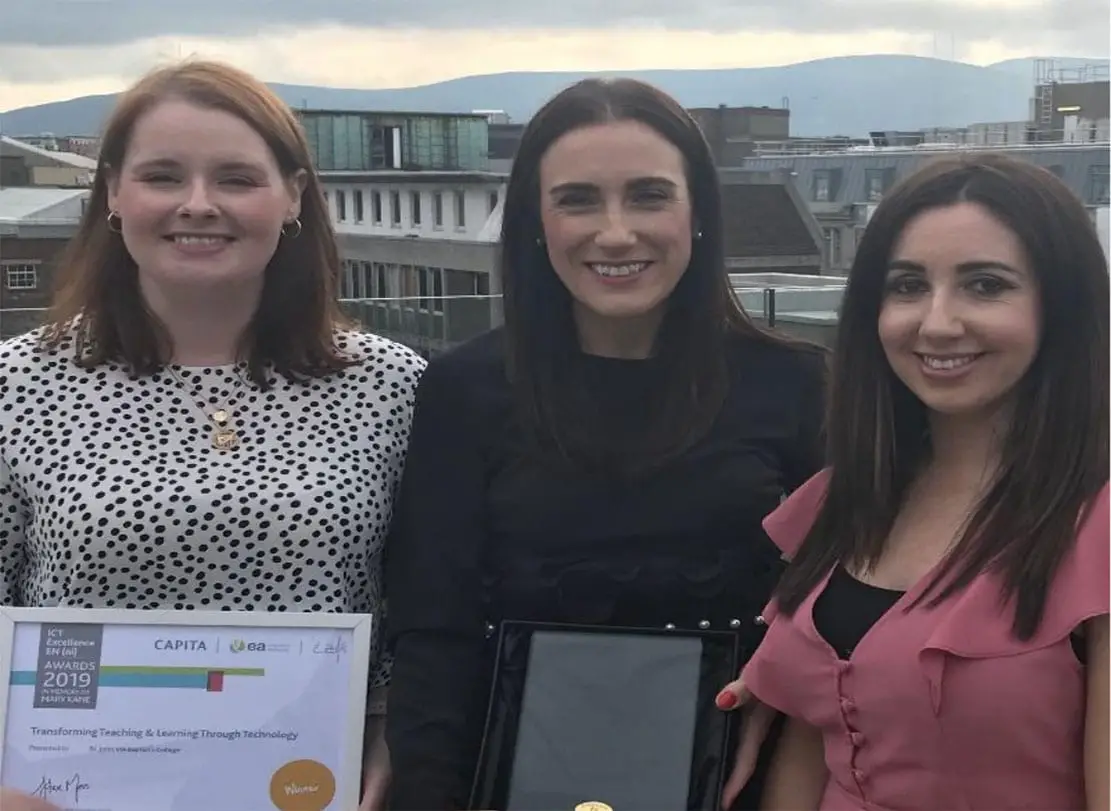 A Co Armagh school is celebrating after scooping a prestigious award for its remarkable achievements in innovation and technology.
St John the Baptist's College in Portadown was named as winners of the fifth annual 'NI Schools ICT Excellence' Awards, run by Capita IT Networks and C2k.
The overall winning school in the post-primary classification is a major feather in the Portadown school's cap.
Receipt of this prestigious award is a highly impressive boast for the college, which is only in its second year, having opened its doors in September 2017.
The judging panel commended the college for its exemplary use of technology in everyday teaching and learning, with a focus on using technology to meet the diverse needs of their students and creating a positive impact using technology in all aspects of the curriculum.
The awards, celebrated at a ceremony at the Merchant Hotel in Belfast on Monday, recognised the innovative and collaborative use of technology in schools across Northern Ireland and the positive impact on students and wider communities.
Head of C2k Managed Services, Mr Tim Matchett, said that C2k is delighted to be involved in the ICT Excellence Awards process with Capita.
He said every year the level of innovation and use of technology continues to be remarkable and thanked all who entered this year's awards, offering his congratulations to the 2019 winners and highly commended.
General Manager for Capita IT and Networks, Ed Brown added: "For the fifth consecutive year the ICT Excellence Awards are highlighting the excellent use of technology used in schools and education settings across Northern Ireland.
"The awards provide a fantastic opportunity for Northern Ireland schools and EOTAS centres to showcase this use of ICT in teaching and learning and Capita is proud to be part of that process."
Mr Brown voiced his congratulations to all those who entered, and in particular to the winners and St John the Baptist's College, Cedar Lodge School, Bunscoil Bheanna Boirche and the four highly commended schools who are using technology impressively.
The winning schools and EOTAS centre will receive a prize fund to spend on ICT equipment from Capita.
Sign Up To Our Newsletter