While the pandemic was catastrophic for some businesses, for Portadown fitness coach Aimee Oliver it was a game-changer.
Aimee, the founder of Bodyfit Mums, had previously held her exercise classes face to face, but that all changed with Covid.
After the initial panic, when she "sat and cried" for the first two weeks, she embraced Zoom and online teaching, designing seven new programmes covering prenatal, postnatal and beyond – and has never looked back.
Now, dozens of women have the option of live or online classes, and the 33-year-old's ability to think outside the box and fill a gaping gap in the market has recently won her two awards.
Aimee, who is from Portadown and mum to Lily (7) and Jack (4), took the Innovation Award at the NI Health & Fitness Awards.
Just a week later, she picked up the award for Best Use of Social Media in Fitness at the Northern Ireland Social Media Awards.
Aimee started Bodyfit Mums in 2015 after the birth of her daughter, when she struggled to find any suitable classes that she could bring her new baby along to as she exercised.
A graduate in Sport and Exercise Science, she was then working as a full-time instructor in One Fitness so staying fit was an integral part of her life.
"By the time my husband Matthew got home in the evenings to look after Lily, I was too exhausted to go to the gym," she said.
"I thought there had to be somewhere mums could bring their kids throughout the day, when you have all this free time.
"The world postnatal was a brand new world and I searched everywhere but couldn't find anything. So I used my own experience and built a programme of things that I wanted – support, community and a programme that took you from the first week."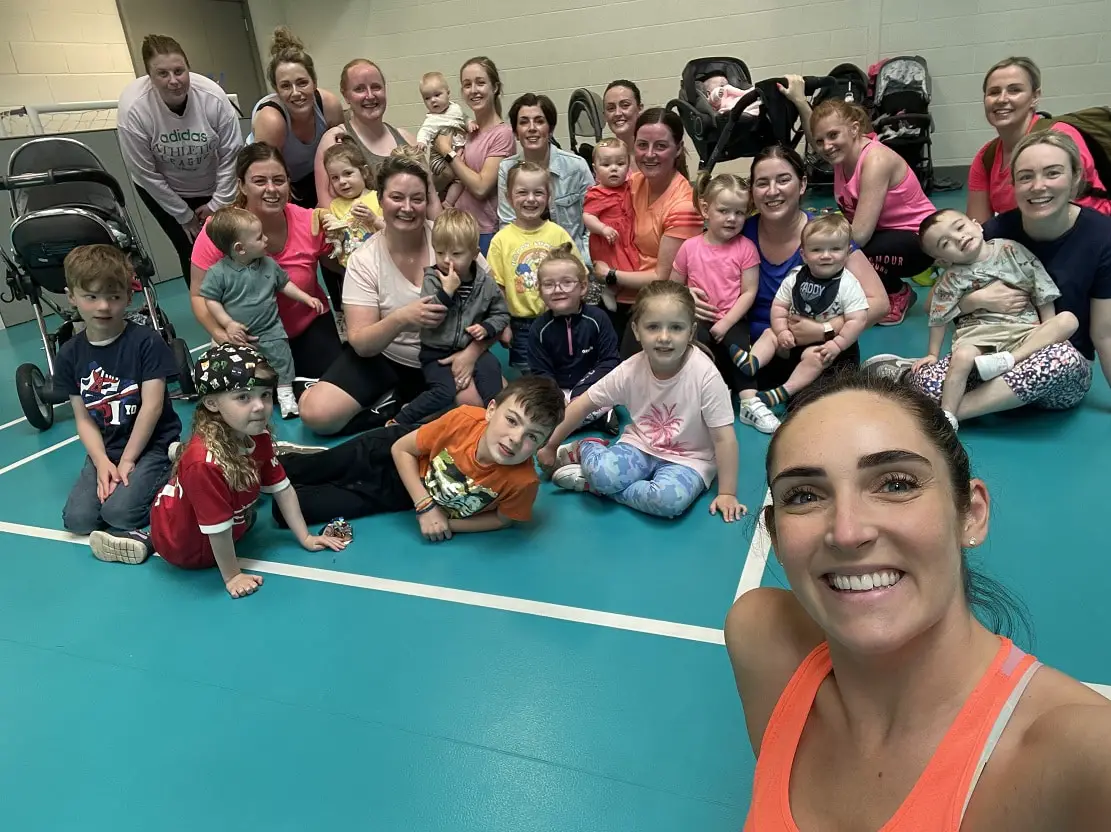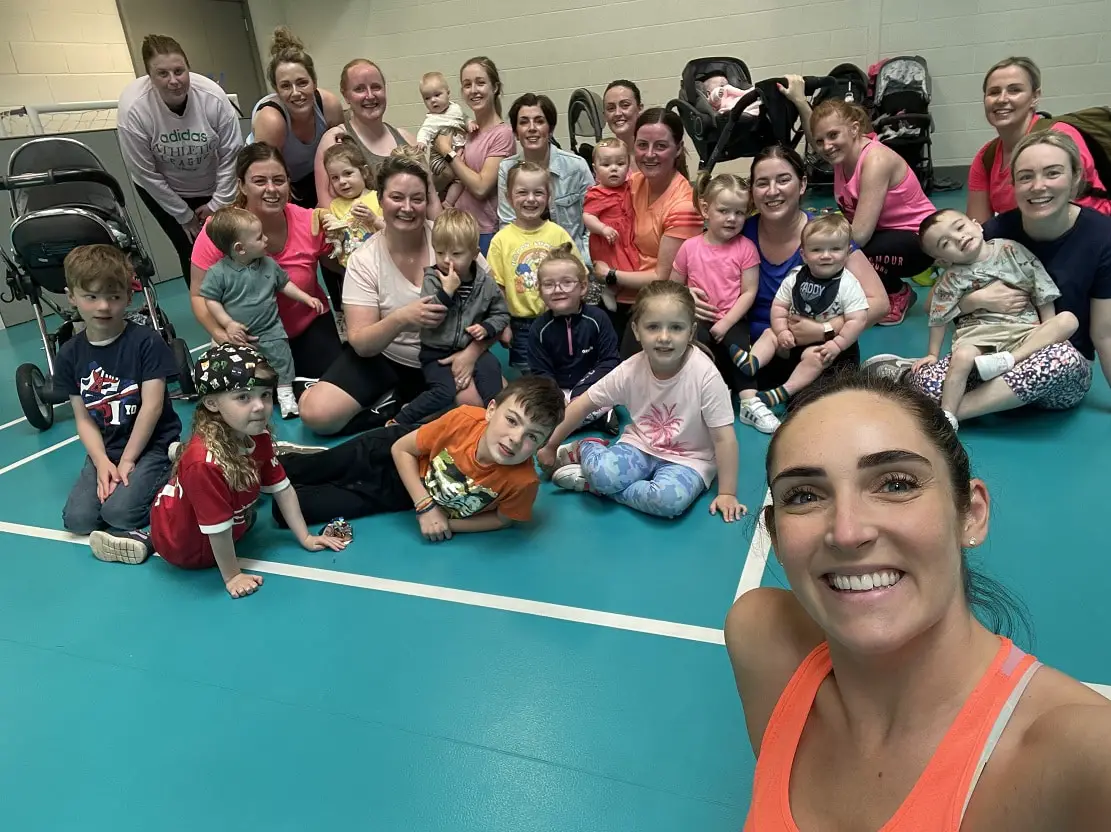 She began with just one client – who is still a good friend – and as time went on managed to combine her growing business with her full-time job.
However, the turning point arrived when she was pregnant with her second child and decided she would trial Bodyfit Mums as a full-time job.
"It took off from there," she said. "It's been a hard graft. Now a lot of my business stems from word of mouth which I am delighted about."
Aimee has taken on another employee – former client Catriona Smyth – who takes classes in Lisburn and Belfast while Aimee takes those in Portadown and Armagh.
As well as the face to face classes, there are also Zoom sessions, Bodyfit Hit for all woman, not just mums, and a pre-recorded option where people can work away themselves as their commitments allow.
Her clients are based all around the world – in countries such as Germany, Australia and New Zealand.
Said Aimee: "Client retention would be very strong – people stay for about a year and build a small community within their groups. They all form friendships and go out for walks and meals together.
"A lot of mums, even those who have teenagers, have dedicated their whole lives to their kids and once they are grown up then they think about themselves.
"Women can have the same issues, symptoms and worries over body confidence or body awareness whether they had their children weeks ago or years ago."
Aimee has devised the exercise programmes so that women are active every single day in some form.
Social media is also very important in allowing the women to keep in touch with each other and build a community of support and encouragement.
Aimee strongly believes in the physical and mental health benefits of exercise in pregnancy, and has devised a programme to help with core strength, breathing and the pelvic floor.
"Pregnancy can be daunting for a lot of people. Their body shape is changing, their energy levels are different , they are unsure of what to expect, and again it's putting that community together where women can support one another," she explained.
She also works closely with health professionals and has women coming who have been referred by their GPs and midwives, convinced of the mental and physical benefits for prenatal and postnatal women.
Aimee, who also plays volleyball for Northern Ireland and the Aztecs in Craigavon, is passionate about what she does and takes huge pride in being able to make a difference in people's lives.
"I was stopped by a man two weeks ago and he said 'You don't know me but my wife has been with you and I just want to thank you for you have changed our lives for the better'. That means so much to me," she said.
"I love what I do. I am always learning and every day is different."
Aimee is currently preparing to launch her new gym gear line BFM Active, which is designed for all women but also includes items such as sports maternity leggings and a breastfeeding sports bra. It should be available next year.
In the meantime, she has another plan in the pipeline, but is 'keeping mum' on that for the moment.
Sign Up To Our Newsletter