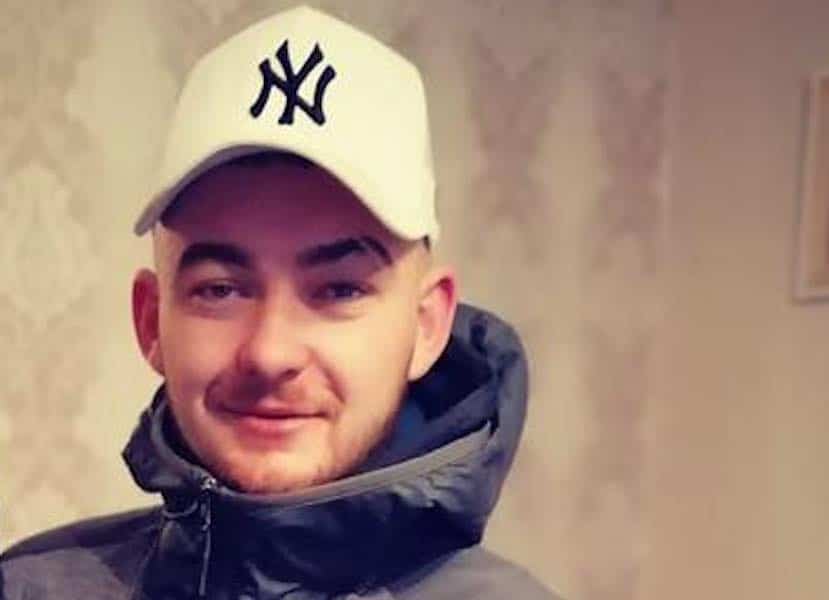 A man accused of murder has been released on bail despite strong police and prosecution objections around the fact the 25-year-old had done "a runner" from police on his previous release from custody.
Kevin Conway, from Deeney Drive in Lurgan, is one of three men accused of the murder of father-of-four Shane Whitla in the town on January 12, of this year.
Appearing before Craigavon Magistrates' Court on Friday, via videolink from Maghaberry, the 25-year-old's defence barrister, Aaron Thompson, argued that the case against his client is that he is "alleged to be a man who makes a phone call that night…" and that "it will be a difficult charge to bring that level of involvement home as a murder conviction and a long way to go to get somebody convicted by either a jury or a judge in a diplock case".
Detective Constable Conor Gaile argued that Conway, who along with Jake O'Brien and Joshua Cotter, faces a murder charge, should not be granted bail given his previous breach in February of this year, just five days after his release from police custody.
The detective told the court how Conway was granted bail on February 20, and as part of the conditions imposed at the time the accused was not to access a mobile phone. However, it was reported to police that there was activity on Conway's Facebook profile, namely a little green dot to indicate that the profile was online.
In turn, police went to Mr Conway's bail address on Saturday, February 25 to carry out enquiries and arrest him for a breach of bail.
After arriving, police allowed Conway to have a cigarette out the front of the property but it was at this point "he took to his feet and did a runner from police" – in just his socks. Police sniffer dogs and a helicopter were deployed but Conway evaded detection until he handed himself into Banbridge police station on the Monday morning.
Mr Thompson, in lodging a bail application for his client, contended that "in the context of a murder case, this accused has really the most workable defence conceivable…".
And he added: "This accused has, at this stage, I don't want to say a tenuous link, but Your Worship knows what I'm driving at, a difficult case to bring home. Everybody involved in contact surrounding this allegation of murder is charged with murder, including Mr Conway, but he can only be convicted if the first two defendants are effectively convicted."
Mr Thompson argued about the length of time it will take this case to get to trial, stating that there's in excess of 100 hours of CCTV still to be combed through by police.
Mr Thompson admitted that his client "has made a mess frankly of his position because he got bail and, I appreciate, and I certainly expressed to him, how difficult in cases like this, it is to get bail so early. He was only in custody for about five or six weeks when he was granted bail because the court recognised the points that have been made. And then he made a complete hames of it, because within less than a week, he breached his bail by running from police.
"He's accepted that he ran from police; he was outside in his socks. Police allowed him, in a fairly sympathetic way probably, to have a cigarette and he's standing in his socks out the front and just runs away."
Mr Thompson said Conway handed himself back in after his sister – who has offered up a £4,000 surety – made contact.
Mr Thompson said his client "never really had much of a chance to prove himself" and that "is his own fault entirely"…."and the penalty, I say, hopefully, is that he was remanded in custody for four months".
Prosecution counsel interrupted saying that Conway "absconded and he disappeared for two days….that's exactly what he did, he thumbed his nose up to bail."
Mr Thompson continued: "I don't demure at all from the fact this man breached his bill in an appalling and flagrant way….the reality is, I am disappointed that he did it, it has, it's causing me more work.
"The first four or five weeks [in custody] due to threats, he was in a 24-hour lockup situation in Maghaberry, so he didn't have association and he wasn't receiving medication.
"His account to us is effectively, he did so badly on bail immediately because he was dysregulated; he was effectively released from custody from almost a constant lockup and immediately didn't behave in an appropriate way. When police come to arrest him for breach of bail he really thought he was going back to that environment and runs away."
Deputy District Judge Browne commented: "Running off was not never a good idea, but I am satisfied that it was something that was on the spur of the moment.
"And Mr Thompson, I'm sure you'll make it clear enough that if there's any breach, however, minor of this bill, he faces the most serious charge possible, a family has been left devastated by the death of their loved one and it's the most finally balanced of applications, but I am just persuaded that he's worth another try but let's say this time is the last time."
Sign Up To Our Newsletter