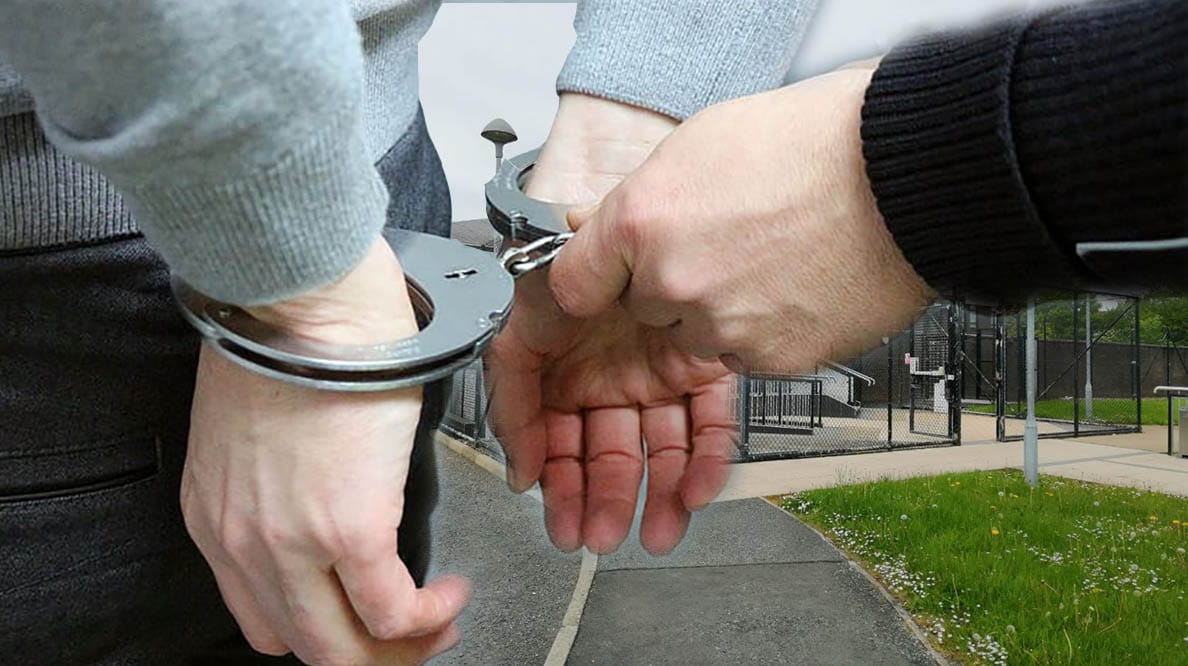 A Lurgan man who carried out an "absolutely horrific" litany of abuse against his mother has been sentenced to five months in prison.
Rueben John Glen, of Colban Crescent, appeared before Craigavon Magistrates' Court on Friday, via videolink from Maghaberry Prison. He is charged with two counts of common assault, three counts of theft, criminal damage, domestic abuse, resisting police and possession of a Class C drug.
The 33-year-old carried out the offences on dates between October 1, 2022 and April 18 of this year.
A prosecution solicitor told the court that on Tuesday, April 15, at approximately 1.10pm, police received reports from the defendant's mother, who had phoned police because she was "living in fear or control of her son".
On arrival police spoke with Glen's mother, who alleged that since he had been released from prison approximately six months prior, he had been controlling her every move and she was in constant fear of him.
She stated that her son would march her up to the shop and lift all her money out of her bank account, leaving her with nothing.
The court heard how the defendant, who is unable to open his own account, has money put into his mother's account. However, the prosecution stated that Glen "spends all his money on drugs and alcohol before demanding more money from the injured party".
His mother claims she had over £3,000 in savings before her son emptied all the money from her account.
She said she lives in fear, and is often on the end of physical and verbal abuse. He would threaten to smash her head in, as well as put her head through the wall. The injured party said she's not allowed any friends, or allowed people to come to the house, and that her son would follow her anywhere she went and not allow her to speak to anyone.
The prosecution further outlined how Glen would be physically abusive towards his mother, grabbing her and dragging her by the arms from her bed. Glen would walk his mother up to the chemist to get daily medications and he would immediately take these from her for his own consumption. She does not refuse him as "she lives in fear of him becoming violent".
She further alleged that around three months ago Glen took her bank card without permission and took £60 from her account. She doesn't know how he got her pin.
On Saturday, April 15 and Tuesday, April 18 he came into her room, dragged her from the bed by her arm – marks of which police have photographed – and she was forced to give him money again. She stated that he would walk her down to the chemist in the morning and take her medication from her.
On both occasions, she says, he was in her face shouting and swearing, causing spit to go in her face, and was threatening to smash her head in and throw her through the wall.
Glen's defence solicitor commented: "[His mother] is his only support system he has and this was incredibly poor behaviour towards her. He is a man not without his issues. All I can say it was completely unacceptable behaviour…he has entered guilty pleas at the very earliest opportunity."
Deputy District Judge Browne said: "It's an absolutely horrific litany of abuse of the person who has looked after him all his life and has still been looking after him and this is the reward that she gets for her devotion. It's just really beyond belief what this lady's daily life must be like.
"I consider that the sentence of five months in the circumstances is appropriate to reinforce that what he has done is really just beyond excuse."
Sign Up To Our Newsletter