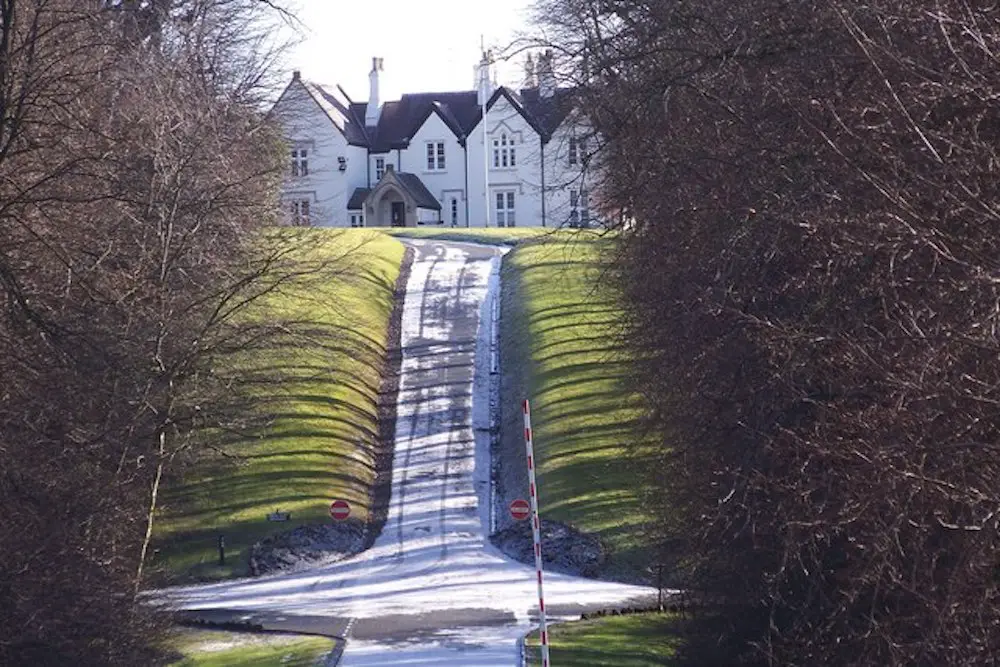 County Armagh is home to some of the most beautiful and historic mansions in all of Ireland. These houses have been passed down through generations of wealthy families, and they are now part of Northern Ireland's rich cultural heritage.
One such impressive mansion, located deep in the Co Armagh countryside, is Loughgall Manor. Dating back to the 17th century it was once the home of Sir Anthony Cope, an English politician and landowner who was granted lands following the Plantation of Ulster in the early 1600s.
During the 1641 Rebellion, the manor house was one of the few buildings in the area that remained standing being used as a base by the English forces, who used it to control the surrounding area and protect it from attack.
Over the years, the manor house has undergone numerous renovations and alterations. In the 1740s, it was extended and remodelled in the Georgian style, with the addition of a new wing and a grand entrance hall. The house was also given a more formal and symmetrical layout, with a central entrance flanked by two wings.
In the early 19th century, the manor house was again remodelled, this time in the Gothic Revival style – a style popular at the time.
Loughgall developed slowly under the benign guidance of the Cope family keeping its somewhat traditional old English appearance into the modern era.
The Cope family, actively discouraged the sale and consumption of alcohol by buying several public houses in the village and closing them down.
The remodeling of Loughgall manor house included decorative stonework which gave the building its distinctive appearance.
During the 20th century, the Cope family faced financial difficulties and were forced to sell the manor house.
In the 1960s, the house was leased to the Northern Ireland Agricultural Research Council, who used it as a research centre for agricultural science.
The council carried out extensive renovations and alterations to the building, including the addition of new laboratory facilities and research equipment.
In 1994, the manor house was acquired by the Northern Ireland Environment Agency.
The history of Loughgall Manor House is a fascinating story that spans over 400 years – from its origins as the home of an English landowner to its use as a military barracks and research centre.
Related: Former Loughgall Manor House could be transformed into boutique hotel
Today, it stands as a testament to the rich history and heritage of the area and serves as a popular tourist attraction for visitors to the region.
The grounds of the Manor House is now run as Loughgall Country Park, a rural haven of relaxation and recreation boasting an 18-hold golf course adjoined by considerable areas of mature woodland interspersed with orchards and cultivated fields. The most popular walk in the park being the 'Lime walk' – a pathway close to the entrance of the main house lined with lime trees.
Related: Anglers up in arms at council changes to trail and stands at Loughgall Park
How one 17th century family shaped modern Loughgall…and why there are no pubs in the village
Sign Up To Our Newsletter