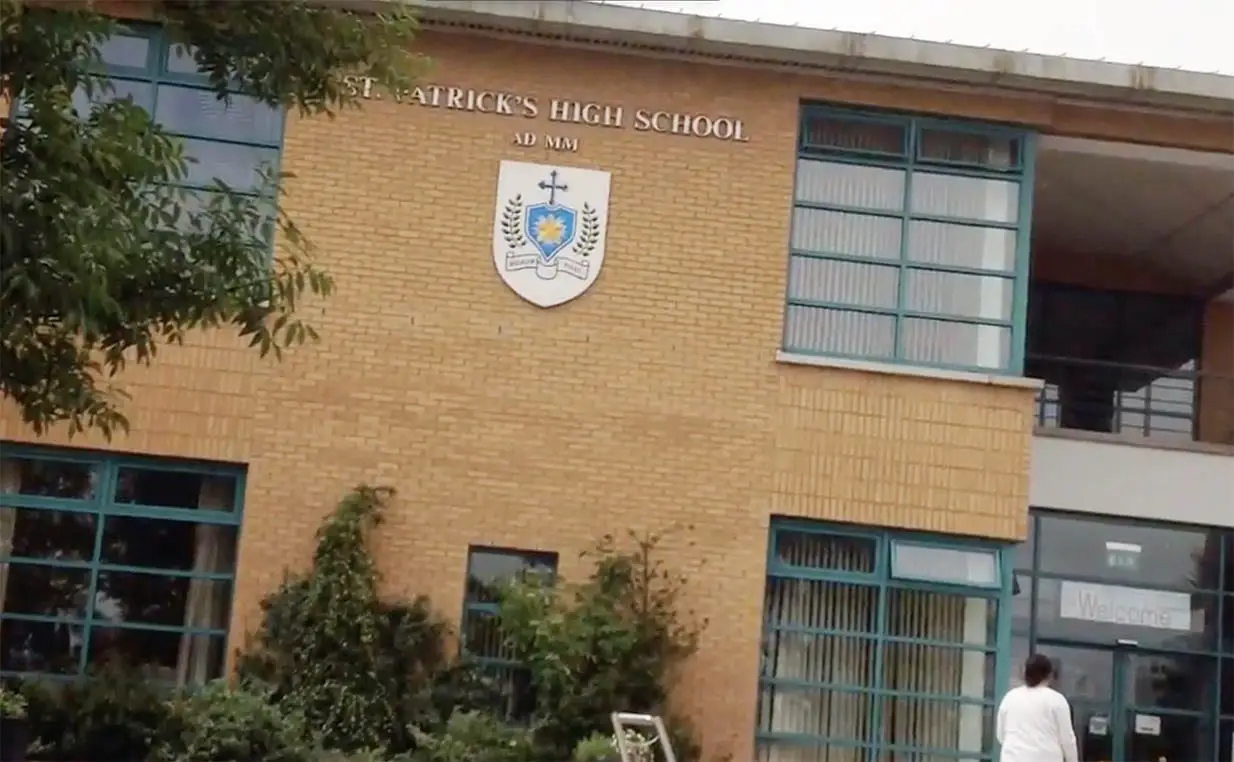 An independent investigation has found evidence of exam cheating at a Co Armagh high school last summer.
St Patrick's High School in Keady found itself embroiled in controversy following the revelations earlier this year.
The allegations stemmed from GCSE exams in 2017.
The findings of the external investigation were revealed to parents and staff at the school in a letter from the chair of the board of governors.
Chair, Brian Hughes – a former vice principal at the school – wrote: "We can now confirm that the Board of Governors has received confirmation from CCEA as to the findings and recommendations following the independent investigation.
"The findings do point to evidence of malpractice in the conduct of public examinations involving a number of staff members across exam areas and assessment types.
"We do understand that pupils, parents and staff will be concerned by this and we wanted to assure you that we are proactively managing the situation.
"All necessary arrangements will be made to address the outcomes of the investigation."
The nature of the alleged cheating and those implicated were not revealed in the letter.
Earlier this month, former principal Pat McGuckian handed in her notice citing a prolonged campaign of harassment against her.
Speaking at the time, Ms McGuckian said: "I feel that I have had no choice but to resign from my position as principal of St Patrick's High School, before I was truly ready to go.
"This is due entirely to a vicious campaign of bullying and harassment which has been ongoing for the last 16 months and coming from particular sources. My own health and that of my family members has suffered as a result.
"The PSNI are investigating the matter as a hate crime and I am taking legal advice. The full truth about what has been happening will emerge in due course.
"I have been supported throughout this time by the excellent board of governors and together we have done our utmost to ensure that the pupils' education and welfare have been unaffected. I am confident that this will continue to be the case. St Patrick's continues to be an innovative and progressive school with a dedicated and professional staff."
The process of appointing a new principal will begin shortly.
Jonathan Brady, the principal of St Killian's College Garron Tower and Liam Perry, the principal of St Columbanus' College in Bangor have been appointed to manage the school until the end of the current school year.
In a statement the Council for Catholic Maintained Schools (CCMS) said: "[We] will work with the Board of Governors on a review of existing practice and with the development of a focused action plan and any arrangements necessary to ensure complete confidence in the upcoming round of examinations."
Sign Up To Our Newsletter