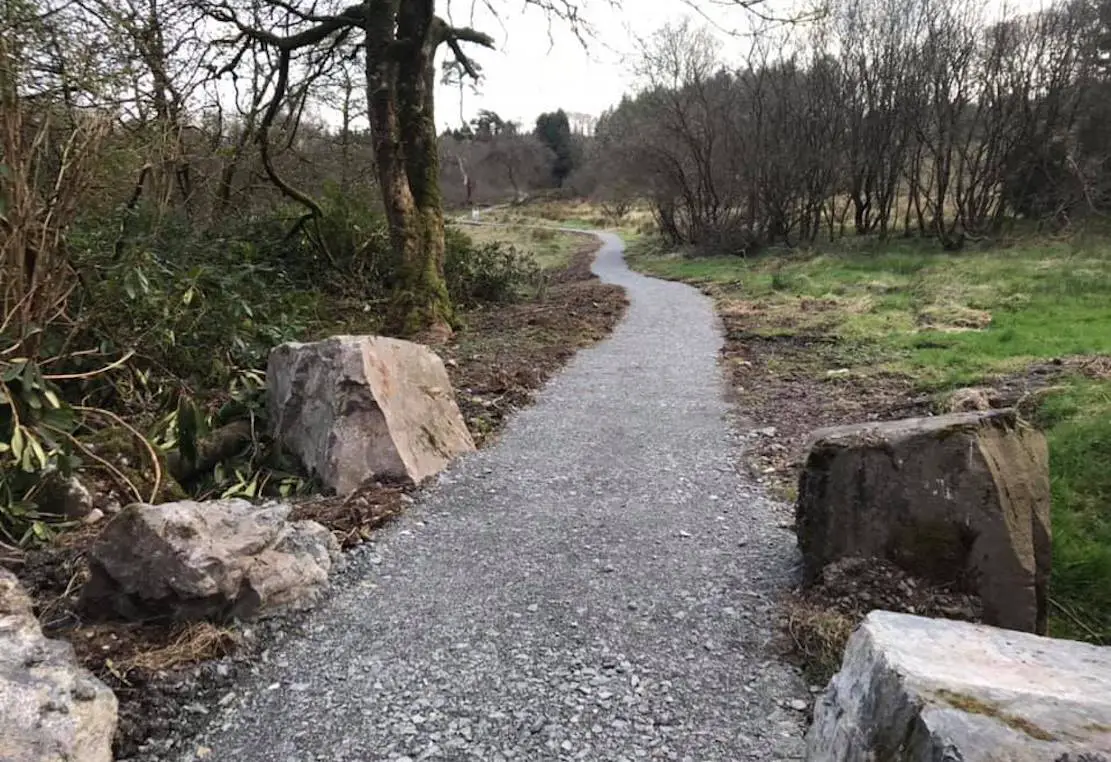 Carnagh Forest near Keady could be set for further development plans with a bid to create another walking trail at the Co Armagh beauty spot.
The work would cost in the region of £40,000 and comes after the recent and much-lauded construction of trails and enhanced facilities for visitors.
The second phase proposal would see a formal expression of interest being made to the Environment Fund, which is managed by DAERA.
Applications had been sought for identified projects that could be completed – or nearly completed – by March 31, next year.
Armagh City, Banbridge and Craigavon Borough Council is making two expressions of interest – for Carnagh Forest and for Huntly Wood, near Banbridge.
Carnagh Forest had been identified as an area for development and a capital project, which received significant external funding and is about to be concluded.
When on site, officers identified an additional walking trail – of around one kilometre – around the third lake.
It will bring into public use an additional area of the forest that is not currently being used to its full potential, the project estimated at costing around £40,000.
Huntly Wood, meanwhile, is a mature mixed woodland of around 10 acres on the bank of the River Bann, close to Banbridge town centre.
The cutting of the former Banbridge to Scarva Railway line runs next to the river at the bottom of the slope and forms part of a proposed greenway route linking Banbridge to Scarva.
In 2006, the Council obtained a 25-year lease from Banbridge Golf Club to manage the site for public access and conservation.
The Northern Ireland Environment Agency provided funding towards works on the site and Probation Service Community Services carried out work over a number of years to facilitate public access, creating a short loop walk of around three quarters of a mile.
The site was identified as a one of 'Local Nature Conservation Interest' and many of the trees are protected by a Tree Preservation Order.
Huntly Wood officially opened to the public in 2007 and it has proved to be a valuable local resource.
The proposal is to carry out remedial works to the lay-by, upgrade the existing pedestrian access and review Disability Discrimination Act (DDA) compliance, health and safety on the site, to improve access for maintenance and to improve signage and information.
The cost of that scheme is around £30,000.
At present, there is no confirmation of council contribution but it is expected it would have to pay around half of each if funding is approved.
Sign Up To Our Newsletter