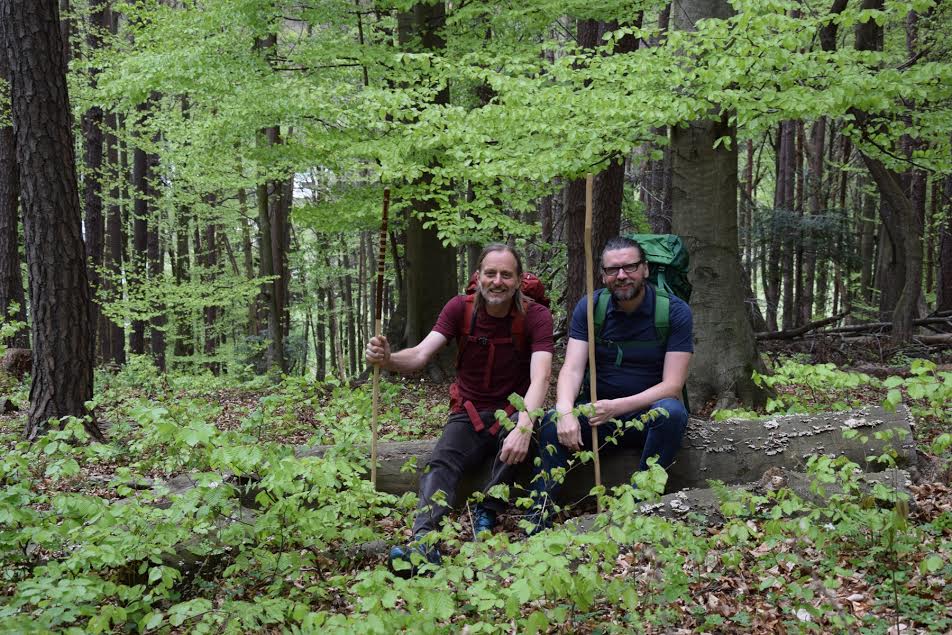 A County Armagh musician will walk in the region of 1500 miles, from his adopted home in Austria to his native home of Keady, to raise awareness and funds for dementia research.
Eamonn Donnelly and his best friend, Sepp Tieber, both musicians with the award-winning Boxty, set off this week on the huge trek – entitled 'The Long Walk Home'.
It was inspired by the death of Eamonn's mother Margaret, who suffered from a rare and extremely aggressive form of dementia, in April 2014, at the age of 71.
Eamonn, and bandmate Sepp, from Graz in Austria, are undertaking the 2,300km trek – approximately 1500 miles – from Hitzendorf in Austria to Keady to raise awareness and much needed funds for Dementia research.
While Armagh is still the place Eamonn calls home, he has lived in Austria since 1990, where he lives with his wife and three children and is a singer and musician with Irish band Boxty.
In the last year, he came up with the idea of 'The Long Walk Home' and explains what inspired the idea: "The reason I've decided to do "The Long Walk Home" to raise funds for dementia research is, sadly, all too easy to explain. Several years ago, my mum passed away after suffering from a rare and aggressive form of dementia. There were many sad moments during mum's illness and there have been many sad moments since her death.
"But we can deal with the sadness and grief, as we are a strong family and support each other. One feeling though stands out as particularly frustrating: the feeling of helplessness and hopelessness – that nothing could be done to alleviate the symptoms or slow down the progression of the disease let alone cure it…Nothing!
"I believe strongly that this needs to change and that more needs to be done to find answers to even the most fundamental questions surrounding this disease. Although, as things stand, a cure seems to be a distant dream, we need at least to be exploring paths to eventually reach it. 'The Long Walk Home' is a very small step along the way to doing just that, while also honouring the life of an amazing woman, wife, mother, grandmother and friend."
Sepp and Eamonn have been good friends for over 25 years and joined with other friends to form the Irish music band Boxty which plays all over Austria and further afield. Together they hatched the idea of this expedition and have been planning and training for it over many months.
The trip will see them trekking, climbing and camping all the way home in a journey crossing Austria, Germany, France, England and Wales before arriving in Ireland.
As music continues to play such a central role in the men's lives they also hope to play some impromptu gigs along the journey – assuming they can borrow a guitar from some friendly locals, given the strict weight restrictions in their backpacks.
They set off from Hitzendorf (near Graz) on Sunday past and are aiming to arrive in Keady at the beginning of September.
​The journey promises to a be an eventful one with many ups and downs, literally and emotionally. They have invited the public to follow their challenge through their blog and on social media and hope to inspire people to donate to the very worthy cause. This can be done through several means on the website, where all the money raised will go to support dementia research including supporting the work of the Alzheimer's Society, which had supported Eamonn's mother and family through her illness.
You can follow 'The Long Walk Home' or make a donation here. https://thelongwalkhome.wixsite.com/thelongwalkhome
You can also follow them on Twitter on @DementiaWalk or search for the hashtag #LongWalkHome
Sign Up To Our Newsletter