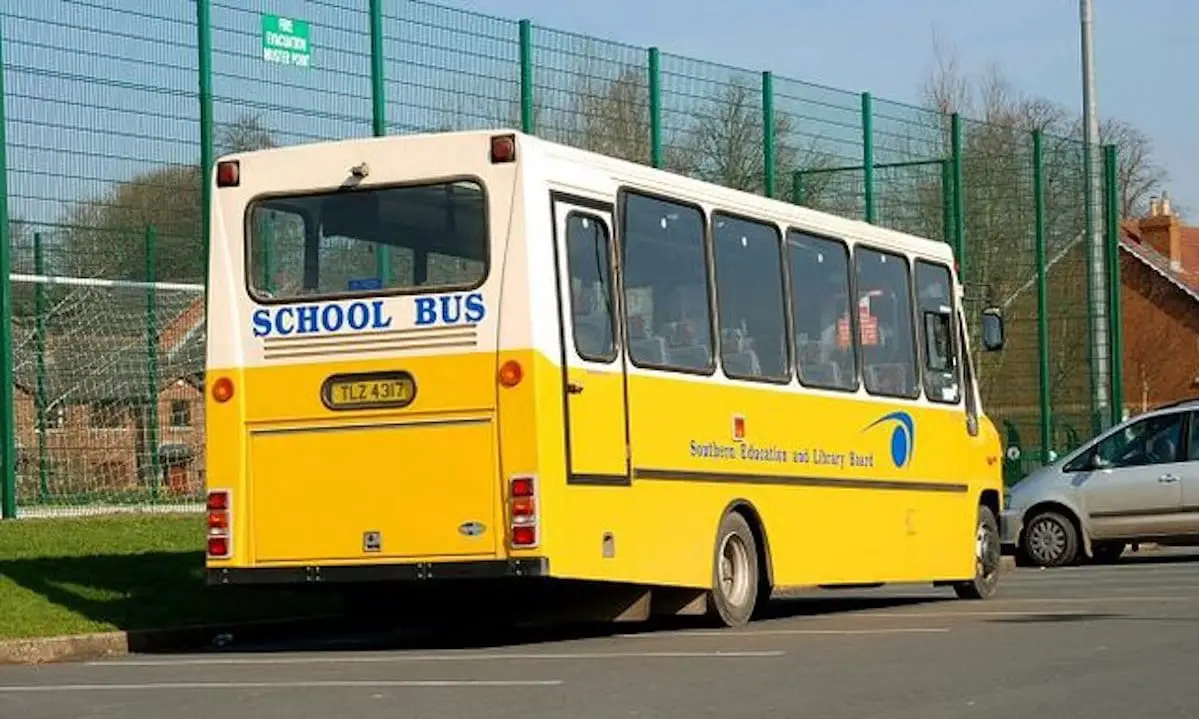 New bus services will be introduced at two rural Co Armagh schools this September.
There was delight today for those who have long campaigned for improved services for Darkley Primary School and St Mary's Primary in Granemore when the move was agreed by the Education Authority.
SDLP representatives, which included MLA Justin McNulty, as well as councillors Thomas O'Hanlon and Sharon Haughey-Grimley, met with senior officials at the Education Authority in Armagh this morning and were joined in the meetings with the principals of both schools.
"School transport is a vital service for many parents and there have been ongoing issues with provision at both Darkley Primary School and St Mary's Primary School, Granemore for some time," explained Mr McNulty.
He continued: "In both cases parents have been lobbying for services and again in both cases the requests were initially refused by the Education Authority.
"We have been working with officials having been contacted by the schools and are delighted to have received confirmation today that new provision will be introduced for the new term in September.
"St Mary's is already partly served by the Education Authority however at least thirty eligible children were not being catered for.
"This will now change, the current provision will remain in place in the Armaghbreague/Slaterock area and new provision will be put in place to cover the Ferla/Tassagh area.
"In Darkley a completely new service will be introduced with the demand exceeding fifty eligible pupils."
Councillor Haughey-Grimley added: "This news will be very welcome in both Granemore and Darkley this evening and both Mrs Casey in Granemore and Mr Meehan in Darkley will be corresponding with parents directly.
"We would encourage those who are eligible to apply for school transport, being over two miles from the school to apply online as soon as possible."
She added: "The demand and need was very evident for both schools and this is a very positive development for parents locally.
"The Education Authority have confirmed provision is being put in place however it will be August before the exact provider and collection/drop-off times are confirmed but they will write directly to the families concerned with those details.
"It is imperative that parents apply online and have their children registered if they wish to avail of the service.
Councillor O'Hanlon said the two schools are thriving rural schools and the provision of school transport is vital to rural schools.
"Whilst the provision is important, both schools have significant problems with traffic management around pick-up and drop-off times," he said.
"We hope, that in addition to providing a much needed service, this will help reduce the traffic in and the schools at peak times and will ultimately improve safety in and around the schools.
"We would like to place on record our thanks to both Mrs Casey and Mr Meehan for highlighting the issues here, but also to Mr Hanna and Mr Scullion in the Education Authority for hearing the pleas of the local community and for bringing this to a speedy resolution."
Sign Up To Our Newsletter