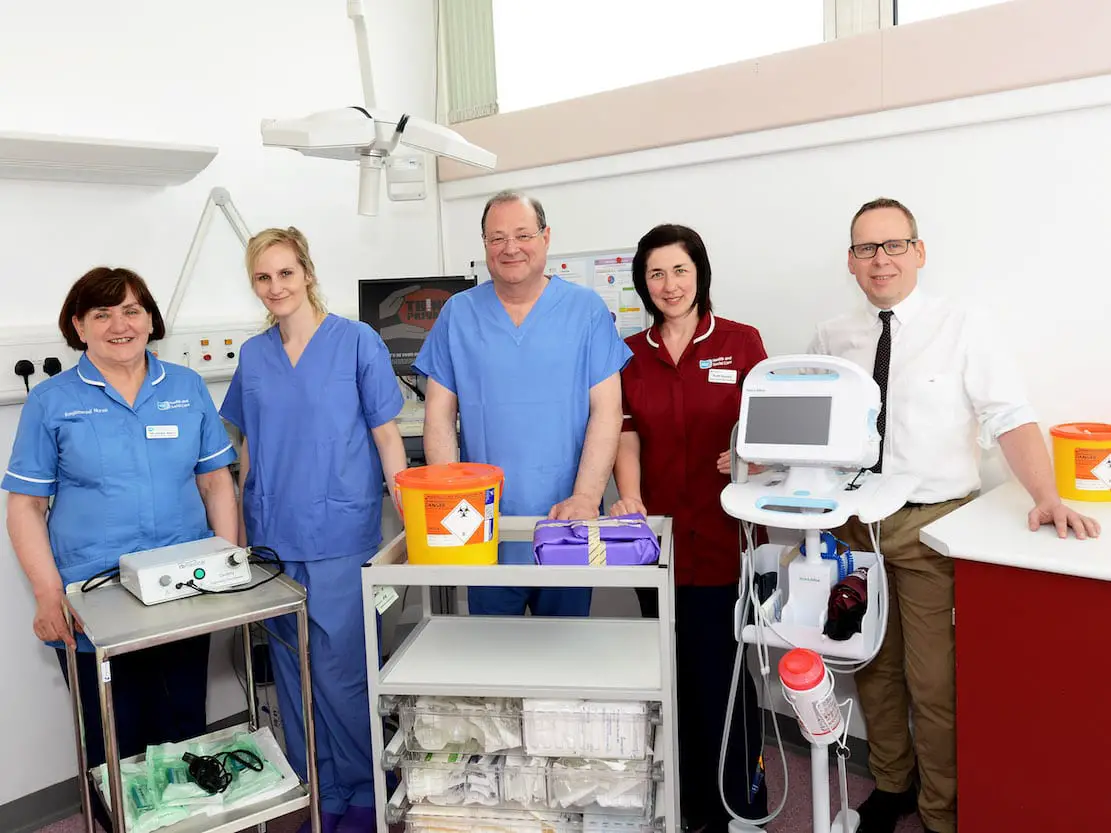 The Southern Trust's Dermatology service has been ranked top in the UK for recruiting patients to a clinical study on Psoriasis drugs.
Psoriasis is a common inflammatory skin disease affecting 2% of the population. It occurs equally in men and women, can appear at any age and tends to come and go unpredictably.
Although psoriasis is a long-term condition there are many effective treatments available to keep it under good control.
The web-based study was established by the British Association of Dermatologists to monitor the long-term safety of specialist drugs known as Biologics.
The information collected through the study (Biologic Intervention Register) is helping to develop and improve the use of the drugs for patients.
The Southern Trust's dermatology service is made up of a team of doctors and nurses working across Craigavon, Daisy Hill and South Tyrone hospitals. The team treat around 7,500 new patients each year with skin conditions ranging from chronic psoriasis and eczema to acne, hair loss and skin cancer.
Congratulating colleagues, Lead Nurse for Dermatology Jeanette Collins said: "For many of our patients, their Psoriasis can be kept under control with topical creams and ointments. However for those with a more severe condition we need to use specialist drugs such as Biologics which must be very strictly monitored.
"Our dedicated dermatology team is committed to continually developing their services, so are keen to participate in clinical studies like this, to ensure that patients are always getting the best possible care
"This award recognises the robust systems and high standards that our team have in place to ensure the long term safety of their patients. We are absolutely delighted that the team has received such well-deserved recognition."
For more information go to www.bad.org
Sign Up To Our Newsletter