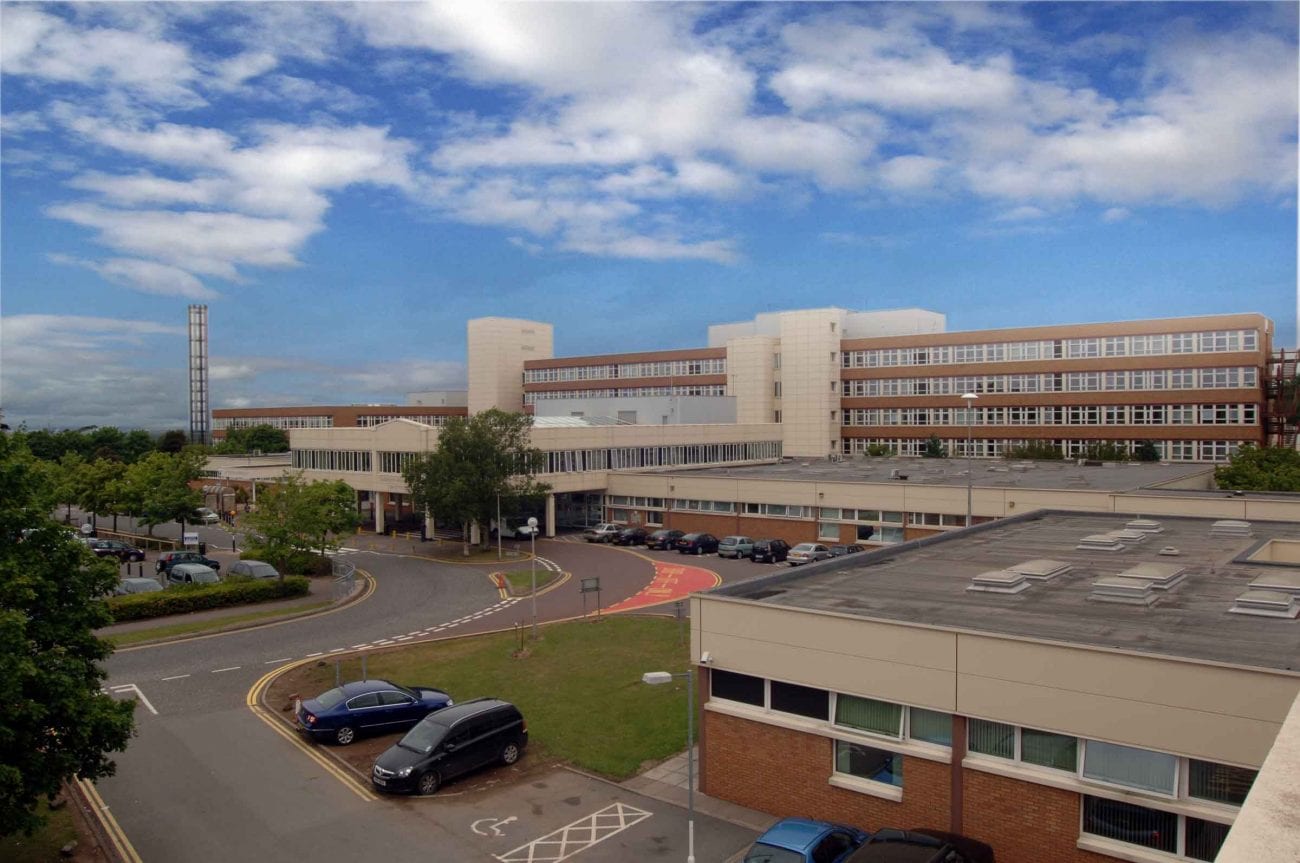 A private contractor at Craigavon Area Hospital issued 53 tickets to cars parked in disabled bays last week alone.
The Southern Health Trust, which runs the hospital, brought in new parking arrangements last month.
They also brought in the private firm to help enforce the parking restrictions.
Despite the threat of £60 fines, many motorists continue to disobey the strict parking rules operating on the hospital grounds.
For the last number of weeks the licensed contractor has been patrolling the Craigavon site, issuing Parking Charge Notices (PCN) to drivers parked inappropriately.
The PCN fee will be set at £60 or £40 if paid within 14 days. The Trust also say clamping or towing may also be applied.
However, not everyone agrees with the new parking arrangements.
One person commenting in response to the Southern Trust's plea on parking, said: "It's disgrace a private firm is making thousands of pounds out of people that need to either visit or have appointments and very little or any money goes back to the hospital. Whoever sold them the contact to make money out of peoples ill heath is mentally unfit for there job."
The Trust stressed the importance of allowing time to park with one commenter rebuking with a sarcastic ridicule: "Allow time?? Allow about an hour for parking!"
Whereas another showed some sympathy for the situation but said the fines are simply not worth the paper they're written on.
He said: "No no, you issued 53 speculative invoices, not tickets, which are completely unenforceable in Northern Ireland. I know what your trying to do but this system will just get peoples backs up."
A spokesperson for the Southern Trust said: "We remind anyone coming to Craigavon Area Hospital that parking enforcement is now in place to protect disabled parking spaces and emergency access.
"Last week we issued 53 tickets mostly to cars parked in disabled spaces without a blue badge.
"Please allow time for parking when coming to the site."
The new arrangement was introduced in response to ongoing traffic issues around the site as Esther Gishkori, Director of Acute Services for the Southern Trust explained at the time: "Those familiar with our busy hospital sites will be very well aware of the ongoing issues with car parking and traffic congestion.
"We have been reviewing traffic management across all of our hospitals and are introducing a number of measures to improve parking and ease congestion.
"Our recent car parking survey indicated support for enforcement to help prevent abuse of disabled spaces and red zones. Even when there are spaces available, cars are still parking inappropriately and in disabled spaces without displaying a blue badge.
"It is absolutely vital that we protect emergency routes and allow ease of drop off for those who need to access the hospital.
"We hope that the introduction of enforcement will deter people from parking inappropriately, help to improve congestion and provide a safer, more accessible environment for everyone using the site.
"The situation will be kept under review and these arrangements may be extended to other parts of the Craigavon site and to other Trust sites."
Sign Up To Our Newsletter