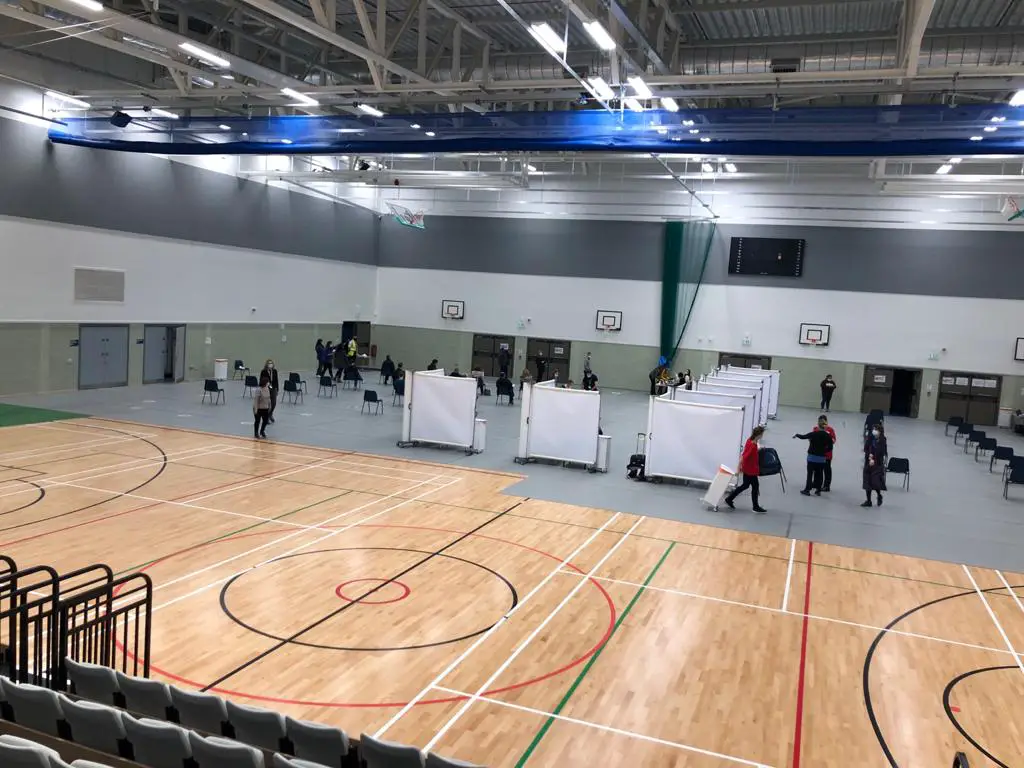 A police investigation has been launched after anti-vaccine protestors gathered outside Craigavon's South lake Leisure Centre on Sunday.
The small group of people, handing out anti-vaccine flyers, approached healthcare workers outside the vaccine centre, which is being used for Southern Trust staff.
Patricia Donnelly, the head of NI's vaccination programme, said: "This kind of misinformation is incredibly unhelpful – anyone who has been called forward for the vaccine needs to have it.
Health Minister Robin Swann said those involved in issuing anti-vaccine flyers would be "in complete breach of the Covid regulations".
"They're putting themselves and others in danger," he said.
"I've no problem with free speech in opposition to many things I do or say, but leaflets they're distributing are false and not helpful."
Alliance Councillor for the area, Eóin Tennyson, said he "utterly condemns" the small group of individuals who gathered outside Leisure Centre on Sunday.
"They did so against public health regulations. The misinformation and conspiracy theories they spout are a threat to all of us, have no basis in fact and only undermine our collective effort in the fight against Covid-19.
"I welcome confirmation that a police investigation is now underway."
"Armagh City, Banbridge and Craigavon Borough Council and the Southern Health and Social Care Trust are aware of this matter, which is currently being investigated by the PSNI," a council spokesperson said.
A spokesperson for the PSNI said: "Police received a report in relation to an incident at a vaccination clinic in the Craigavon area and the matter is currently under investigation."
Sign Up To Our Newsletter