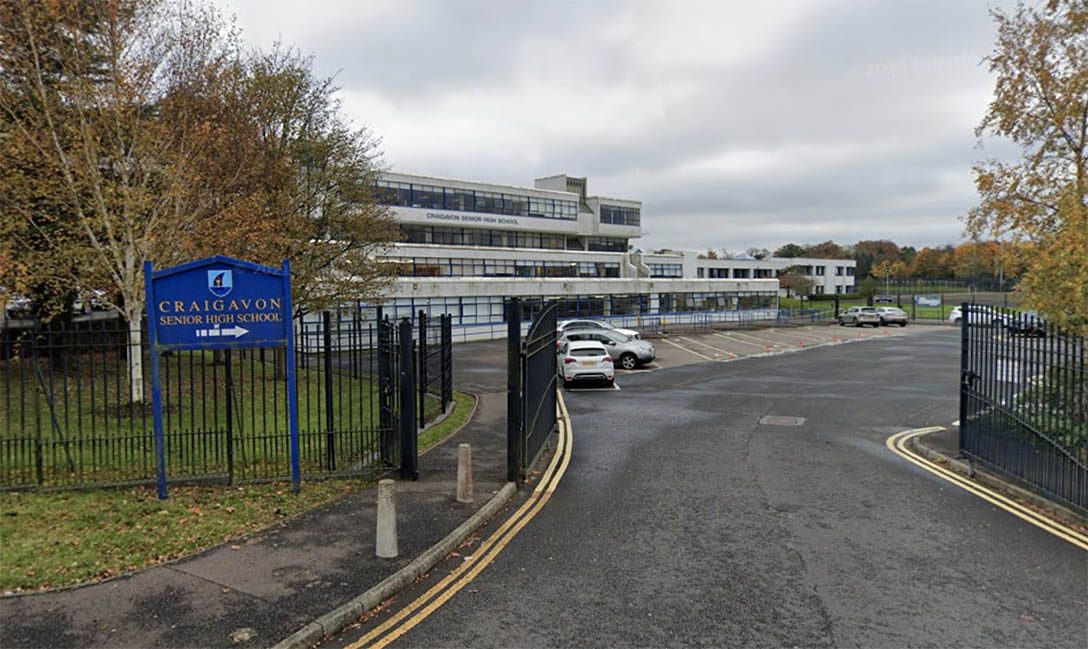 The Education Authority has denied plans to locate additional modular classrooms on the site of the Craigavon Senior High School base in Portadown is part of future proposals to locate to a single school site.
As Armagh I reported on Thursday evening, the Education Authority has already lodged a planning application for two modular classroom units, complete with toilet provision.
It is a development which would cost, according to Construction Information Services, in the region of £200,000.
The new classroom accommodation would represent close to 11,000 sq ft of floorspace. The modular units will be sited on "an existing shale pitch".
Meanwhile, according to the planning application, extra car parking spaces will be located on "an existing grass area".
Last week a development proposal was published which once again proposes that the school will operate from the sole location at 26-34 Lurgan Road, Portadown.
These would, if approved, see the closure of the Craigavon Senior High School accommodation in Lurgan and all relocating to Portadown.
It is a move which would take effect from September 1, 2022, or "as soon as possible thereafter" if the development proposal is adopted.
The Education Authority has denied that the submission of a planning application was in any way pre-empting the outcome of the consultation.
An Education Authority spokesperson said: "Regarding the article published on 29th April 2021 by the Armagh I concerning planning permission for additional modular accommodation for Craigavon Senior High School, the Education Authority would like to clarify that this is as a direct result of a large cohort of pupils, currently in Year 10 in the Junior High Schools, transferring to the Senior High School in September 2021.   
"Is it not related to the Development Proposal 574, which refers to the closure of the Lurgan campus and existing on a single site.
"This proposal is currently open to public consultation before a final decision can be made by the Education Minister."
In response, Armagh I has now asked the Education Authority if they were able to quantify the term large cohort and give us an approximate number of new pupils.
We have also asked if this has meant an increase in enrolment for 2021 and to provide us with details of any successful development proposal which authoritised this increase.
Finally, Armagh I has asked that if this is not the case, why is there now a need for 11,000 sq ft of accommodation and an increase of seven staff – according to the planning documents?
We posed the questions on Friday week in response to the brief statement issued by the Education Authority. There has been no reply to date.
Sign Up To Our Newsletter