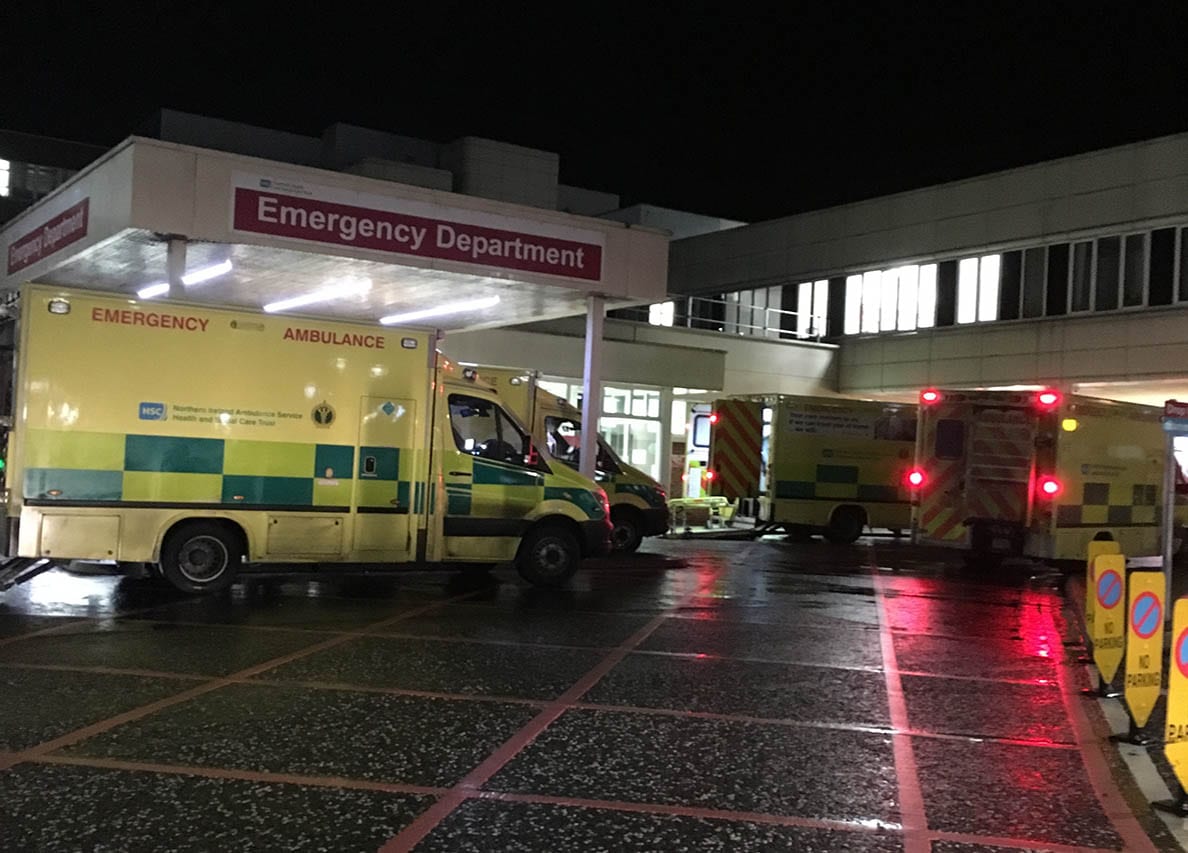 A Co Armagh man who allegedly assaulted a heavily pregnant nurse at Craigavon Area Hospital has been granted bail but told to stay away from the hospital's grounds.
Christopher McDaid, 27, of Dill Avenue, Craigavon appeared before Magistrates' Court on Friday via video link from Maghaberry prison in the hope of making bail.
He currently faces charges, which include indecent exposure, disorderly behaviour, assault on police, two counts of criminal damage, common assault and exposure.
These charges related to an offence which occurred at Craigavon Area Hospital on March 17.
Court heard that in relation to the charges for the incident at the hospital, McDaid had been granted bail but just two days later had breached the conditions imposed.
He also faces further charges of resisting and assault on police following his re-arrest for breach of bail on April 6.
On hearing the list of charges, at a previous court sitting, District Judge Bernie Kelly, who was overseeing the bail application, said: "This does not give me much hope".
Defence counsel told the court that the McDaid had a limited record and had turned to alcohol to deal with depression at the end of last year.
Originally he had applied to be bailed to his own address but Judge Kelly felt that it would be better if he was living with someone else.
The defence then offered the defendant's mother's home as a suitable which the Judge agreed.
They added that whilst on his previous bail McDaid's mother had taken him to a police station when she suspected that he had been drinking.
The defendant was granted bail of £500 to this address.
He was told that he must not consume alcohol during his bail and had a curfew between 7 pm and 6 am imposed.
Judge Kelly also banned McDaid from entering the grounds of Craigavon Area Hospital, quipping "if you are in urgent need of medical assistance you may hope you can make it to another hospital."
A full file is expected with the prosecution on May 24.
Sign Up To Our Newsletter