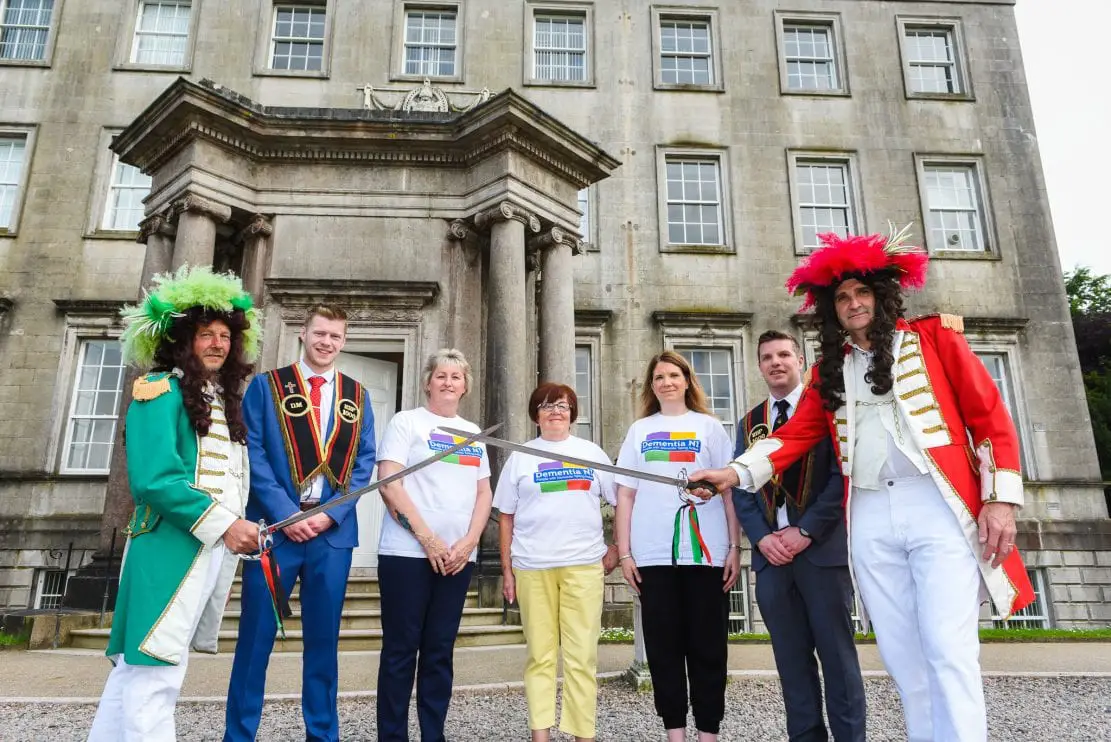 Organisers of one of the flagship events of Ulster's parading season have pledged their support to a local dementia charity.
This month's Sham Fight in Scarva will be held in partnership with Dementia NI, raising funds for and awareness of the illness.
Tens of thousands of people are anticipated to converge once again on the Co Down village on July 13 for the annual mock clash between 'King William' and 'King James'.
The recreated battle will be preceded by a large-scale parade, incorporating members of the Royal Black Institution and numerous bands.
Fionnuala Savage, Dementia NI Income Generation Manager, said the organisation was delighted to be this year's nominated charity for the Sham Fight.
She said: "We would like to thank the Royal 13th organising committee for joining forces with Dementia NI to help us raise much needed funds and awareness of the charity. Every day across Northern Ireland someone is diagnosed with dementia, this will often leave people feeling isolation, frightened and alone.
"Thanks to Dementia NI we are here to ensure people with dementia take action, have their voices heard and improve the lives of everyone who has dementia.
"But we still have much more to do and I would urge everyone on the day to give generously as dementia is something which can affect us all."
Worshipful master of host preceptory, RBP 1000, Craig Adair, said: "The Royal 13th organising committee is immensely proud of its longstanding charitable outreach across the community.
"This year, we are thrilled to offer our support to Dementia NI, which is doing fantastic work to raise awareness of a progressive illness, which has touched many local families, and will continue to do so.
"We would encourage all those attending this year's Sham Fight to look out for the Dementia NI volunteers and offer them your support for this worthy cause."
Sign Up To Our Newsletter