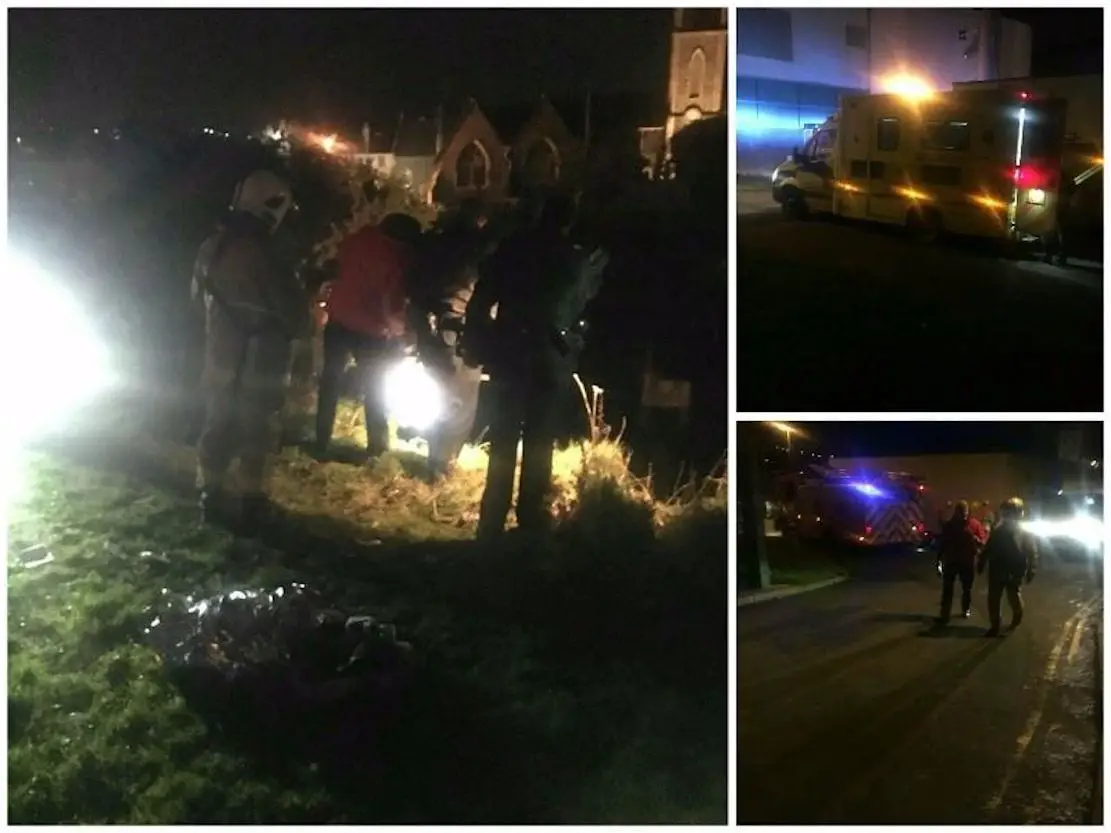 A man was pulled from a freezing river on New Year's Eve.
Emergency crews raced to the scene after a caller spotted the man struggling in the River Bann in Banbridge.
Police in the town highlighted the incident as a moment when their best efforts were enough; as well as a call when their efforts weren't enough.
"'Life or death'; a term banded about so often without real grasp of what it really means," posted the PSNI in Banbridge.
"My Snapchat this morning for example. 'Get me bacon now. Life or death situation. Can hangovers kill you?' and similar.
"But what does life or death actually look like? Sadly, this New Year, we've seen both."
The post continued: "I'm sure a fair few of you will have noticed or heard about the commotion at the leisure centre in Banbridge last night.
"Thankfully, a member of the public spotted a man who appeared to be in trouble in the Bann River. That member of the public did absolutely the right thing and phoned 999.
"Thankfully, within minutes we had people on scene from all three services. PSNI, NIFRS and Ambulance service.
"Our guys managed to get a line around the male while we waited for our other blue light colleagues to get onto position to ensure a safe rescue.
"Due to amazing teamwork from the emergency services and the public, we were able to locate this man and get him the medical help he needed.
"We did what we could, when we could, for who we could, and last night that was enough."
"Sometimes it's just not enough though."
The PSNI officer the other side of the coin – when their efforts fall short.
"This morning we had a call from our NIAS colleagues," the post added. "They, stretched as always, had a crew racing to try to save the life of a heart attack victim, but were several minutes out.
"They contacted our control room to see if we had anyone closer. We did. I listened as the crew, armed with a defibrillator, calmly called arrival and announced they had started CPR.
"A few minutes later paramedics arrived, but they knew immediately it was too late.
"We did what we could, when we could, for who we could, but it wasn't enough.
"We won't always get it right. We won't always be in the right place at the right time. We won't always get the call in time. But we will ALWAYS do our best. We will do what we can, when we can, for whoever we can.
"I talked earlier of New Years resolutions to better those around you rather than just yourself, so here's ours: to keep doing our best to keep you safe, no matter what is thrown at us, no matter what we see, and no matter what we feel.
"We are immensely blessed and privileged to be able to call the NIFRS, NIAS, front line NHS workers, NI Air Ambulance, CRS, Mountain Rescue, RNLI and all the other agencies who give of themselves, our colleagues. Each and every one of those services saw life and death last year. Sadly, it is an inevitability that they will see the same this year.
"With your help though, there will be more hope and good news stories of human perseverance and team work in 2018 than even in 2017.
"Look out for your neighbours, your friends, your family, your loved ones. If you ever need any of those services in an emergency, call 999. For anything else we can help you with, call 101."
Read more: Council look to acquire land under bridge to deal with 'anti-social' behaviour
Sign Up To Our Newsletter