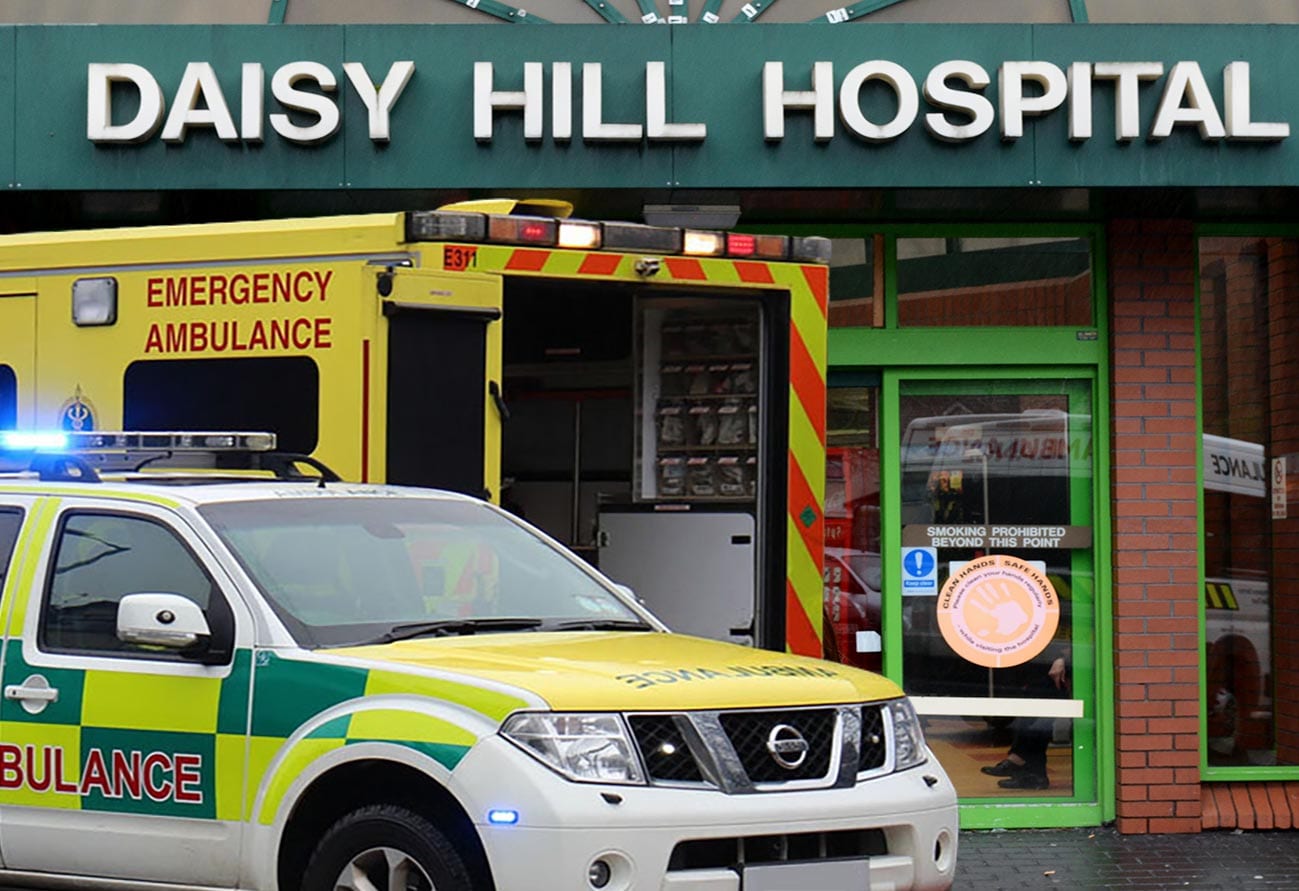 A Banbridge woman has been sentenced to 100 hours of community service after assaulting a member of ambulance staff.
Court heard the 31-year-old committed this offence after she alleged she herself had been assaulted and was receiving medical attention.
Claire Pearce, of Linenhall Street, pleaded guilty to common assault at Banbridge Magistrates' Court – sitting at Newry – on Thursday.
It was heard that on November 4, at 3.28am, police were contacted by the defendant who alleged she had been assaulted outside her home.
Officers arrived, but Pearce refused to receive medical attention, so they left.
At 5.45am, police were contacted again to attend the same address regarding concerns for a highly intoxicated female.
When police arrived, the defendant was being placed in the back of an ambulance with a head injury.
At 6.30am, police were informed that outside Daisy Hill Hospital Pearce had become verbally aggressive with ambulance staff before grabbing one paramedic by the neck and pulling them towards her head.
During interview, the defendant denied all allegations against her.
Defence solicitor Ruairi Gillen stated: "Ms Pearce is a single mother of two children.
"Her upbringing has led to a variety of impacts on her life including her suffering from anxiety and depression."
He continued: "This is why she has not consented to community service. She has attended hospital twice in recent times for anxiety.
"Given your worship's view on assault on medical staff community service may not even be seen as appropriate."
Mr Gillen said: "Ms Pearce was a victim of an assault herself close to her own property. She was bleeding quite badly and cannot remember the incident.
"What pattern does appear in her record is that when a suspended sentence is imposed she does stay out of trouble for the length of it."
District Judge Eamonn King stated: "The pre-sentence report refers to a number of matters regarding this lady. It is useful in ascertaining whether she will address these issues or not.
"The only person who can deal with your situation is you. If you don't address these issues you are going to continue as you have been."
He continued: "Community service has been canvassed, you have not consented because of anxiety but would it not help for you to be in the community socially engaging?
"We have seen a growing movement by GPs to prescribe exercise and activity to combat anxiety and depression."
District Judge King added: "You seem to resort in times of stress to drugs which are not prescribed to you.
"Hopefully this sentence will be seen as a benefit as opposed to being a punishment."
Pearce was sentenced to 100 hours of community service.
Sign Up To Our Newsletter