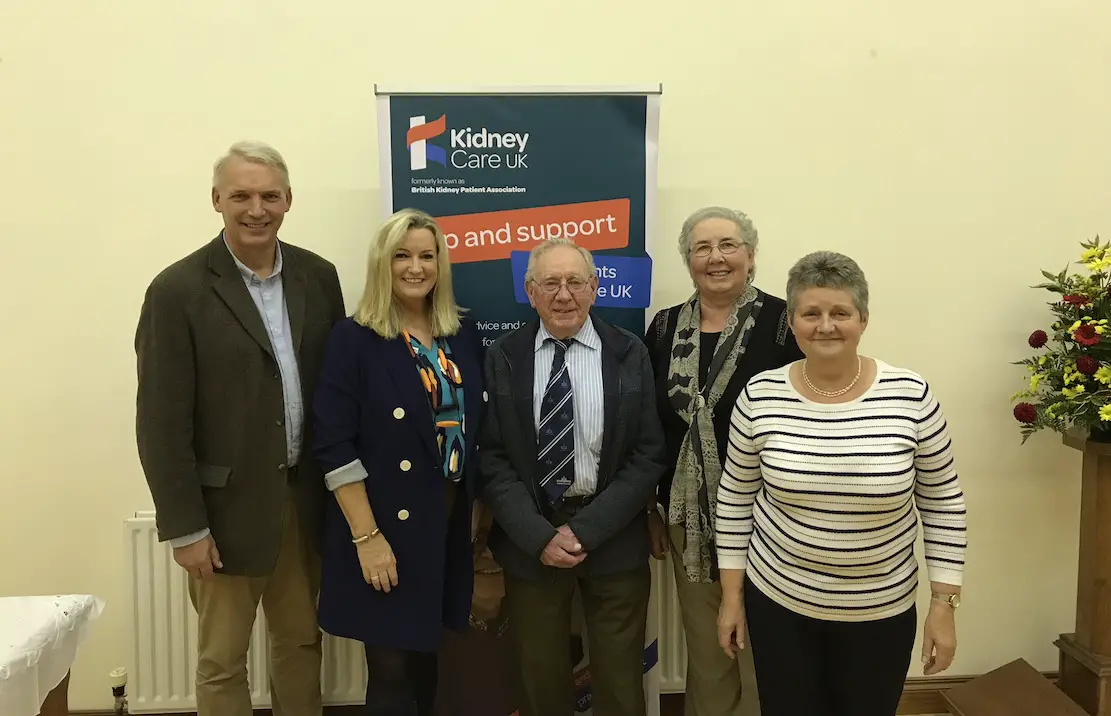 The members of Anaghlone Presbyterian Women (PW) hosted Jo-Anne Dobson, Kidney Care UK Northern Ireland Ambassador as guest speaker on the first meeting of their new season.
Former Upper Bann MLA Mrs Dobson, who last year donated a kidney to her son Mark, travels across Northern Ireland to explain her personal journey with Organ Donation, the needs of local kidney patients and the work of Kidney Care UK which ensures that no one is left to face kidney disease alone.
Commenting after presenting to the group Jo-Anne said: "I am very thankful to the ladies of Anaghlone PW for giving me the opportunity to bring the Kidney Care UK message of hope to their members and to those who came along from the Church and local community.
"It was lovely to have so many connections with the kidney family present during the evening. We had transplant recipient Jackie who received a kidney from his son Philip in 2013 and also Bertie who is in his 25th year post transplant! They are both shining examples of the life-saving and enhancing power of Organ Donation from the heart of the local community and it was terrific to get a chance to catch up with them on the night and to share our experiences.
"I want to thank the ladies for their support for Kidney Care UK – this will make such a massive difference to the lives of local kidney patients and their families who we support right across Northern Ireland.
Concluding Jo-Anne said: "I have a life-long passion for promoting Organ Donation and was delighted to take up the invitation to share my experience of donating a kidney to my son Mark as well as to talk about the life-saving and changing power of Organ Donation.
"In my role as Ambassador for Kidney Care UK I am keen to get the opportunity to meet and speak with as many organisations as possible to spread the message that we all have it within us to be life-savers!
"I would also like to say a personal word of thanks to Rachel Anderson, Sharon Clyde and to Rev Brian Martin for their warm welcome and support."
If you can help support Kidney Patients in Northern Ireland in any way you can contact Jo-Anne by email at ambassadorni@kidneycareuk.org.
You can find out how Kidney Care UK can support you or how you can get involved and support the charity by visiting kidneycareuk.org.
Sign Up To Our Newsletter