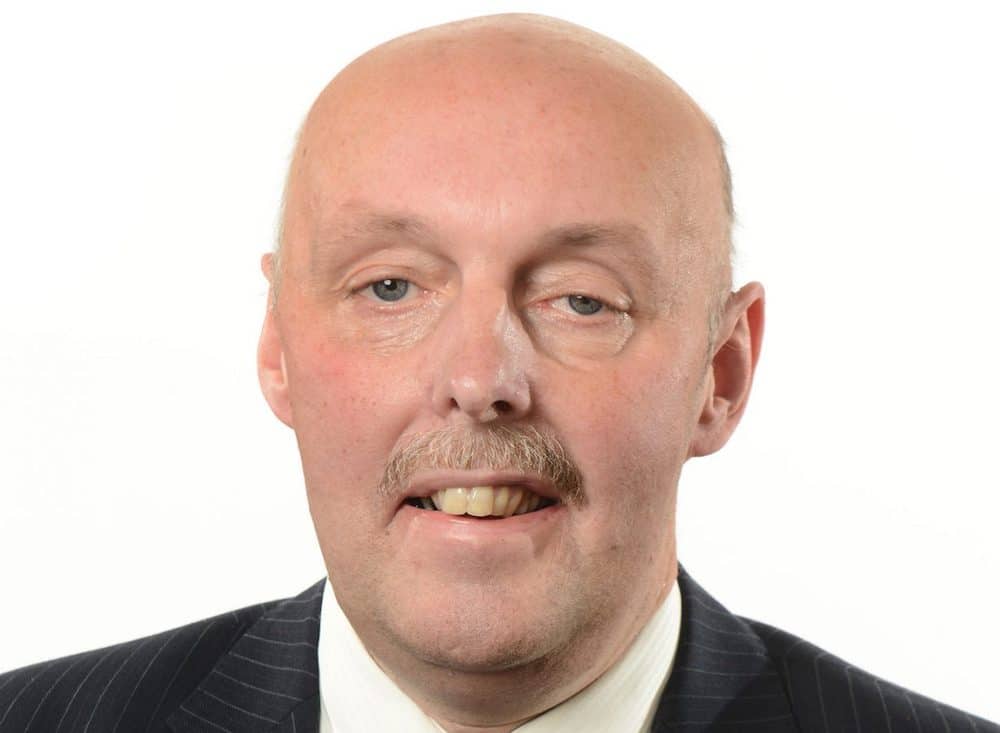 Councillors from across Armagh, Banbridge and Craigavon Borough Council took the opportunity on Monday evening to pay their respects following the untimely passing of Alderman Junior McCrum.
Last week, the Banbridge DUP representative, aged 57, passed away following a long battle with illness.
With Council's monthly meeting set for Monday, July 26, elected representatives from across the borough gathered in Craigavon Civic Centre.
Rather than discuss Council business, councillors used the occasion to pay tribute to the highly respected Alderman and send their condolence to his family.
Council's Lord Mayor, Alderman Glenn Barr said he last saw Alderman McCrum at the Twelfth celebrations in Banbridge and said it was "poignant" he and his family got to enjoy the occasion.
"To his wife Sharon and children Charmain, Ruth and Matthew and the wider family, on behalf of Council, I extend my deepest sympathies to you, the wider family circle and Junior's party colleagues," said the Lord Mayor.
Describing it as an "extremely difficult time" DUP group leader Mark Baxter said Alderman McCrum was a "close personal friend" and a dedicated public servant.
"He dedicated 16 years of his life to helping his local community," said Cllr Baxter.
"He was a real gentleman who was highly regarded by many and the number of mourners who came out to pay their respect in Banbridge and Loughbrickland was testament to that.
"His health had deteriorated in recent months but throughout the many years he battled with his condition I don't think I ever heard him complain."
"We can only offer words of comfort and support at this time but trust his family can take much personal comfort from the fact he is now with Christ."
UUP group leader, Alderman Jim Speers said Alderman McCrum will be remembered "above all for his sense of commitment to his community".
Sinn Fein councillor Kevin Savage noted how Alderman McCrum often went above and beyond to serve his constituents.
"This Council, in particular the Banbridge area, has lost an advocate and a champion," he said.
SDLP councillor Declan McAlinden described Alderman McCrum as "the quiet man" of Council who was "well respected" by all in the chamber.
Alliance Party group leader, Councillor Brian Pope paid tribute to Alderman McCrum's many years of public service noting it was clear "he cared deeply" for the Banbridge area and its residents.
Independent Councillor Paul Berry, described Alderman McCrum as a "strong man of faith" and praised his family for their efforts in recent years.
"We need to pay tribute to Sharon and his family for their strength and determination," he said.
"They helped Junior do something he wanted to do and we, as councillors, could see the commitment they gave him and that was something he greatly appreciated."
Independent councillor Darryn Causby said it was clear how important Junior's faith was to him.
"The most important thing to Junior was his faith," said Councillor Causby.
"He had a hope and his hope was in the Lord Jesus Christ, no matter where or who he was with, he never missed an opportunity to share his faith with those around him in a kind, gentle and caring way.
"He was a child of the King, Lord Jesus Christ and I think that will be a great comfort to his family."
Sign Up To Our Newsletter