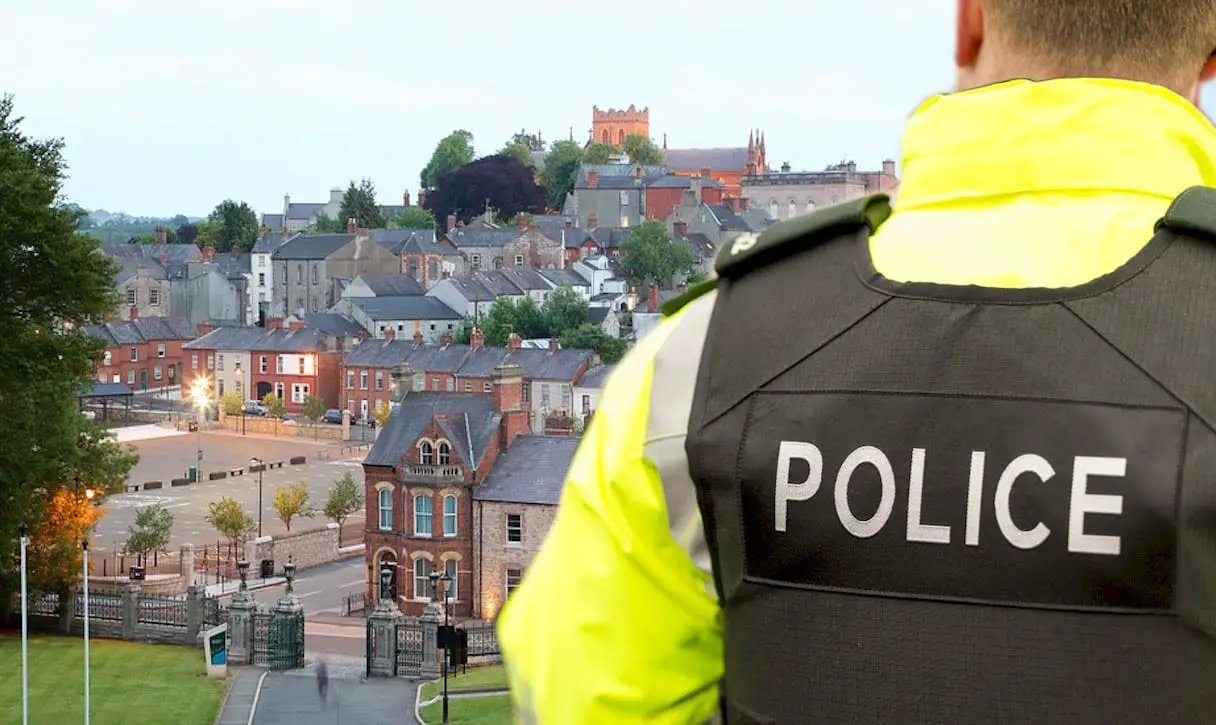 A Tandragee man who assaulted police who came to his aid whilst on bail for assaulting an ex-partner, who has since passed away, has been told to stop the "downward spiral".
The 28-year-old's barrister told court the defendant now realised his "relationship with alcohol is entirely poisonous".
Leuris Purvins, of Cabragh Road, pleaded guilty to possession of Class B, criminal damage, two counts of common assault, threats to kill, three counts of assault on police, disorderly behaviour, resisting police and possession of Class C at Newry Magistrates'.
Purvins was appearing via videolink from Maghaberry.
These offences were accrued by the defendant over three separate incidents, the court heard.
Prosecution outlined that on March 22, police searched a property on Austin Drive in Tandragee, upon arrival Purvins claimed ownership of the home.
During the search, officers located to bags which contained white powder, which was identified as mix of methylmethcathinone and ephylone, class B drugs, weighing approximately 11.61g.
The next incident occurred on August 23, at 1.45pm police received a 999 call from the injured party, who seemed to be intoxicated.
The female claimed there was a man in her house who was threatening to kill her, a male voice was heard in the background saying: "I will cut your throat".
Police spoke to the injured party who said the defendant, her partner, had damaged her living room door and officers observed a hole in the door.
The woman also alleged that Purvins had also punched her on the previous day.
Officers arrested the defendant, during interview he admitted to making the threats to kill, damaging the door and assaulting the injured party but denied doing so the previous day.
Then on November 25, at 8.40pm, police responded to a report of a male lying on the ground on Banbrook Hill, Armagh.
As officers came to his aid, Purvins struck one of them on the chest and as police tried to restrain the defendant he kicked the same officer.
After limb restraints were applied, police attempted to place the defendant in a cell van where he kicked the leg of another officer.
Whilst in custody, during a search of Purvins police located 10 pregablin capsules on his person.
When interviewed, the defendant admitted to the drugs belonging and stated he did not have a prescription.
Defence barrister Scott McWhinney stated: "Mr Purvins has spent three months real time in custody, when not in custody he is working and the injured party in the assault case is sadly deceased since.
"We were given the papers, took the case two week for instructions and during the interim she passed away".
He continued: "With regards the Class B, this was a small amount and this is not something Mr Purvins has a record for in this jurisdiction.
"With the assault on police, as in many cases alcohol took hold he is ow trying to deal with that and realises his relationship with alcohol is entirely poisonous".
Mr McWhinney added: "I ask your worship to stay your had and not have any further impact on his liberty".
District Judge Eamonn King stated: "What is concerning me is that one of these offences, the one involving his deceased ex-partner in August 2019, he was granted bail and subsequently in November assaulted police.
"However, I do note that he came to this jurisdiction in 2012 and has had a good work record and has not been before the court before, this can be seen as a downward spiral which hopefully he can stop".
Purvins was sentenced to five months in prison suspended for two years and was ordered to pay a fine of £300, along with the offender's levy of £15.
Sign Up To Our Newsletter