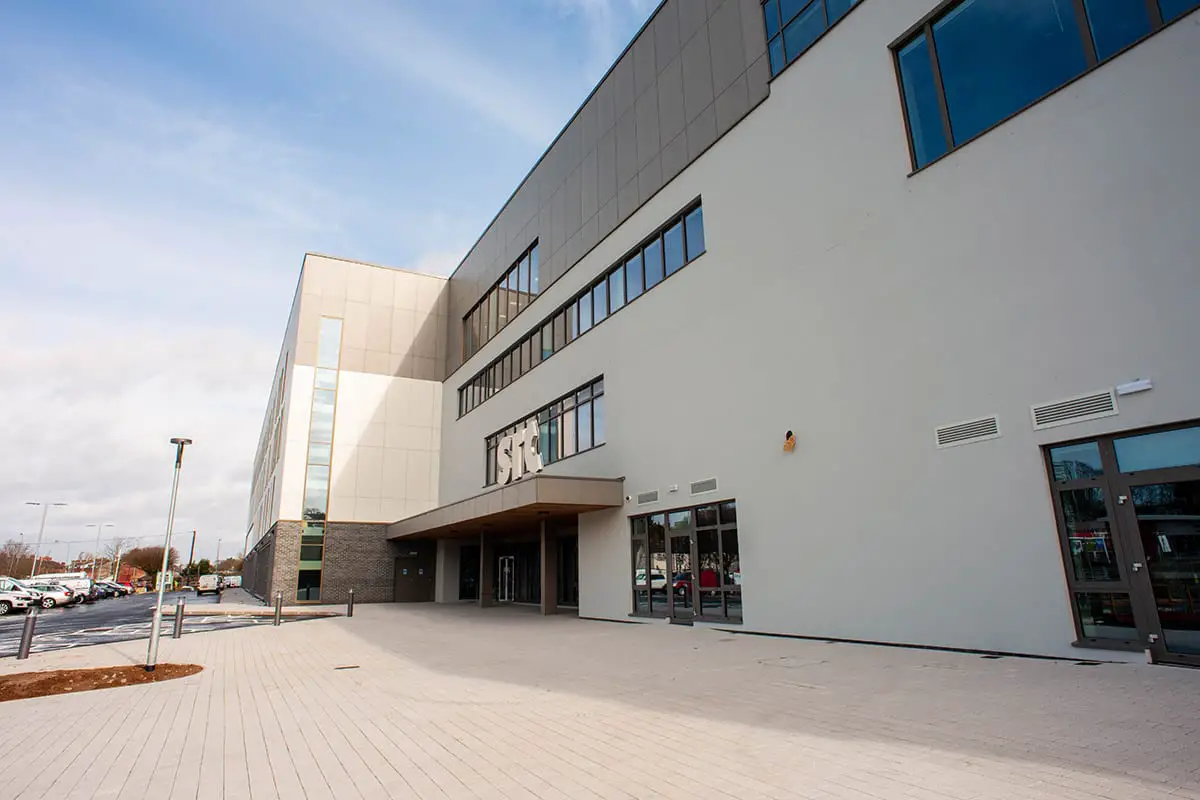 During this period of uncertainty and challenging times for all of us, it is important to remember that it will come to an end and we can all look forward to brighter days ahead.
For many school leavers within the Armagh area, they can look forward to the opening of Southern Regional College's new landmark campus opening this September and being the first student cohort to walk through its doors!
This new flagship campus is key to the College's commitment to help move people into new jobs and for those already in employment into better jobs.
This iconic building features approximately 14,000m2 of specialist accommodation which includes:
– Ceramic, Photography & Art Studios
– Dance, Music & Performing Arts Studios
– Construction & Engineering Workshops
– Hair & Beauty Salons
– IT, Multimedia & Innovation Spaces
– Science Laboratories
Another exciting feature of this campus is the launch of the College's New A-Level Academy!  The College's Faculty of Computing, Design and Academic Studies offers a choice of 14 subjects to study at AS and A2 Level.
Many students have made Southern Regional College their first choice for studying A-Levels and the College also believes in providing students with a second chance to provide them with the opportunity to repeat one or more of their AS or A-Levels, either on a full-time or part-time basis.
The College also offers a range of A-Levels which can be studied intensively in one year – students are therefore able to study a combination of AS, A2 or intensive A-Levels.
Southern Regional College boasts a 95% A-Level progression rate to university and has a reputation for having strong academic and pastoral support which helps students achieve to their full potential.
Another key feature of this exciting new campus is the provision of 1000m2 innovation hubs through which students will engage with business and industry in real world industrial projects and challenges.  It includes learning facilities required for learning at degree and postgraduate levels and the provision of a new state of the art Learning Resources Centre, integrated student social areas and Learning Support services.
To view the latest progress photos and film footage of the new Armagh Campus, please click here: https://www.src.ac.uk/new-build-projects/armagh-campus/image-and-video-gallery
You can also apply online today for courses starting in September via the link: https://www.src.ac.uk/courses/search
Sign Up To Our Newsletter