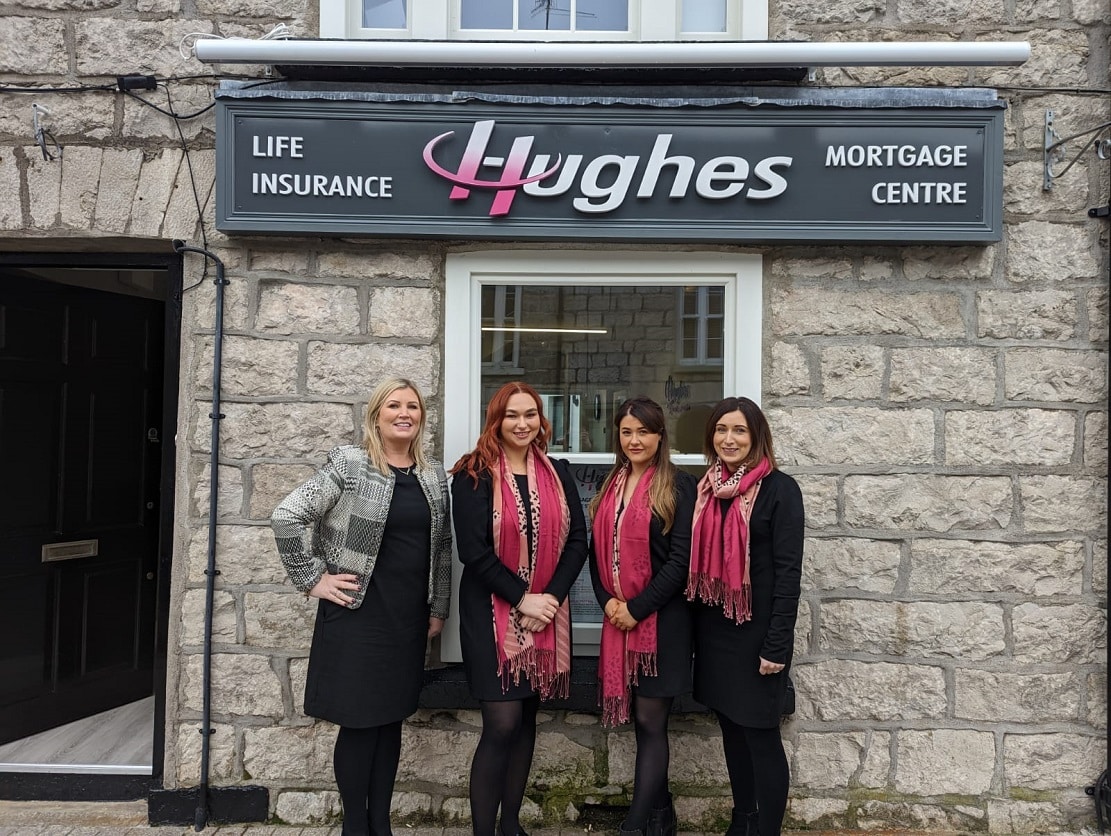 An Armagh-based mortgage adviser has spoken out about the importance of having a life insurance policy in place and also having it written in trust.
What is a trust?
A trust is a simple legal arrangement that makes sure the money from your life insurance policy goes to whoever you choose as your beneficiaries, this could be your partner, your children, your relatives, or a charity and without delay.
Is your life insurance policy written in trust? 
Do you want to ensure your life insurance is paid out to the correct person after you have gone?
Do you want to ensure the policy will be paid out without delay?
Do you want to ensure the sum insured is not subject to inheritance tax?
If the answer is yes to any of the questions, then you should place your life policy in trust.
Hughes Mortgage Centre can arrange this for you at no cost to you.
Hughes Mortgage Centre are specialists in life insurance and mortgages and are keen to have a chat with clients about their options.
Lisa wants to reduce the stress for home-buyers, by providing initial consultations which cut the jargon and offer easy-to-understand, client-first advice.
Hughes Mortgage Centre, have recently moved to their new premises at 7 Dobbin Street, Armagh and aim to guide clients through the mortgage process through a series of simple steps.
Lisa Hughes, The Director of Hughes Mortgage Centre, says she wants her company to live up to its motto by "helping you all the way" as you navigate the often perilous and daunting world of first-time homebuying.
Lisa graduated in Business Studies from the University of Ulster in 1997 and was employed in banking for a number of years, before becoming a mortgage advisor in 2005, so has been in the financial services industry for 25 years.
Her small team consists of Pauline, (Insurance Adviser) Colleen, (Trainee Mortgage Adviser) and Megan (Sales Support Administrator), who all work together to ensure customers get the best service possible.
"Our motto is 'helping you all the way', so we liaise with lenders, insurance providers, estate agents, solicitors, and property valuers, all on your behalf in order to take the stress away from you.", Lisa said.
"We assist from the moment you contact us until your mortgage and/or life insurance becomes active, or until your mortgage ends.
"We diarise your mortgage product's end date and contact you six months in advance so that we have researched all your options in advance of your rate expiring."
Lisa is keen to encourage young first-time buyers through the door, who may be intimidated by the thought of getting a mortgage, by outlining the process through five simple steps.
The team at Hughes Mortgage Centre will be with you through each step of the way with their client-friendly process.  One way they do this is through WhatsApp groups, which are set up with each client. This enables you to ask the team quickfire questions at any time, keeping the process efficient and ensuring that queries can be answered quickly and effectively.  WhatsApp Hughes Mortgage Centre on 07368230349.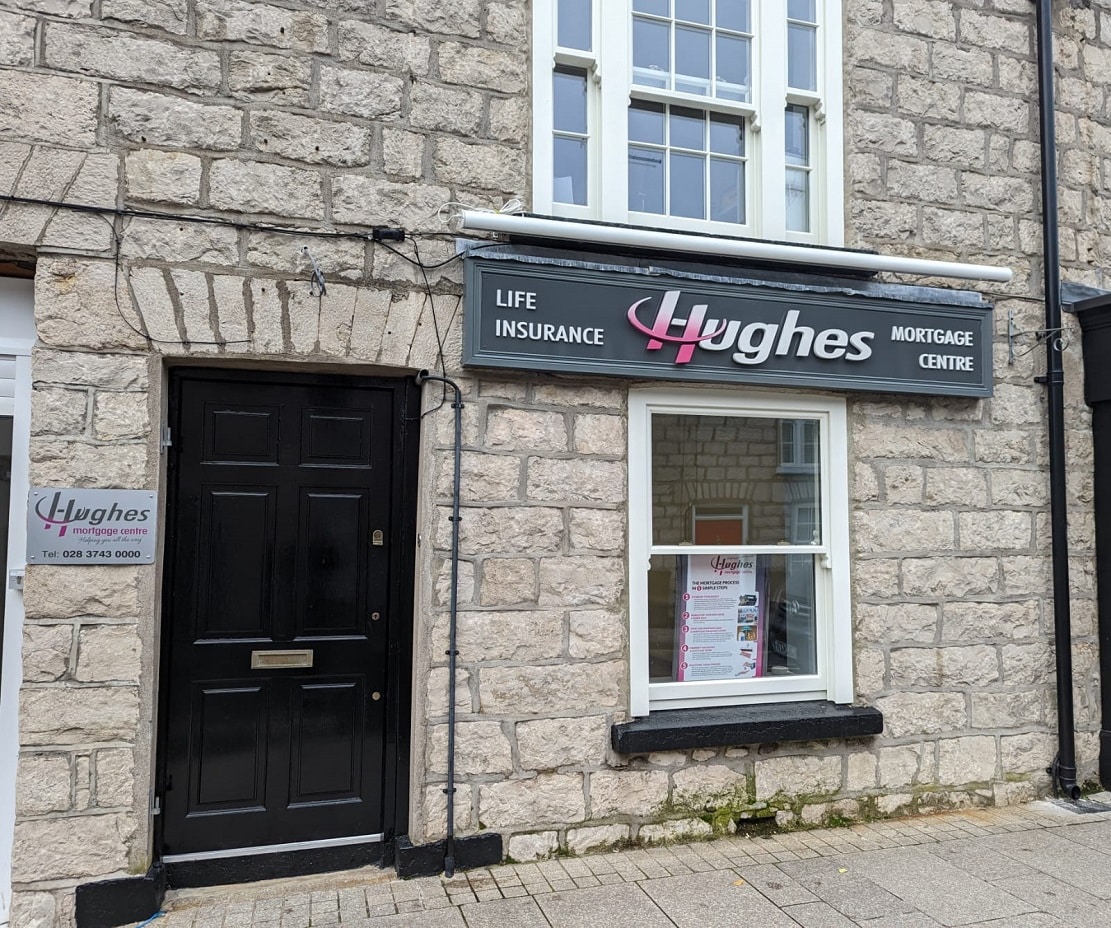 At the start of the process, clients will produce their credit report (which anyone can access here, free of charge), and from there, the team will guide them through the process.
Speaking to Armagh I, Lisa guided us through some important questions that people are asking in the current climate:
What do I do if my mortgage rate is expiring soon?
"If your mortgage deal is expiring or you are interested in buying a property or re-mortgaging your existing property, we can search the market to find the correct solution for you.
"We can access research tables and details of the lenders' acceptance criteria, as well as having access to deals exclusively for us."
Do I need Life Insurance?
"Now is more important than ever to ensure that you have adequately insured yourself, so that in the event of the unexpected, you can keep the roof over your head, or in the event of death, your family are left with a house and not a debt.
"Life insurance is an insurance policy set up to pay your beneficiary a lump sum in the event of your death.
"If a child, a spouse, a partner, or a parent depends on you and your income, you need life insurance. It's better to get life insurance 10 years too early rather than 10 minutes too late!"
What is Critical Illness Insurance?
"Critical illness cover is a type of insurance that pays out a tax-free lump sum if you're diagnosed with, or undergo surgery for, a critical illness that meets a policy definition."
What is Income Protection?
"Income protection is an insurance policy that can help support you with a monthly payment if you're ill or injured and can't work. It pays a proportion of your lost earnings, which could help cover your monthly outgoings."
"Contact us today to check if you are covered sufficiently in the event of accident, sickness or death."
Office 02837430000 or email info@hughesmortgagecentre.com or WhatsApp 07368230349 or Facebook or Instagram.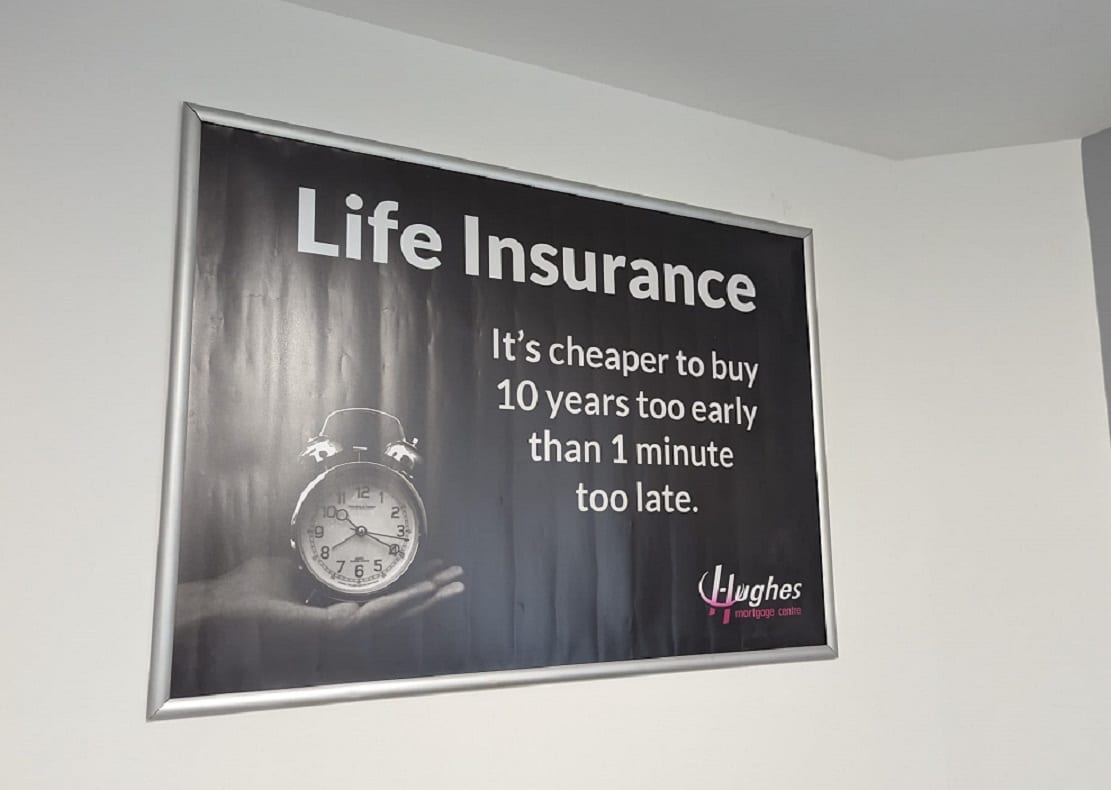 Sign Up To Our Newsletter