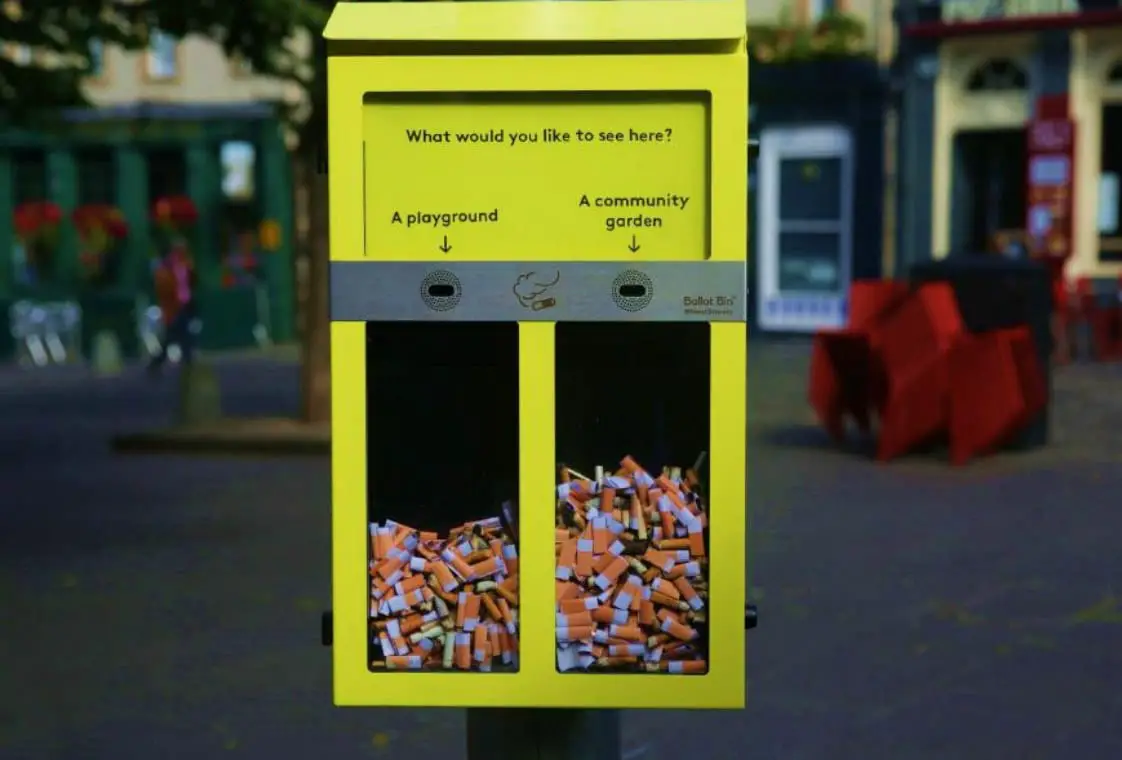 A series of "engaging" ballot bins look set to don borough streets as council look to tackle untidy neighbourhoods.
Council officials are planning on introducing up to 10 trial bins – described as innovative – before the end of this year.
The bins are a customisable bespoke ashtray which aims to tackle the issue of cigarette butt litter.
A report to go before the Council's environment committee tonight (Tuesday) highlights how a "voting system encourages use of the bin, allowing the user to vote by choosing one of two receptacles to dispose of their cigarette butt".
It adds: "Each receptacle has a window to display the used butts, allowing a public opinion poll to be generated."
The report cites how Keep Australia Beautiful, Clean Cornwall and Keep Sweden Tidy have all used the ballot bin for their campaigns and results have shown the bins can reduce cigarette butt litter by 46 per cent.
The questions asked on the bins can be customisable; they can be topical to reflect the interests of a target audience or the area in which they are located.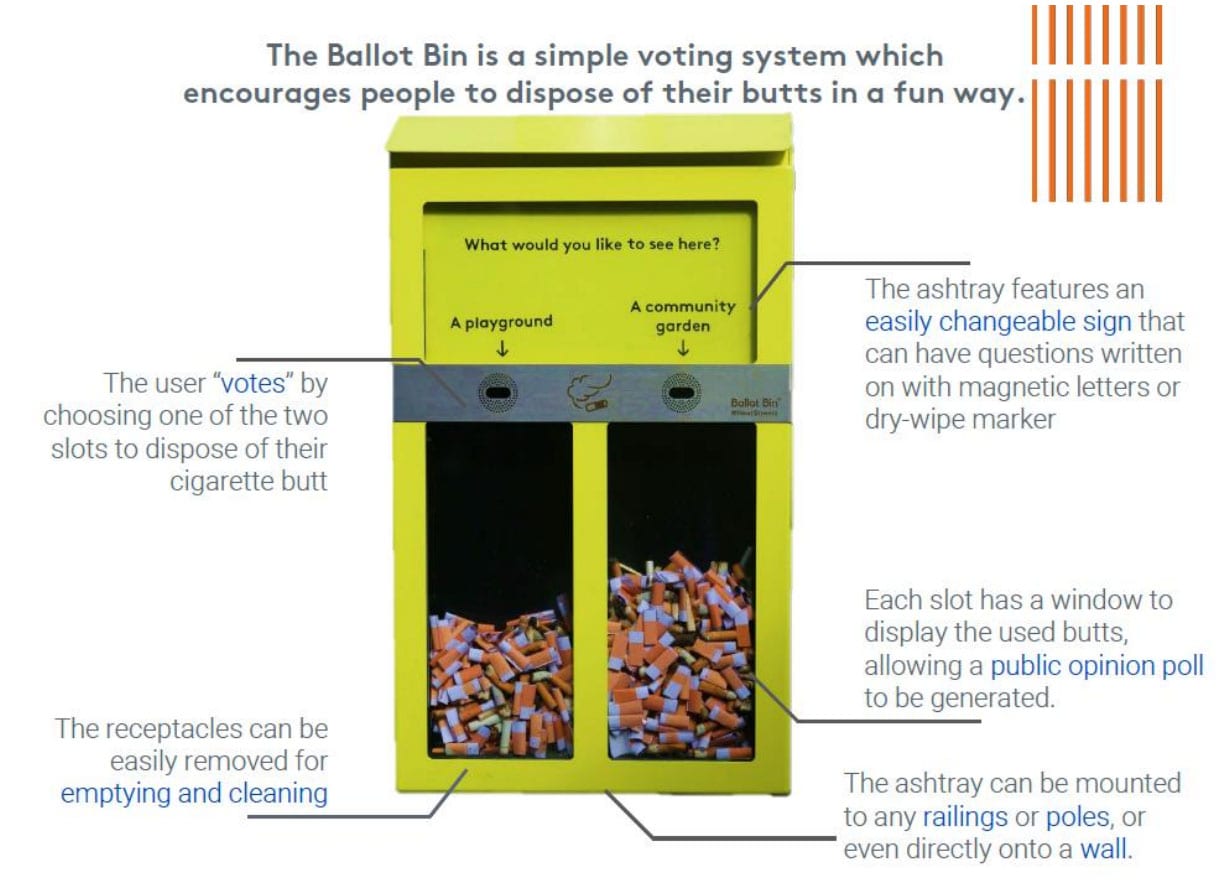 Officials believe the introduction of these bins will be a "fun way to get people engaged in putting cigarette butts in a bin rather than just stubbing them out on the pavement without thinking".
Every bin can be mounted to a wall using standard screws or can also be fitted to either a pole or railing.
The bins can be moved around various hotspots if using additional fittings.
No price has been put on these bins but the the cost of supply, delivery and fitting of a trial number of 10 bins will be managed within Council's budget.
The proposal has been put forward to elected members for approval tonight.
*EMPLOYMENT: We're hiring! Digital Sales and Marketing role at Armagh I
Courts
A man who took all his medication at once has been handed a 15-month...

A Portadown man who stole a £500 phone from a shopping centre has been...

A Portadown man who assaulted the mother of his child after an "argument that...
EVENTS CALENDAR
-
-
-
-
-
1
2
3
4
5
6
7
8
9
10
11
12
13
14
15
16
17
18
19
20
21
22
23
24
25
26
27
28
29
30
Entertainment News
As the darker nights draw in, The Market Place Theatre in Armagh is staging...

A darkly comical and deeply moving new play, 'Cracks', takes to the stage at...