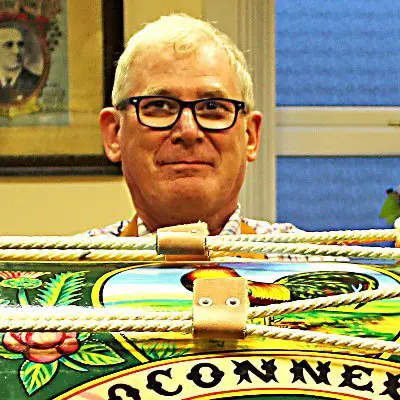 Dr Ian Malcolm, from Lurgan in County Armagh, works as a translator/interpreter and freelance language consultant. His specialist lectures on the Irish Language from a Protestant perspective have taken him all over Ireland and beyond. A regular commentator in the Irish language media, Ian is also a broadcaster who has worked on radio and television with both RTÉ and BBC NI.
Dr Malcolm released a video performance of his Irish translation of 'The Sash' on YouTube in a bid to highlight the shared history of the Irish Language. It featured in his fantastic BCC2 documentary 'Críochdheighilt' before Christmas.
His book, 'Towards Inclusion: Protestants and the Irish Language' considers these fascinating historical perspectives, as well as covering the role of Irish Language in Northern Ireland's more recent past.
An Mháirt 15ú Márta
To register your interest click here 
Sign Up To Our Newsletter