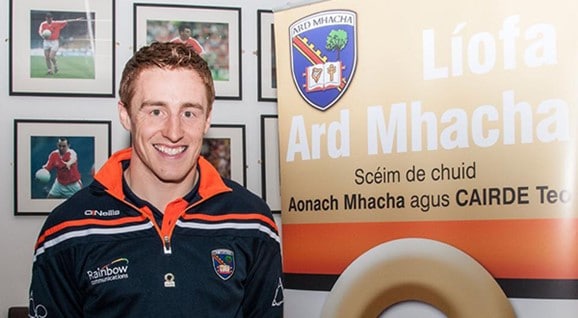 Many Armachians have taken advantage of the Covid lockdown to brush up on their cúpla focal or to learn some conversational Irish for the very first time.
Over 240 students registered in January for the online Irish classes delivered by Irish language cooperative CAIRDE Teo.


To supplement their weekly classes, CAIRDE organise regular 'díanchúrsaí' or intensive one-day courses for learners at all levels.
During Seachtain na Gaeilge, why not join the growing numbers of people striving to learn the beautiful native language of Ireland – one of the oldest, continuously spoken languages in Europe.
Three levels of learning will be available on the day – bunrang (basic), meanrang (improving) and ardrang (advanced). The class will run from 11am to 2pm with a break for lunch.
Dé Sathairn 13ú Márta (Free online Zoom event). To register, follow the link www.cairdeteo.com/snag 
For more information on other events CLICK HERE

Sign Up To Our Newsletter