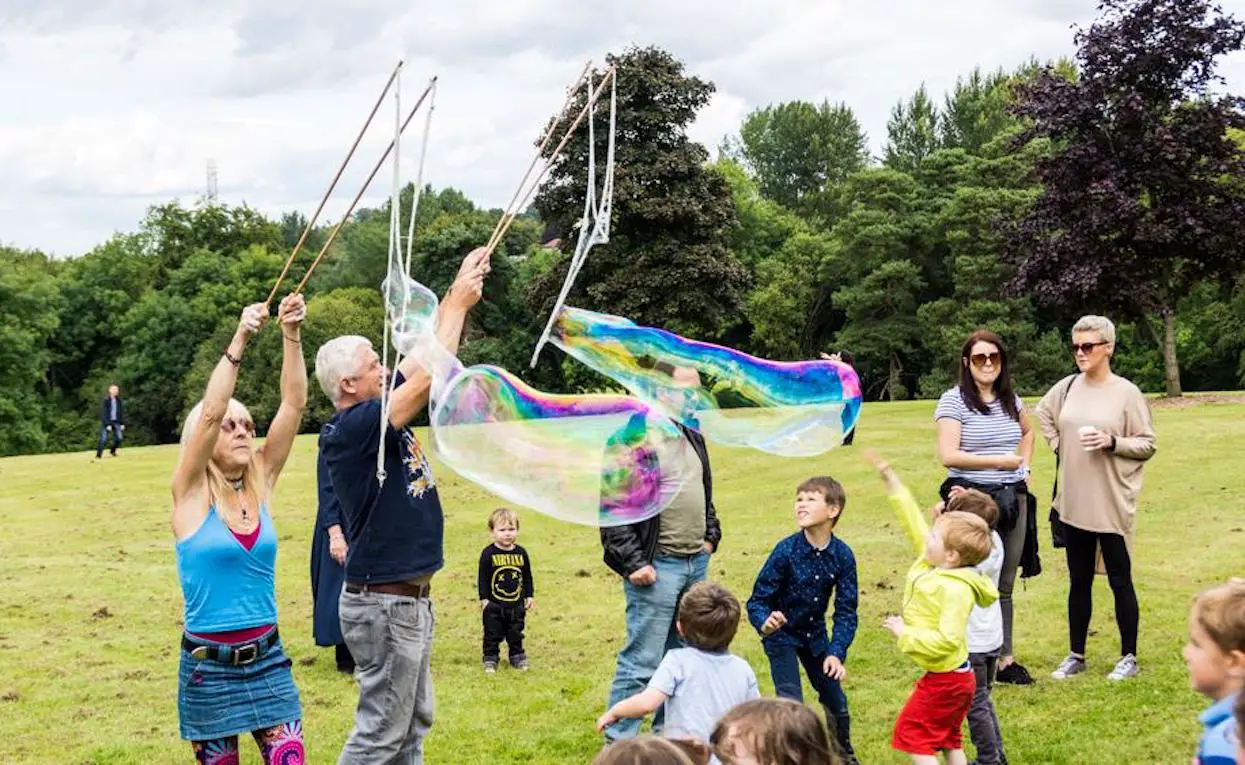 Armagh's iconic 7 Hills Blues Fest returns for an eighth summer, bringing world-class talent to more than 20 venues and locations across the City.
Firmly established as one of the great blues and roots music events in the UK and Ireland and set to be the jewel in the crown of a series of wonderful summer events across the region.
This year's line-up promises another unmissable weekend of music and entertainment for all ages.
The programme will complement a packed schedule of fringe events designed to suit everyone.
Whether visiting the city to shop, eat, drink or to see the sights, those bluesy tones won't be far away.
So get out and about and let's get some blistering summer blues: best served chilled!
Picnic in the Palace Park: Saturday, August 11 from 12 noon until 3pm
Back by popular demand this fun filled blues family picnic in The Palace Park will welcome local bands 2nd Drawer Down and Dani & Kunokini to set the scene with some foot tappin' blues tunes.
There'll be fun and games for the family with light refreshments. Don't forget to pack your picnic and
a comfortable seat or blanket.
Walking History Tours of the Palace Demesne: Saturday, August 11 at 12.15pm; 1.15pm; and 2.15pm
History Tours will take place in the impressive Primate's Palace, formerly the home of Archbishop of the Church of Ireland from 1770 until the 1970s.
These tours will tell you the story of the Palace, the Demesne and how the history and architecture of Armagh was influenced by Archbishop Richard Robinson.
The Don Baker and Rob Strong Band: Thursday, August 9 and Friday, August 10. Tickets £15
Two of Ireland's best ever blues/soul musicians, Don Baker and Rob Strong have collaborated to record a brand new album and tour many of Ireland's finest venues in 2018.
The band have already sold out their first three concerts in Dublin. Tickets available online via visitarmagh.com/marketplacetheatre or visit The Market Place Theatre & Arts Centre
Music on the bandstand – The Catfish Blues Orchestra, Market Street: Saturday, August 11 3.30pm – 5.30pm
Dine Al Fresco in one of the many cafes and restaurants in the Georgian heart of the city.
With live music on the bandstand you can sit back, relax and inhale Armagh whilst browsing through the 7 Hills Blues Festival programme.
Read more: Your complete guide to 7 Hills Blues Fest in Armagh 2018
Sign Up To Our Newsletter