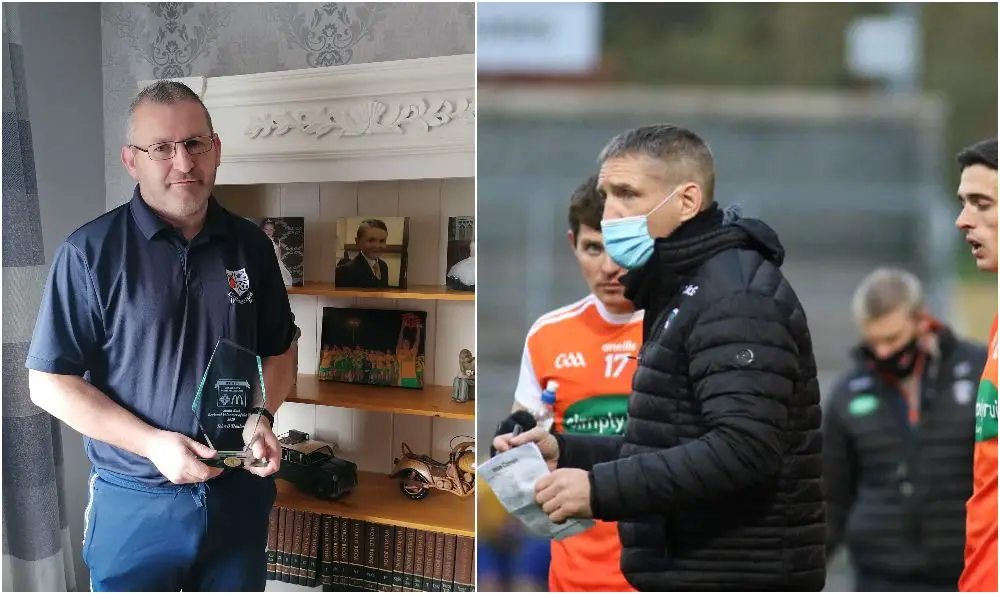 Years of dedication and hard work is often rewarded simply by satisfaction, and the respect and admiration of those on the receiving end, but sometimes that hard work is recognised on a bigger scale.
John O'Hanlon has been a well-known name in footballing circles for many years – 25 of those with Windmill Stars FC – both at youth and senior managerial level as well as on the field.
His work has not gone unnoticed by his club, nor by the IFA, who recently named him the regional McDonalds IFA Grassroots Volunteer of the Year, at their awards ceremony in Windsor Park.
The trophy was presented to John by Northern Ireland's top goal-scorer and current Linfield boss David Healey.
For this week's I on the Ball, proudly sponsored by Blackhill Energy, we spoke to John about his services to local football. He voices his concerns for struggling leagues in the current climate and the lack of appropriate facilities – particularly around the Newry area – and worries about keeping the 16 to 20 age group interested and involved in football.
John muses on some innovative suggestions for the Carnbane League's survival and – in an unexpected aside – I learn how a photo of his son playing a GAA match went viral.
We also hear from Armagh manager Kieran McGeeney, after the Orchard County beat Clare in the final Allianz League fixture of the 2020 season, to win promotion to Division 1 for the first time since 2012.
"Be careful what you wish for," says McGeeney on playing with the 'big boys' next season. But it's a challenge he certainly relishes
For all of this and more listen, download, or subscribe to the podcast below.
For all of this and more, listen below or subscribe and download here: Apple Podcasts – Google Podcasts – Spotify.
Sign Up To Our Newsletter