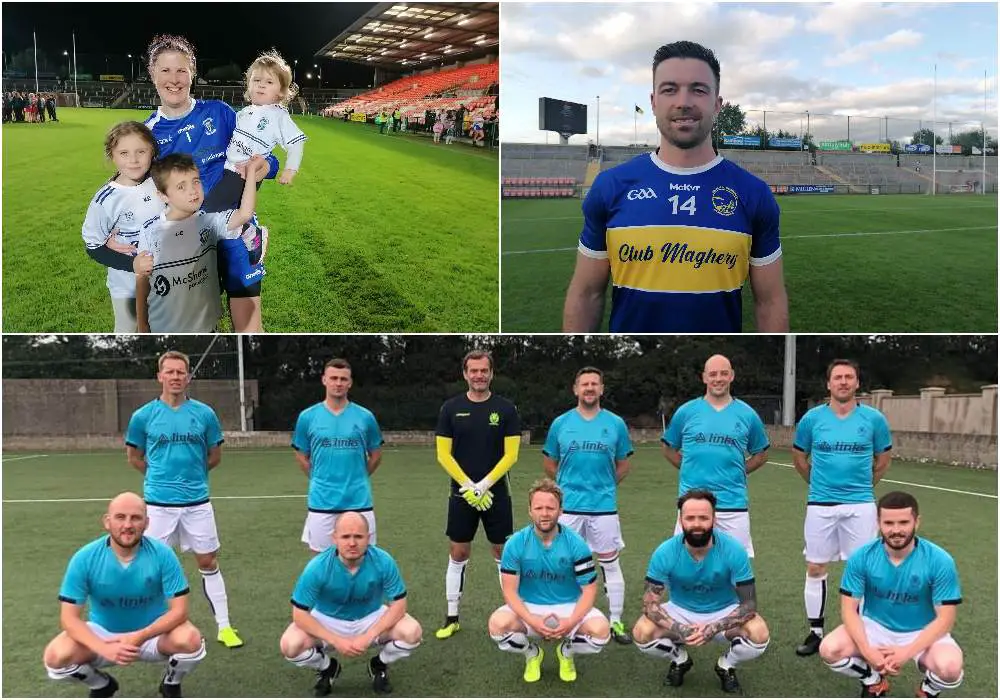 Sport is all about community and family and it certainly was the case this weekend with children and community spirit featuring heavily at all of the events that The I on the Ball enjoyed.
FC Mindwell is a football club who are all about community spirit. They consist, for the most part, of a group of ex-footballers – many of whom are household names – who have come together with a strong ethos of supporting mental health, to ply their trade in Division 3 of the Mid-Ulster Football League.
Keith Gillespie, and most recently Roy Carroll are just two of the big names who play for Mindwell but the club is about far more than football as former Irish League and Stoke player Matty Hazley tells us in this week's episode of The I on the Ball proudly sponsored by Blackhill Energy.
We met in Holm Park after his side drew 0-0 with Riverdale and Matty, with his daughter Elenor close by explained the evolvement of the club which was formed during lockdown and its partnership with Links Counselling Services.
Matty speaks about his time in England where he went to play football at just 15 -years of age, his injuries, and how FC Mindwell encourages young men to look after their mental health and talk about any issues they have.
Later that evening I had the great pleasure of watching a cracking Ladies Senior Championship final between Carrickcruppen and Armagh Harps that the latter won, claiming the title for the first time in their history.
Harps' netminder Paula Enright, who was persuaded to hold off her retirement this season, was the deserving Player of the Match and we got her reaction after the game with her three children Katie, Conor and Aimee vying for their mum's attention.
On Sunday, Maghery's Man of the Match, Aidan Forker, spoke to The I on the Ball, while his camera-shy little boy Leo ran around the Athletic Grounds – no doubt practising for the future.
Maghery got the better of Crossmaglen in a fantastic Senior Championship final and Aidan gives his take on the game and his thoughts on the Inter-County Championships getting the green light.
For all of this and more, listen below or subscribe and download here: Apple Podcasts – Google Podcasts – Spotify.
Sign Up To Our Newsletter