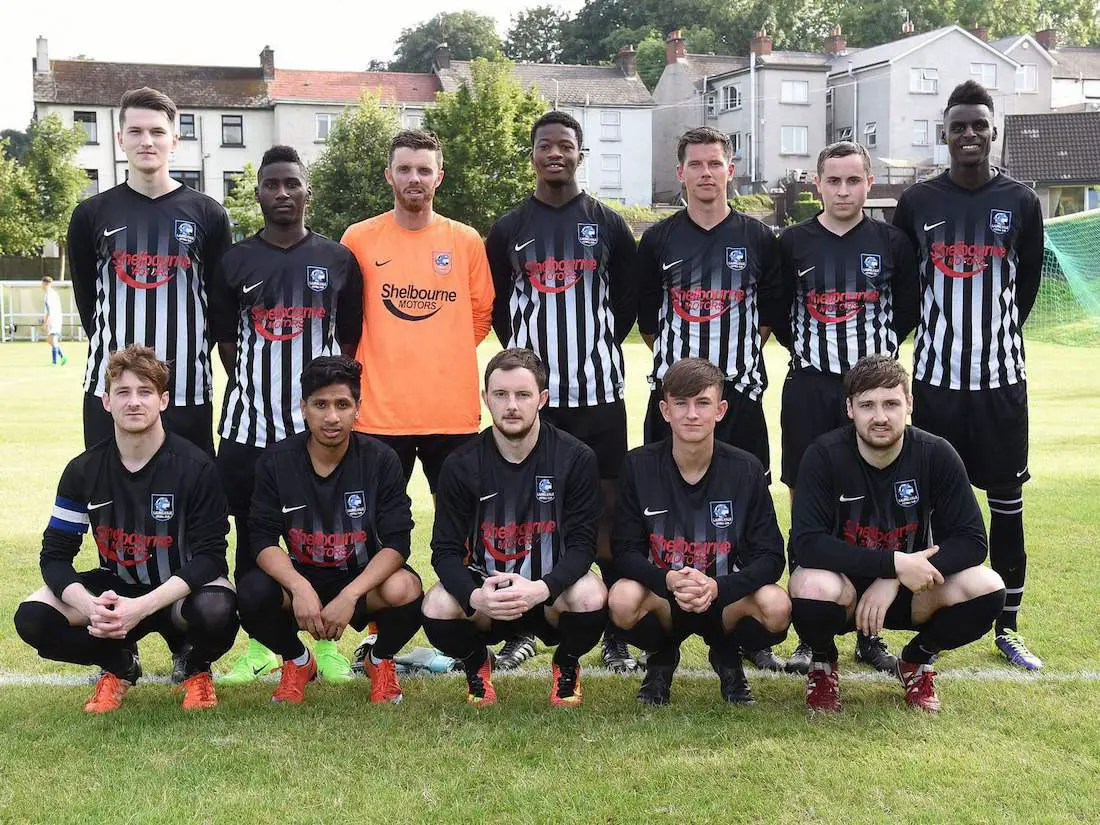 Laurelvale 8 v Armagh City Res 2
Laurelvale secured a semi-final place with an emphatic victory over a youthful Armagh City Reserves side.
The villagers scored four goals either side of the interval to secure their place in the last four of the Armstrong Cup.
These were two young sides who continued to play a passing game throughout the match with numerous chances being created at both ends.
Laurelvale took a 4-0 lead through Simon Foster and Wilson Montero, linking up well each scoring in the 10th and 20th minute respectively.
This was followed by a brace from Nathan Stewart who was causing difficulties on the left wing, one of his goals an individual effort; when having beat two defenders, he finished strongly driving the ball into the keepers far
top corner of the net.
City Reserves were also creating chances during this period and were rewarded in the 40th and 44th minute when Gerson Rosario scored at the near post after a move down the left hand side before Ernestus Verenra got a second with a deft.
City could have made it 4-3 just before the half but a clear cut opportunity in front of goal was mis-kicked and their chance of getting back into the match was gone.
The second half saw Laurelvale recover their composure and having increased their lead in the 54th minute through Montero.
They went on to score three more through Simon Foster, Marcio Soares and Mark Dane, who scored the goal of the match when having received a squared pass he drove the ball from 30 metres into the keepers top right hand corner.
Laurelvale, with their impressive performances to date, now meet Richhill or Caledon Rovers in the semi-final this Saturday at 2.30pm, in what should be a very close encounter.
Laurevale v Armagh City Reserves Armstrong Cup
Laurevale v Armagh City Reserves Armstrong Cup
Laurevale Armstrong Cup
Armagh City Reserves Armstrong Cup
Sign Up To Our Newsletter