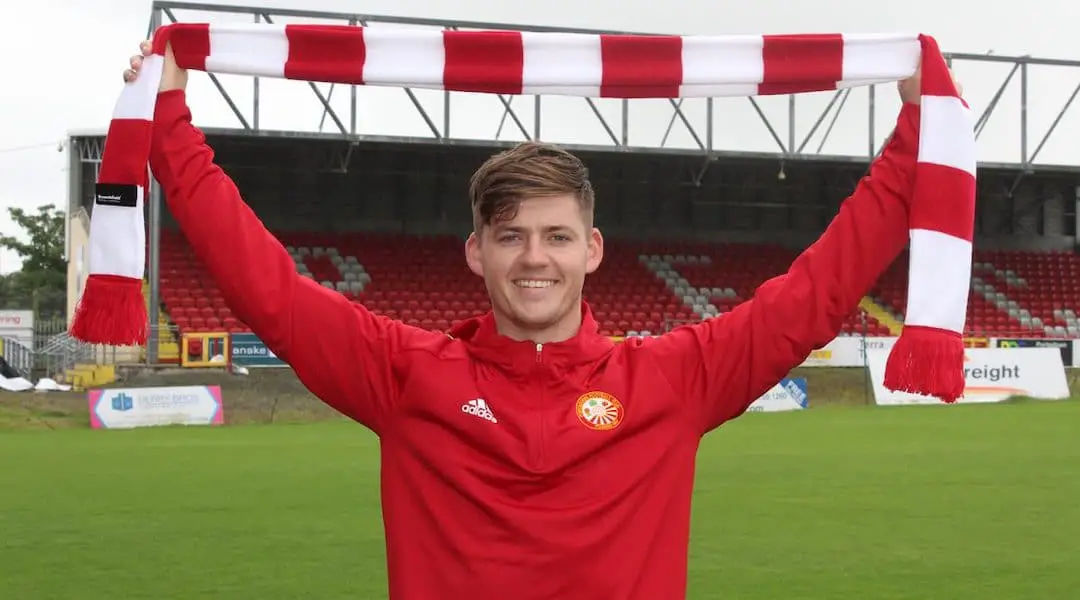 Portadown FC have snapped up announced the signing of former Manchester United academy player Ruairi Croskery.
Croskery, who played alongside current United stars Marcus Rashford and Scott McTominay, has signed a new two-year deal with the Ports as they begin life back in the Premiership.
The 23-year-old played with United between the ages of 14 and 18 before returning home to ply his trade with Linfield.
He then made the move to Warrenpoint Town where he played under the stewardship of current Ports boss Matthew Tipton, picking up Championship winners' medal in 2016/17.
Three years in the US on a scholarship at Limestone University in South Carolina followed before a return to the Irish League this summer.
"I'm delighted to get Ruari signed," Tipton told the club's website.
"He's someone I worked with at Warrenpoint before he went to America on a football scholarship three years ago.
"We've stayed in touch over that time and I'm surprised he didn't block my number with me constantly asking when he was coming home to sign for us.
"Ruari has the ability to play in any of the forward positions and offers us something completely different to what we have now in terms of style of play.
"I don't want to put too much pressure on him but I think he's a player our fans will get excited about and one our players will enjoy playing with."
Meanwhile, Chris Lavery and Chris Crane have both signed new two year contracts at the club which will see them remain at Shamrock Park until 2022.
Sign Up To Our Newsletter