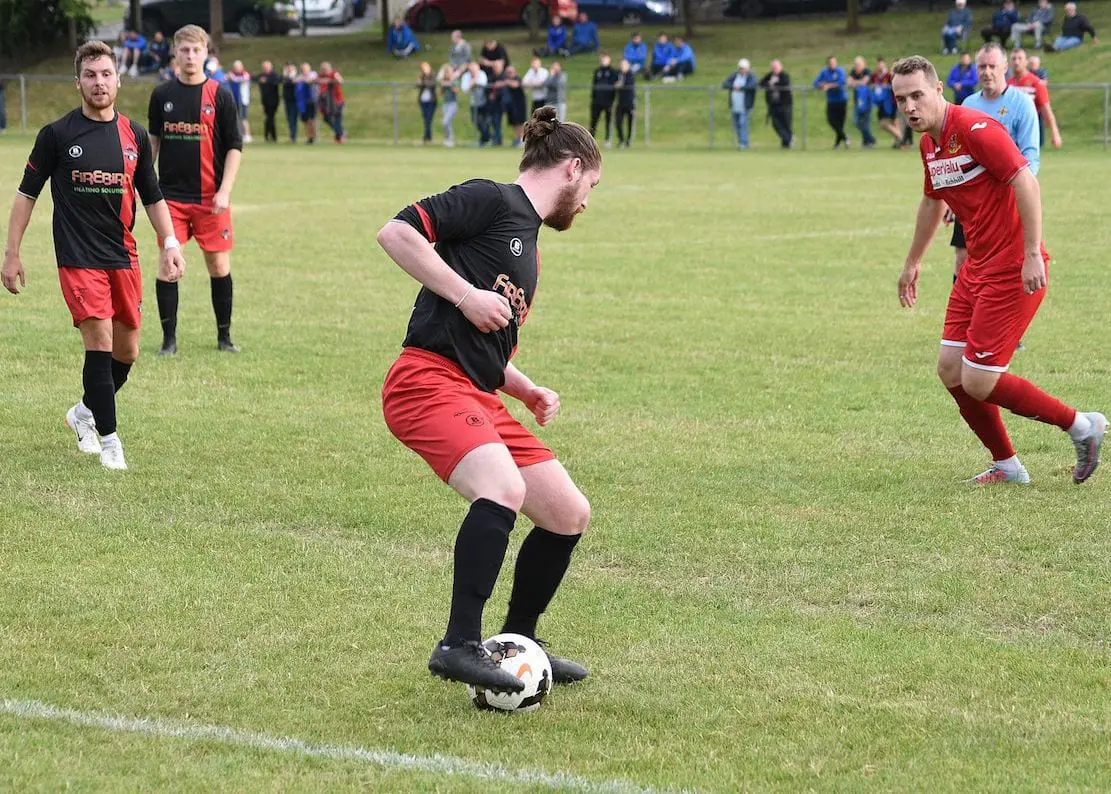 Fivemiletown FC 2 -1 Richhill AFC
Richhill's poor finishing in front of goal cost them a semi-final place in the Armstrong Cup were they
would have met Annagh Strollers on Tuesday night July 31.
Instead it is Fivemiletown, who continued to battle hard throughout the 90 minutes, that progress through to the next round.
Richhill AFC got off to a great start having opened the scoring in the 4th minute when a 25-yard free-kick from David Ross hit the top corner of the net giving the keeper no chance.
Within eight minutes it was 1-1 after Ivan Carson had evaded the off side trap and his shot on goal was well saved by Sammy Allen but the rebound fell to the feet of David Masterson who slotted the ball home.
The game remained very open with both teams pressing hard.
Richhill should have taken the lead in the 20th minute but Stevie McHugh's effort missed the target from close range.
The same player had another opportunity 10 mins later when he latched on to a poor back pass but this time his shot on goal was blocked by the advancing keeper.
Ryan Harper then almost added Richhill's second with a close range lob that saw the ball agonisingly go over the crossbar with the keeper stranded.
In between these efforts Fivemiletown were also causing havoc in the Richhill defence and could themselves have taken the lead but for keeper Allen who saved well from a shot by Scott Johnston.
The second half continued much like the first with both teams pressing on goal. In the 50th minute
Fivemiletown hit the upright and the ball was scrambled away.
At the other end McHugh also had another chance to hit the net but his effort went lamely wide.
A feisty but fairly contested affair led to a total of five bookings throughout the period of play.
As the game progressed the pressure started to be applied by Fivemiletown and they were rewarded for their effort in the 70th minute when Nathan Sherry rose to meet a free kick and his well-directed effort hit the top corner of the net passed the diving Allen.
Although Richhill tried to get back on level terms the Fivemiletown defence held out whilst their forward line continued to probe and press, and time simply ran out as the game came to an end.
A thoroughly enjoyable match with the crowd entertained by both sides who played hard and gave everything.
Sign Up To Our Newsletter