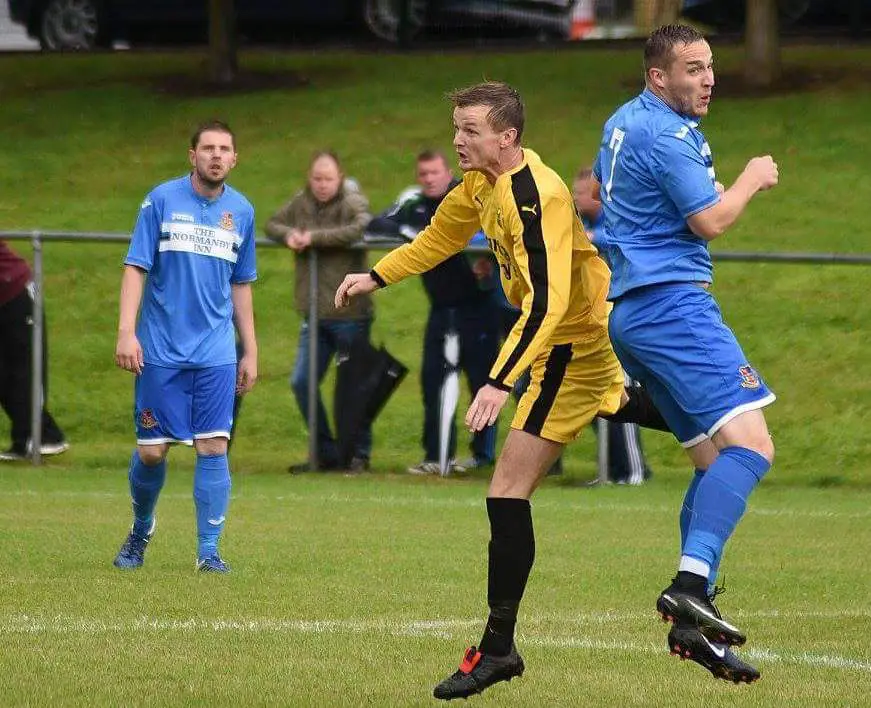 Caledon Rovers 2 Richhill AFC 2 (Richhill win 4-3 on penalties)
Richhill AFC needed penalties to see off Caledon Rovers and book their spot in the semi-final of the Armstrong Cup.
The villagers had started the strongest and Davy Ross came close twice in the opening 10 minutes, the closest effort was from a 20-metre free kick that shaved an upright, with the 'keeper well beaten.
The Caledon keeper then made a great save with an outstretched leg when Paul Greenaway beat the offside trap and shot on goal from close range.
Caledon came back strongly and were unlucky not to take the lead in the 30th minute through Ashley Elliott, when he saw his shot cleared off the line by a defender with the 'keeper stranded on the edge of the goal area.
The remainder of the half remained finely balanced with goal efforts restricted to long range shots.
After the interval it was Richhill who opened the scoring in the 63rd minute when Ross latched on to a through ball and coolly flicked it over the oncoming outstretched keeper's body into the net with the Caledon defenders appealing for offside.
Within eight minutes it was 1-1; Caledon initially drawing level through a bouncing header from Marty Daly
following a free kick, that appeared to be misjudged by the Richhill defence.
Ryan Harper then put Richhill ahead in the 67th minute when following a Richhill attack down the left wing he beat a defender before hammering the ball low into the net, just inside the keeper's nearside upright.
Two minutes later Caledon equalised again when Elliott hammered a shot from 20 metres that was deflected into the top corner of the Richhill net, giving the 'keeper no chance.
The teams continued to battle throughout the rest of the match with Caledon coming closest when towards the end of the second period of extra time, Elliott broke free and his angled strike was brilliantly pushed onto the top of the crossbar by Richhill's keeper Matty Clarke.
It was the Richhill keeper who went on to save the day when having reached the 'sudden death' penalty stage, each team having scored three penalties each, he made a one handed diving save pushing the Caledon penalty effort up onto the crossbar.
Victory was secured for Richhill when Adam Nesbitt stepped up and made it 4-3 with a firmly well-placed spot kick.
Sign Up To Our Newsletter