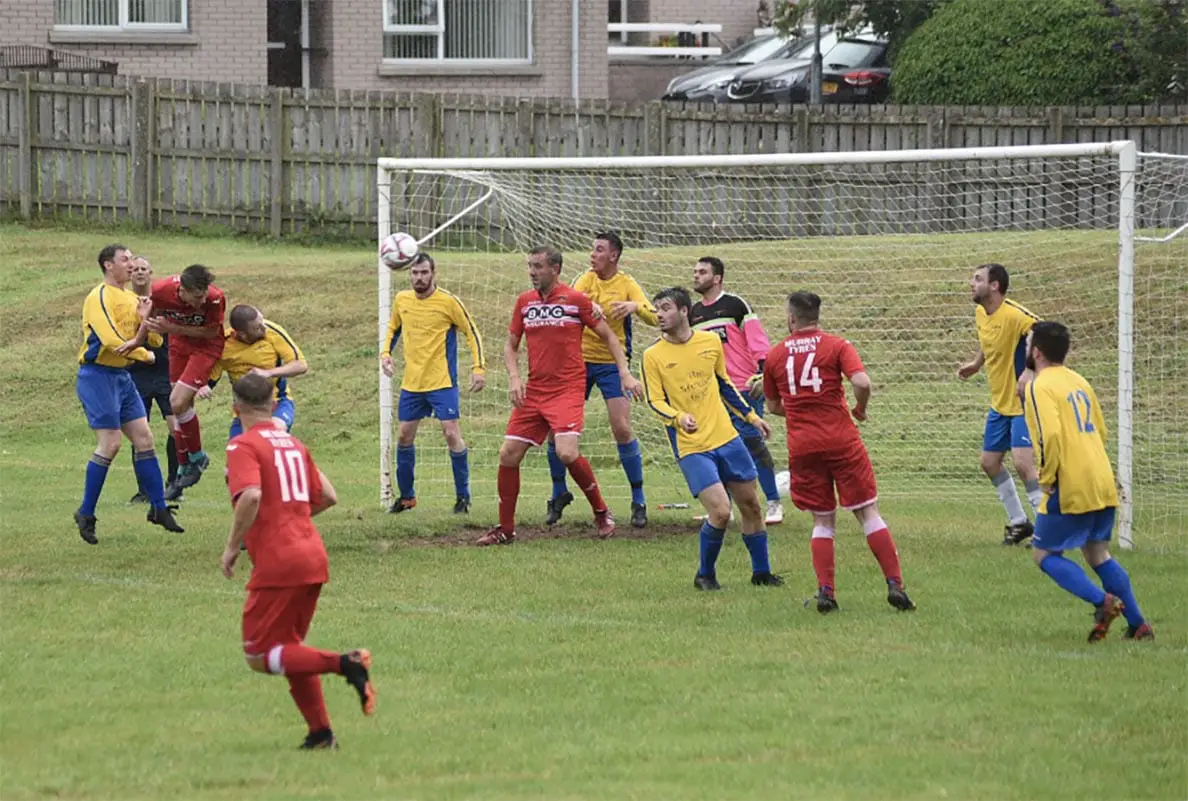 Annagh Strollers 5 – 1 Goodyear FC
The last of the first round matches saw Annagh Strollers take on Goodyear.
Early pressure from Annagh's Alan Shelsner forced the Goodyear goalkeeper, Jason Baylis to handle the ball outside the box resulting in a yellow card.
On 13 minutes Shelsner opened Annaghs account. He got through on the left side and side footed the ball into the right hand corner of the net.
Five minutes later it was 2-0 when after a long throw from the right hand side John Wilson turned and fired a low shot to the keepers left.
Annagh continued to create chances but couldn't add to their total.
Then in the 43rd minute David Connolly had a chance to get Goodyear back in the game but Rivaldo pulled off a good save.
Just before the half time whistle Matty Davenport hit a great left foot shot which gave Baylis no chance.
Half time 3-0.
Goodyear came out fighting in the second half but could only manage some long range shots which didn't really trouble Rivaldo.
Then in the 53rd minute John Wilson scored his second. He side stepped two tackles down the left hand
side and then lifted the ball over the diving Baylis (4-0).
In the 60th minute Goodyear tried to change things by taking off Paddy Farren and Fra McIlduff and replacing them with Dan Allison and Conor Lamph.
In the 62nd minute Annagh's Stefan Armstrong was booked after pulling back Stephen Canning when he was through on goal however Goodyear were unable to take advantage of the free kick.
Annagh replaced Sean McCleery in the 70th minute with Timmy Crowe and with 10 minutes to go emptied the bench. A good ball by Jack Bailey set up John Wilson for his hat trick (5-0).
In the dying minutes Goodyear got a consolation goal when Ciaran McGinn hit a good cross from the right and Peter Mulholland scored.
Sign Up To Our Newsletter