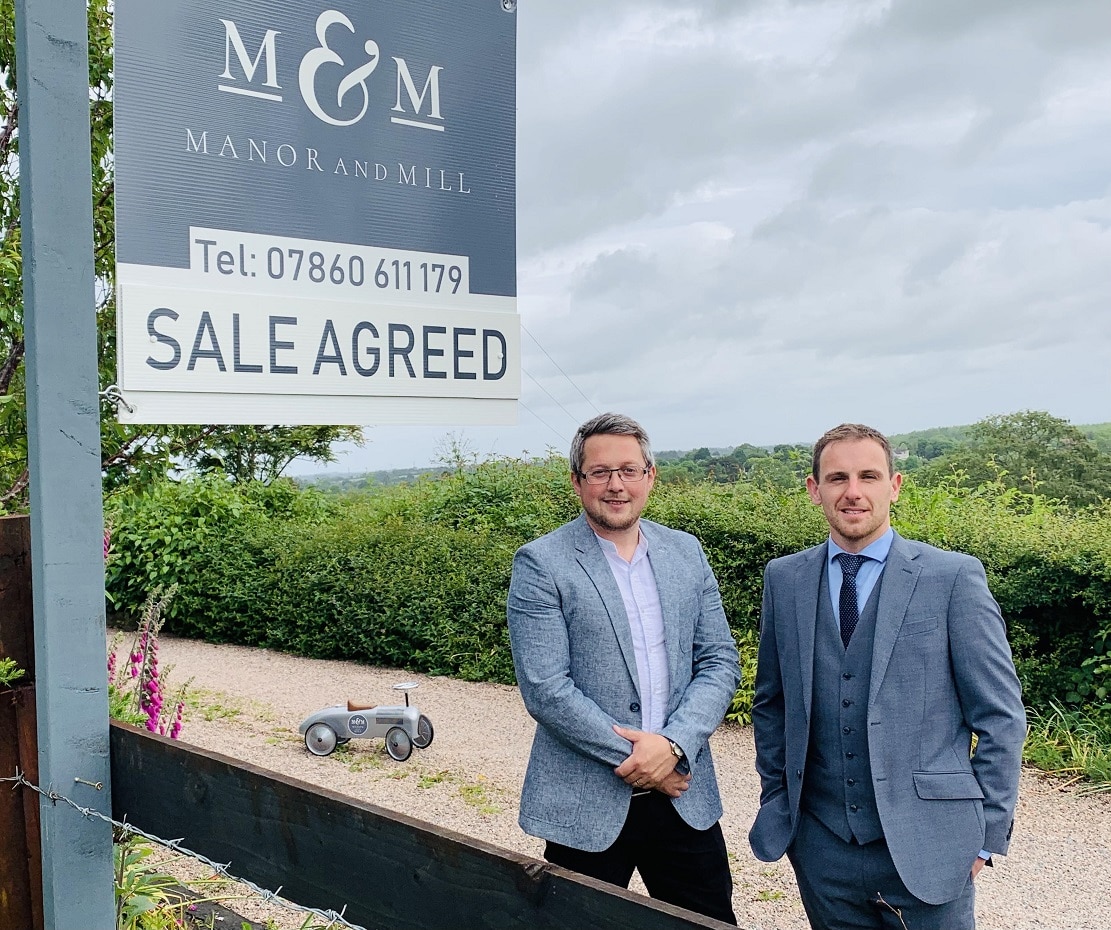 As the old phrase goes, 'every man (or woman's) home is their castle' and this mantra is truly at the centre of Co. Armagh's latest addition to the real estate industry.
Manor and Mill, launched back in February, have already captured a wide audience across Northern Ireland with their high-spec video tours, set pricing, personal service – and tiny car to boot.
Behind the Armagh-based firm are Milford man Philip Johnston and Richhill's Paul Gwynne, the man behind the lense of Airwolf Visual Ltd, a specialist provider of aerial and ground based photography and video.
Speaking to Armagh I, Paul and Philip explained that the business was founded in a garage which also led to their trademark tin toy car – catching the eyes of many on social media.
Paul worked as a planner and marketer in England for around 10 years, before he came home to Northern Ireland to set up his own media business, Airwolf Visual, and be closer to his young family.
"Through AV I worked with Philip and other estate agents, who would draft me in to showcase their more prestigious properties," he said.
Meanwhile, Philip has been working in private sales and rentals from his 20's before going on to work with other estate agents.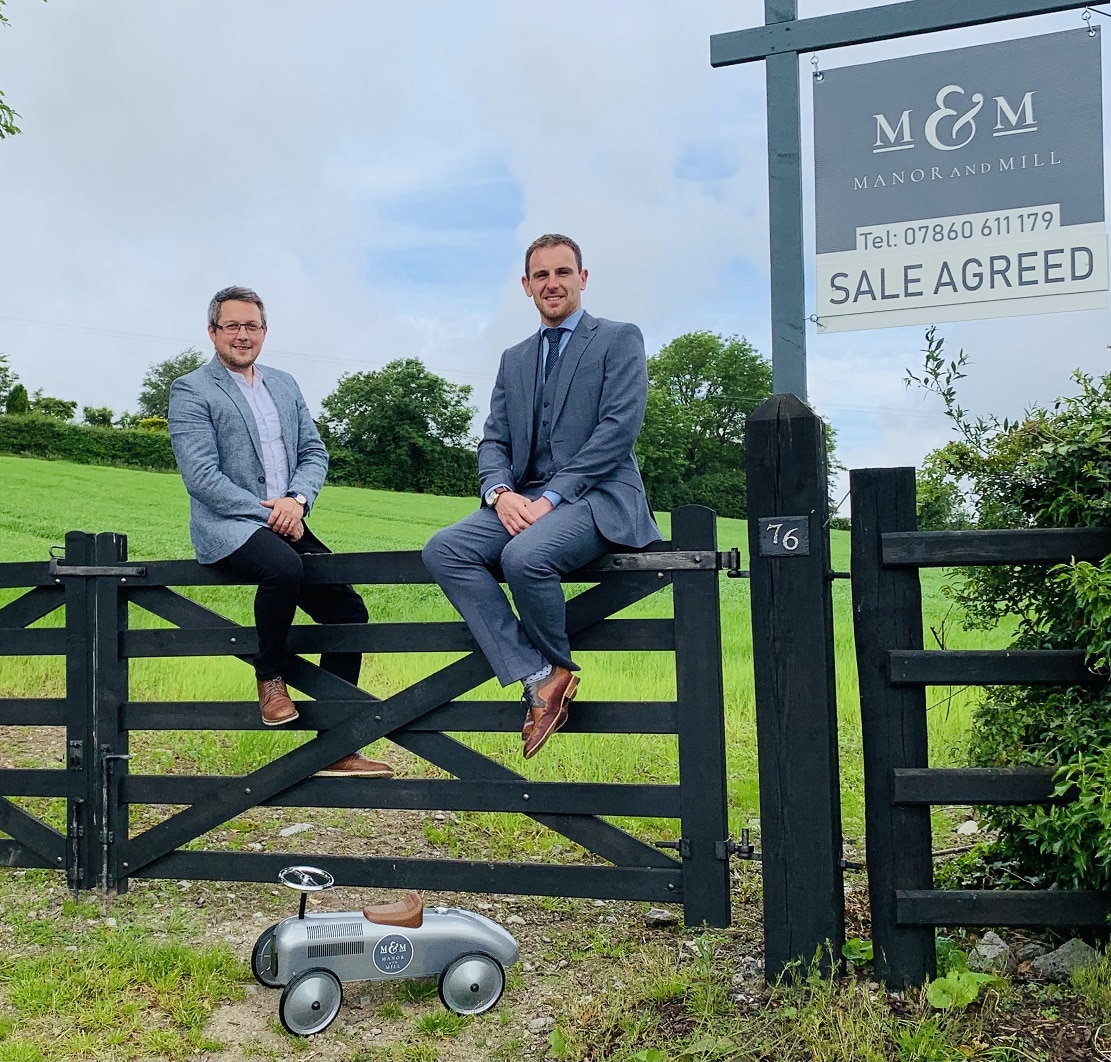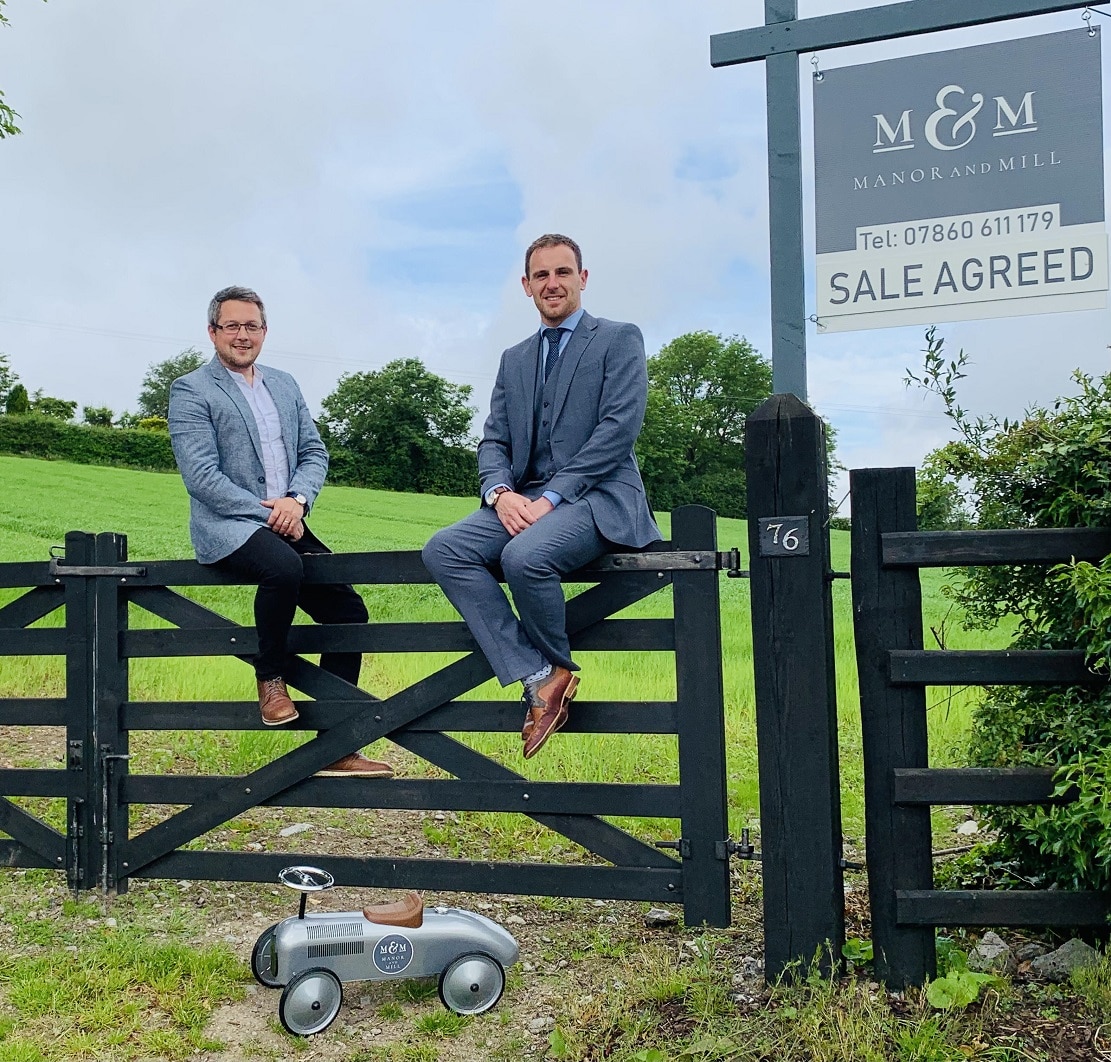 Paul added: "I properly got chatting with Philip when he was planning a conversion of his garage in to a residential property. We reviewed the plans and I worked with him on improving the original designs by mapping the build and visually representing to Philip through HD floor plans what the finished article would look like.
"Effectively the business was started in the garage that we were renovating, which is why we wanted to create an instantly recognisable brand from day one that represented our foundation, and that's where the little car came from.
"We quickly realised that my background in property, construction, marketing, and lettings combined with Philip's extensive career in property sales and lettings, along with his passion for people, offered an entirely in house set of valuable skills. He was Armagh I's Carer of the Year Winner 2021 – I think that tells you a lot about his nature," said Paul.
From the start, both men were keen to maintain that they would personally carry out all work to ensure the highest quality of service.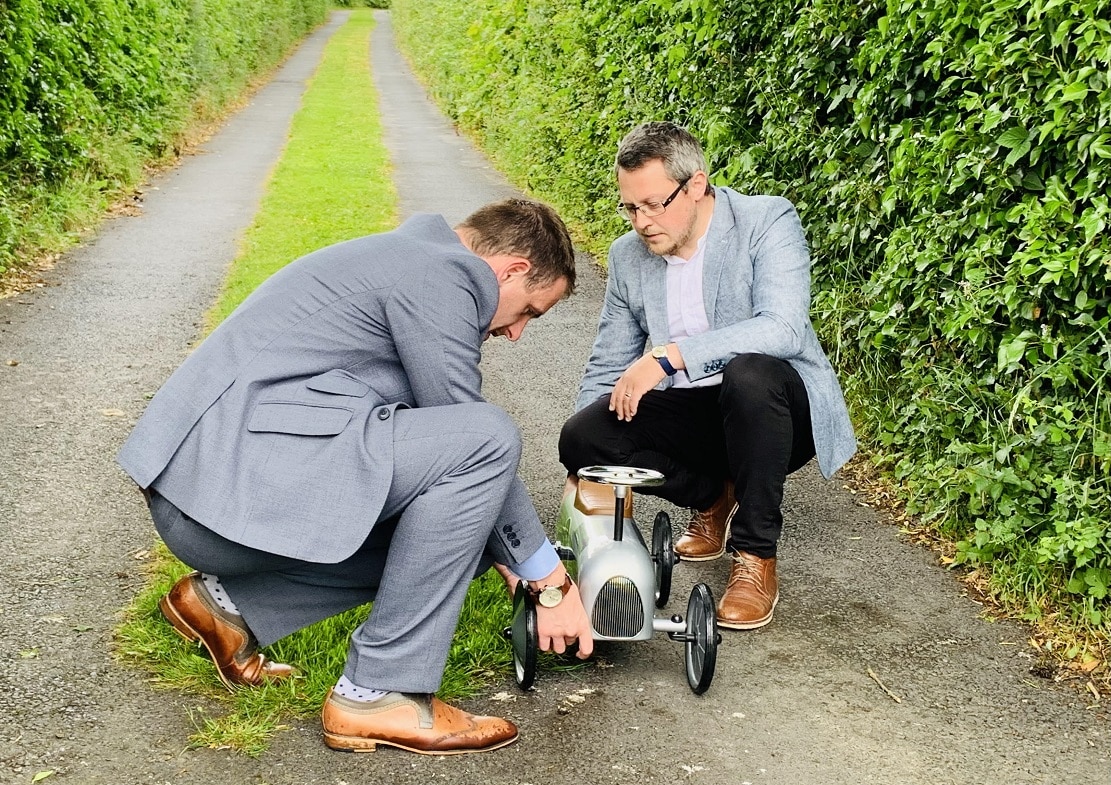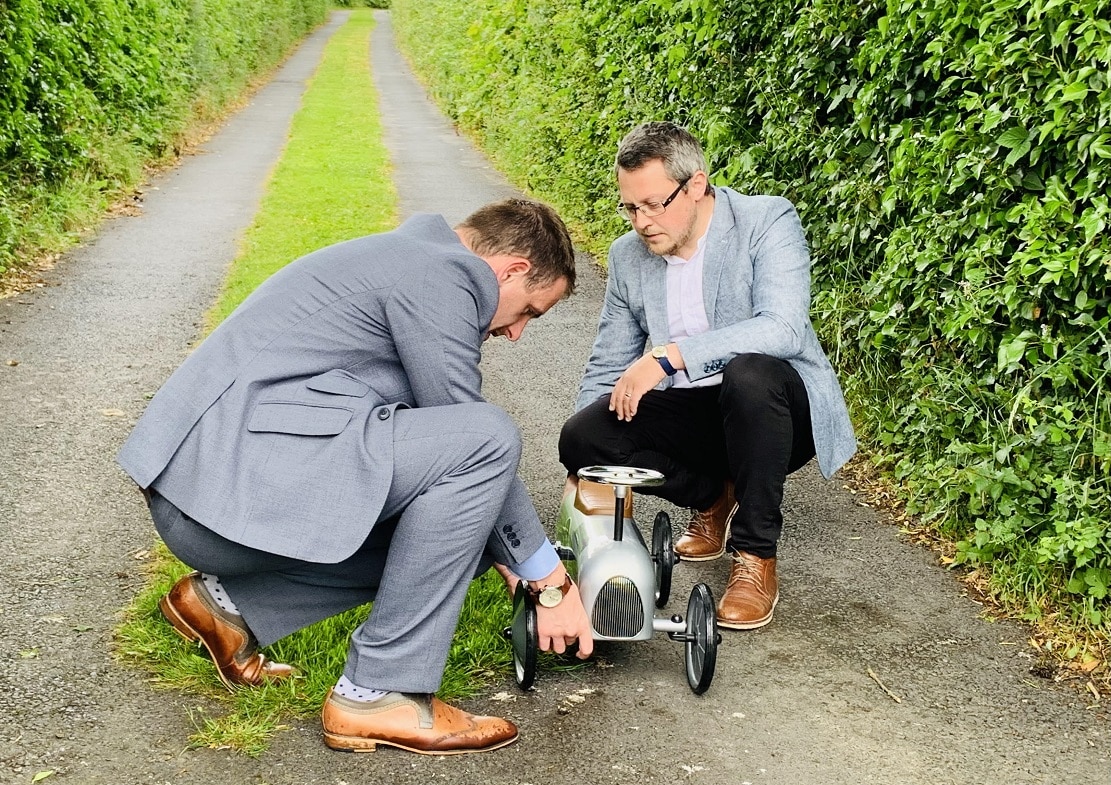 "We take the attitude that each listing is bespoke and each vendor wants to know their property has been given the best opportunity on the open market. We don't take on 10 properties a month, it is not our bag, because we would lose that high quality, personal element that our clients compliment so much," added Paul.
With one property in particular, the pair were tasked with creating a custom website just to promote the listing to its highest potential. Combined with a social media marketing campaign, the listing generated interest from all across the UK, which is exactly the interaction the vendor wanted to achieve.
"The listing got significant exposure right across the UK and Ireland and subsequently Sale Agreed in a week," said Paul.
"PropertyPal contacted us straight away to feature the house on their home page, but it was sold so fast they never got to use it.
"One interested party, from South of England who flew across specially to view the property actually purchased an off market building site from us instead, as the house was already sold. We are now assisting them with the planning process and our local knowledge of contractors, surveyors, and solicitors to begin with. Our role doesn't just finish at sale agreed."
Said Philip: "The business was born from a want to offer vendors a high class, personal estate agency experience from their very first interaction with us. But as importantly, we wanted to ensure that level of service was portrayed to purchasers, solicitors, surveyors and anyone we deal with along the way.
"It is a lot of work, but it makes it more personal. The video, photography, floor plans, write ups and social media campaigns take up a lot of time, but that's why people use our services. We give potential purchasers significant time on viewings as well to ensure they feel more comfortable to confidently proceed with an offer."
Manor and Mill is a dedication to all of their property listings to provide the same high end service.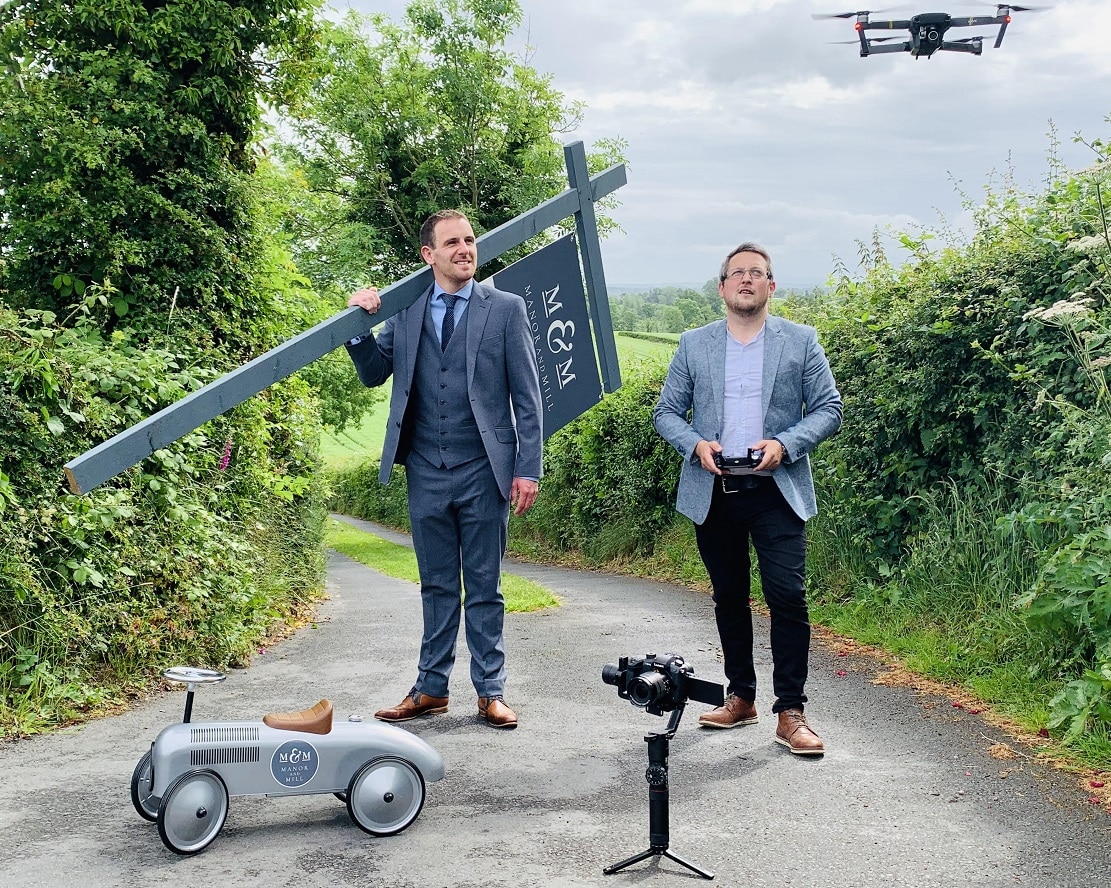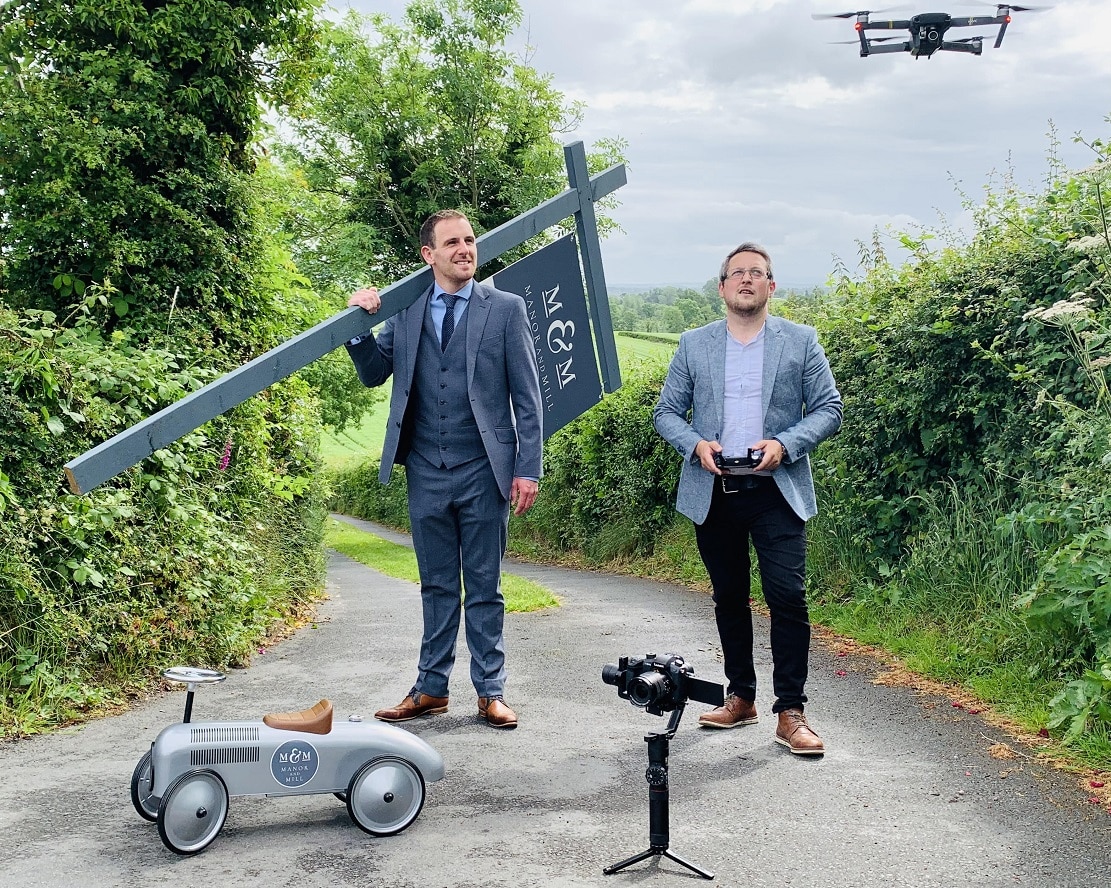 "For us there is no difference, whether it's a million pound listing or a small sixties townhouse needing work, they will get exactly the same attention and service level from us and be marketed in a way that puts their best foot forward on the market," Paul added.
Philip commented that he was very pleased with the transactions the pair have completed so far and the feedback they had received.
"Everyone who has bought or sold with us have left great reviews, messages or thank you cards," he said, "a lot of people have been commenting on the amount of time we spend on them, the updates they receive throughout the purchase process and the consistently high-quality marketing and sales particulars."
Paul finished by explaining: "We have been open for less than four months. Neither of us could have predicted the incredible reaction we have received, or the level of instructions to residential homes, land and development sites.
"As we celebrate the launch of our brand new website www.manorandmill.com we can only continue to work extensively on behalf of our vendors and purchasers and continue to make Manor & Mill a household name in the Northern Ireland property market, all we need now is a name for our tin car."
Sign Up To Our Newsletter