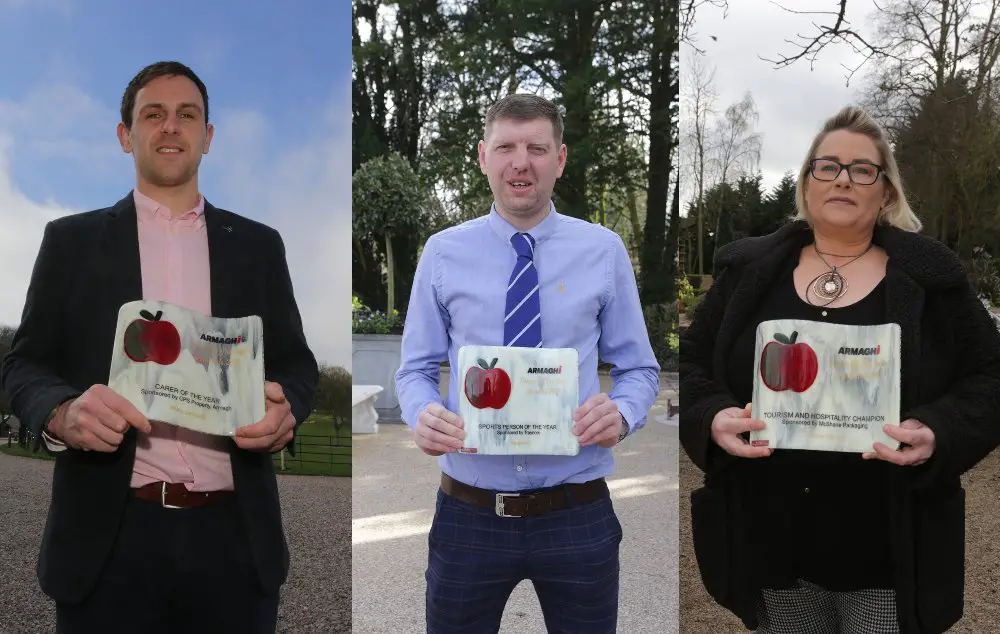 The inaugural Armagh I People of the Year awards celebrates extraordinary individuals for the extraordinary impact they've had on their communities over the past year.
In the previous podcast we spoke to two of the five winners and for this episode, proudly sponsored by Blackhill Energy, Armagh I caught up with the other three winners.
Gary McCoo was a popular choice as Sports Person of the Year, after he rolled up his sleeves when Covid hit and found a way to make a difference in his community.
Through his football Club Richhill FC and liaising with business colleagues and members of the community, Gary led the way in a number of initiatives that brought PPE and RPE supplies to those who needed them most. He also brought Christmas cheer to the children of Hardy Memorial Primary School when he organised the delivery of a Santa and selection boxes to the school in December.
Gary tells us how it all came about and how, after an injury four years ago shortened his goalkeeping career, he upped his committee role for the club and now organises pretty much everything, from buses to fundraisers.
In an emotional conversation with Carer of the Year, Philip Johnston, we spoke about his beloved and much-missed father Eric who sadly passed away last November.
Eric had Parkinson's disease and as his condition progressed over the years, Philip took on the role of full-time carer for his father in the familiar environment of his own home – as were Eric's wishes.
This was a huge commitment for someone in his twenties but Philip clearly wanted the best for his dad. He put his career on hold, and with the help of carers and nurses, he lovingly took care of Eric throughout his illness.
We also spoke to Leeanne Gillespie, winner of the Tourism and Hospitality Champion Award at her coffee shop, 'Perfect Blend', in Portadown.
Leeanne downed tools after the pandemic struck and put on an apron instead, providing free meals to local children and then expanding that to any other vulnerable members of the community who were in need of some help.
She tells us why and how she achieved these selfless acts, when as a business owner, she too had been affected. And also about other kind deeds that she organised as a valued member of the community.
For all of this and more, listen below or subscribe and download here: Apple Podcasts – Google Podcasts – Spotify.
Title music: NEW HORIZONS – Lesion X
Sign Up To Our Newsletter