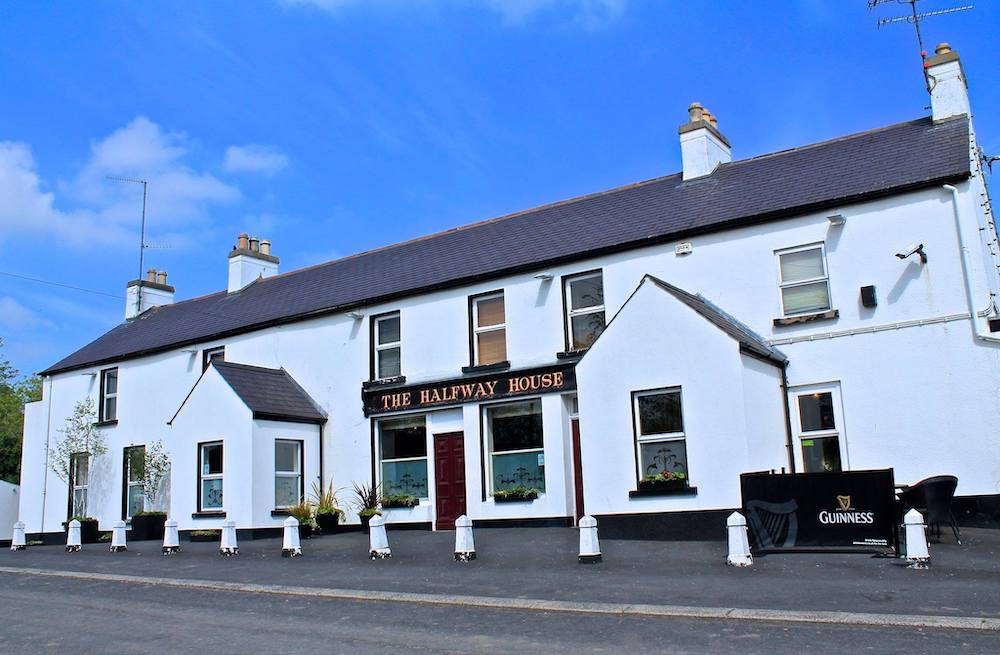 With the Omicron variant spreading rapidly and vaccine passports becoming mandatory since December 13, restaurants are being hit hard in the run-up to Christmas. Proof of vaccination, a negative Covid-19 test result or proof of natural immunity are now needed for access to restaurants and other indoor venues.
Armagh I spoke to a number of local restaurant owners in recent days and all are experiencing increasing cancellations for various Covid-related reasons. Caorlan McAllister and Gavin Bates took over the Halfway House restaurant in Banbridge in August 2020 after it was forced to shut its doors due to the pressures of the pandemic.
It's been a difficult year for the hospitality industry since then, with further lockdowns taking their toll. The Halfway House followed strict protocol when Armagh I met Caorlan on Friday for this week's podcast.
Contact tracing information, mask-wearing, sanitisation, and most importantly my vaccination card and proof of ID, were all required before I stepped over the threshold. The festively decorated restaurant had an unannounced government visit earlier that day and passed the Covid-related inspection.
While it was fairly busy with lunchtime patrons, Caorlan says two large parties had cancelled bookings for that day.
He's fairly optimistic that smaller groups of people will still feel safe enough to eat out over the Christmas period, should the restrictions not tighten further, but at the same time worries that there is a lot of fear of contracting the virus for Christmas which might put people off.
That, added to complications with the required documentation to get into the restaurant and the business not able to run as normal, is a real concern. Caorlan discusses the difficulties his industry is experiencing and the knock-on effect for staff, suppliers and the wider communities.
For all of this and more, listen below or subscribe and download here: Apple Podcasts – Google Podcasts – Spotify.
Title music: NEW HORIZONS – Lesion X
Browse our podcast library below.
Sign Up To Our Newsletter