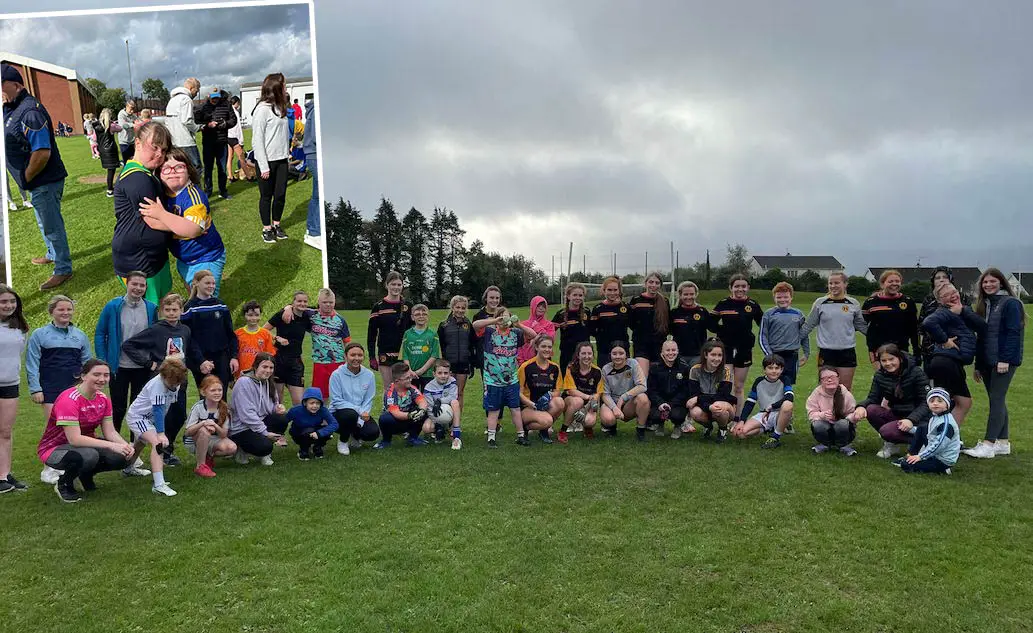 Sometimes when a new concept or innovation is brought to life you wonder why it hasn't always existed.
Football For All is one of those things that really should be far more widespread than it is.
The concept that every child wants to be part of a team; has become the motto for Warrenpoint GAA's newest Football For All team, which celebrates children with special needs and allows them to participate in games and training with their very own team.
Decky and Helen Carville's 12-year-old son Michael has special needs. The family are all members of St Peter's GAA Club in Warrenpoint, but over the years it became increasingly difficult for Michael to participate, on an equal footing, with his teammates.
That was when Decky and Helen put their heads together and came across Football For All which a scattering of clubs nationwide had introduced.
There was and still is nothing like this for children with special needs in Armagh or Down, but since the couple brought the idea to their chairman and the club welcomed it warmly, Football For All has taken off in Warrenpoint.
The children train and even play matches, alongside their peers, every Sunday morning and the joy it brings to them, their families and the volunteers who help out is palpable when Decky and Helen talk about their experiences since they started the programme last July.
Helen and Decky spoke to Armagh I for this week's podcast about how Football For All came about in Warrenpoint and their hopes to expand across Northern Ireland and with that maybe set up a small league.
MLA Justin McNulty is a big fan and Ulster GAA have taken an interest too. Everyone from anywhere is welcome to join in. The more the merrier.
For all of this and more, listen below or subscribe and download here: Apple Podcasts – Google Podcasts – Spotify.
Title music: NEW HORIZONS – Lesion X
Browse our podcast library below.
Sign Up To Our Newsletter