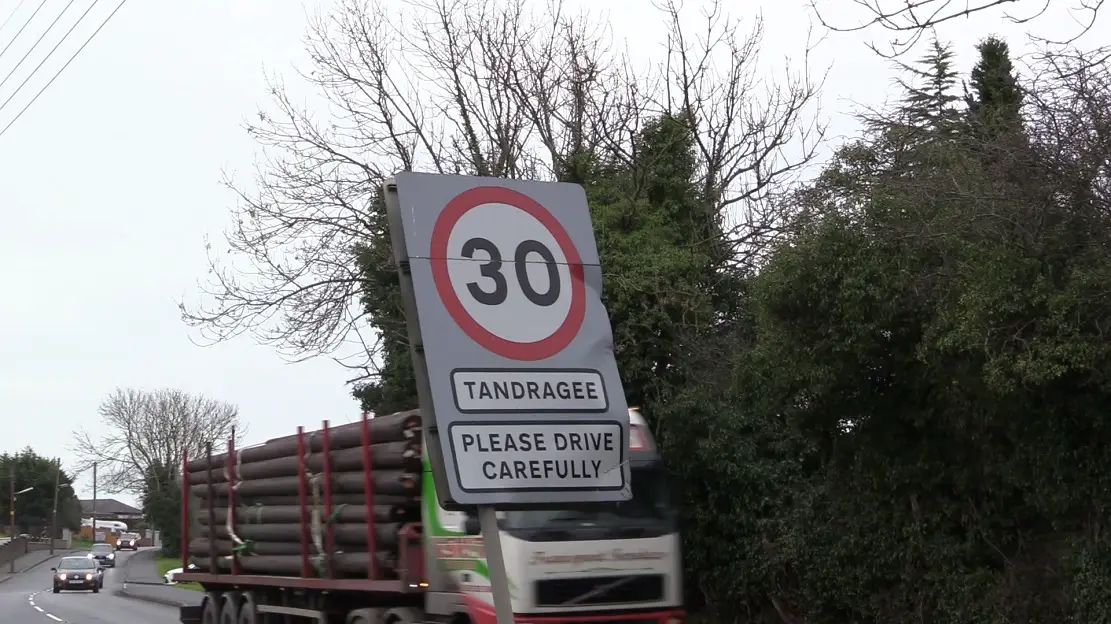 Something needs to be done about speeding traffic in Tandragee or "somebody will be killed".
That's the opinion of Independent Unionist Councillor Paul Berry who is one of those to have raised the issue of speeding on the Portadown Road approach to the town – which is home to a built-up residential area and a primary school.
This comes after the same week a young family were mere seconds from disaster after a lorry drove through traffic lights when red close to Tandragee Primary School.
Local DUP councillor Gareth Wilson was alerted to the incident of a lorry having 'jumped' the red lights as the family was preparing to cross to the other side of the road.
Speaking to Armagh I, Cllr Berry said that he had been contacted by numerous "extremely concerned residents" of estates which come onto the main Portadown Road.
He stated that there had been a "number of incidents which could have led to serious injury or in fact death".
DUP Cllr Gareth Wilson added: "This is an issue I have raised a number of times. We have the entrance to the school on up. We also have the Kids Academy….there are a number of markings on the road which over time deteriorate.
"I am constantly trying to get the lines and hatching reinstated just to raise awareness. We are going to have 20 mph temporary signs installed during school hours and they are already at the Junior High. These will be at the primary school serving both entrances and that is going to be a very visible thing."
Sign Up To Our Newsletter