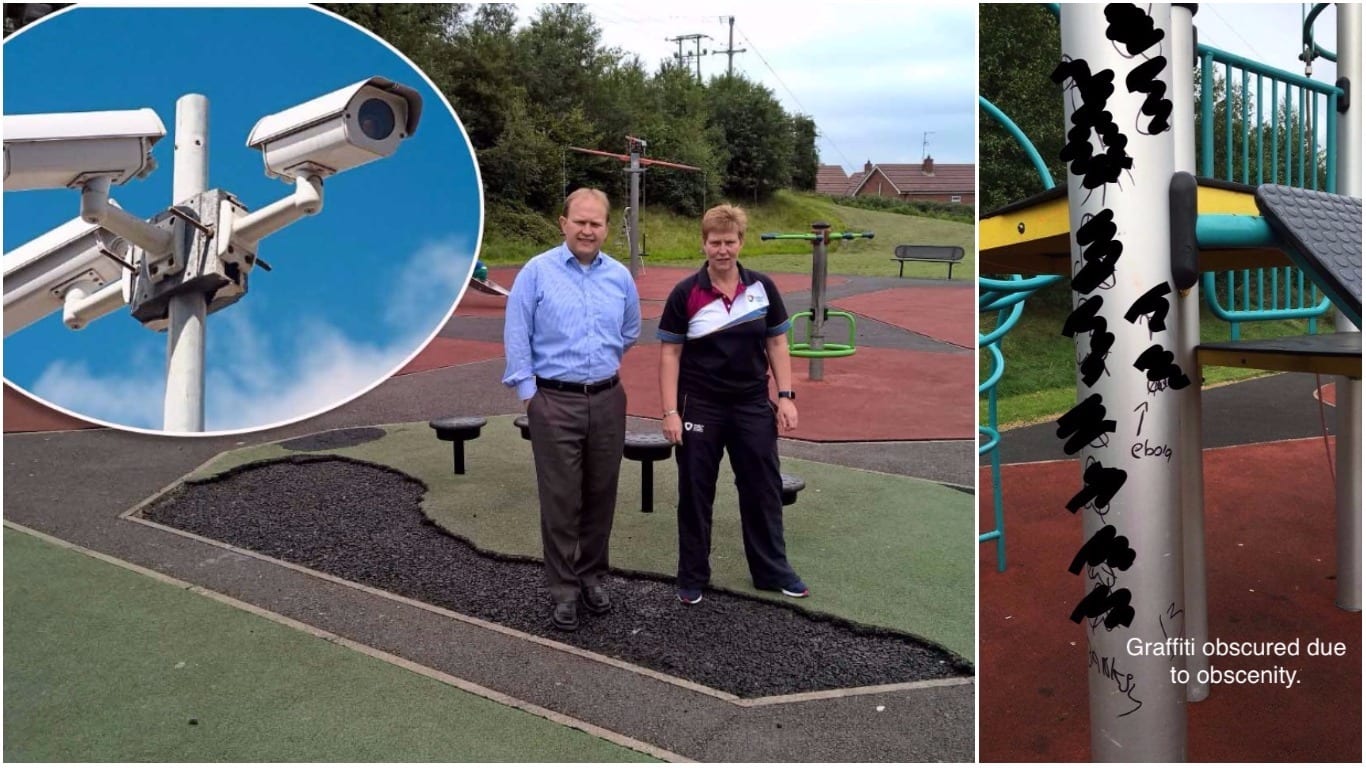 Council have given the thumbs up to the installation of CCTV at a county Armagh play park described as "too dangerous" to monitor by staff.
Cameras will be installed at the Tandragee Recreation Centre in a bid to curb anti-social behaviour; a move widely welcomed by Lord Mayor Gareth Wilson.
However, councillor Wilson, has long called for the use of CCTV at the site, says he will continue to lobby for the erection of a fence around the play area, which currently lies wide open to the public.
In recent days a fire was maliciously lit on the embankment overlooking the park which was also close to residential homes. Thankfully no serious damage was caused.
Speaking to Armagh I, councillor Wilson said: "This is very welcome news and as someone who has long campaigned for CCTV to monitor the site it is good to see a formal proposal receiving the backing of the Leisure Committee.
"I am also continuing to lobby council on the need for a fence around the play park which could be locked after hours to prevent access for those who insist on damaging expensive equipment.
"I know that many residents have requested a fence and I will continue to argue for fencing to be installed."
He added: "There have been ongoing incidents in the park and residents and users of the facility are concerned at the damage being caused and also the antisocial elements who are intimidating Park users, it really is unacceptable behaviour by a very small minority.
He continued: "I also welcome any moves to reengage with organisations including the PSNI and youth organisations to help find ways to motivate young people and steer them away from potentially incurring any sort of criminal record through antisocial behaviour or malicious damage to property."
Sign Up To Our Newsletter